A Hitwoman Mom-To-Be Saves A Kid And Goes On The Run In Beautiful Canvas From Black Mask
by Staff
Upcoming June releases have been made public for retailers to start lining up their orders, and for readers to start requesting their books. Pre-ordering is becoming even more essential these days, so time to make a note of what books you'd like your local comic shop to bring in for you. One of those books may well be the newly announced series from forward-thinking Black Mask Studios, Beautiful Canvas.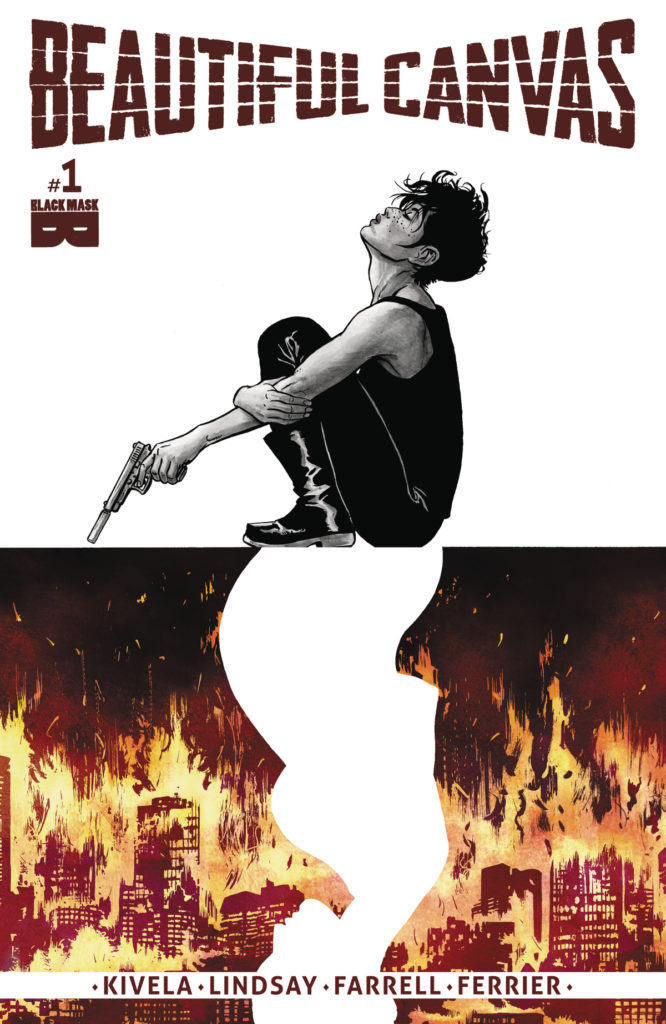 [Cover by Sami Kivela]
Written by Ryan Lindsay (Negative Space), with art by Sami Kivela (Chum), and cover art by Sami Kivela and Christian Ward, Beautiful Canvas tells the tale of, Lon Eisley, a professional hitwoman who in a short space of time learns that her girlfriend is pregnant and receives a contract to kill a child. As Black Mask describe it, "in a bold declaration of uncertainty", she saves the boy she's been hired to kill, and takes him with her on the road. But the reasons behind the contract still stand, and why did her boss want the child dead?
Described as a "warped crime dystopia", this series is focused on the idea of a person as both "creator/destroyer" and our main character, Lon, has to try to live in two worlds at once. The series is also described as "gonzo" and hints at "animal/hybrid hit troupes", where your guess is as good as ours about this phrase's meaning, and also there may be"pyrokinesis". So it looks like there might be some wilder, more fantasy-based elements in the comic as well.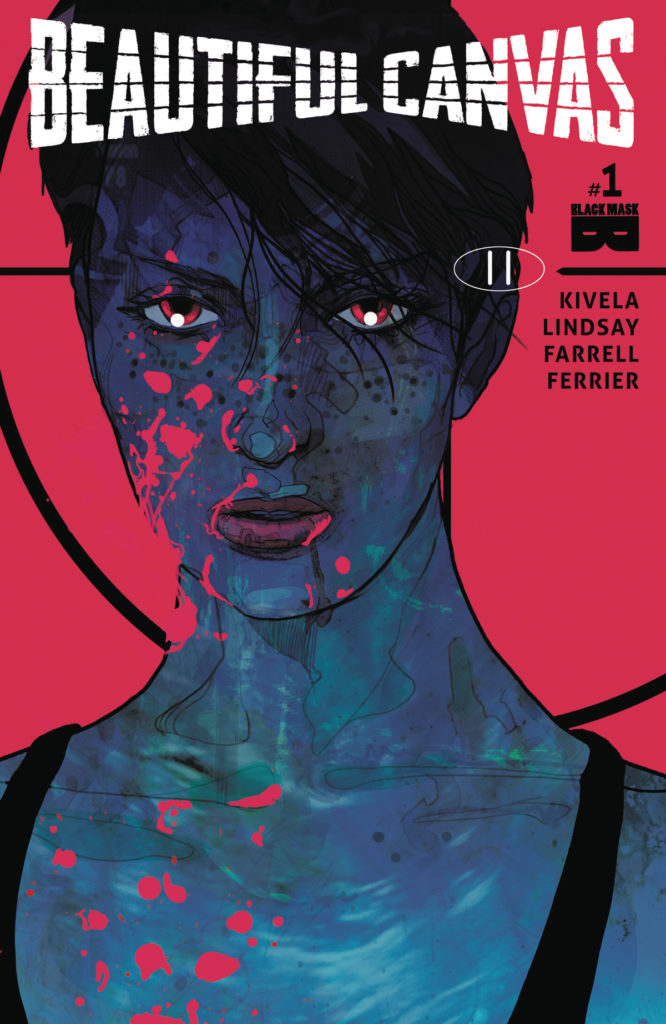 [Cover by Christian Ward]
Beautiful Canvas hits shops on June 28th, 2017 and is listed in Previews World with item code: APR171371 and APR171370 if you'd like to pre-order copies.