Farel Dalrymple's Gorgeous Pop Gun War Returns In June With 'Chain Letter'
by Staff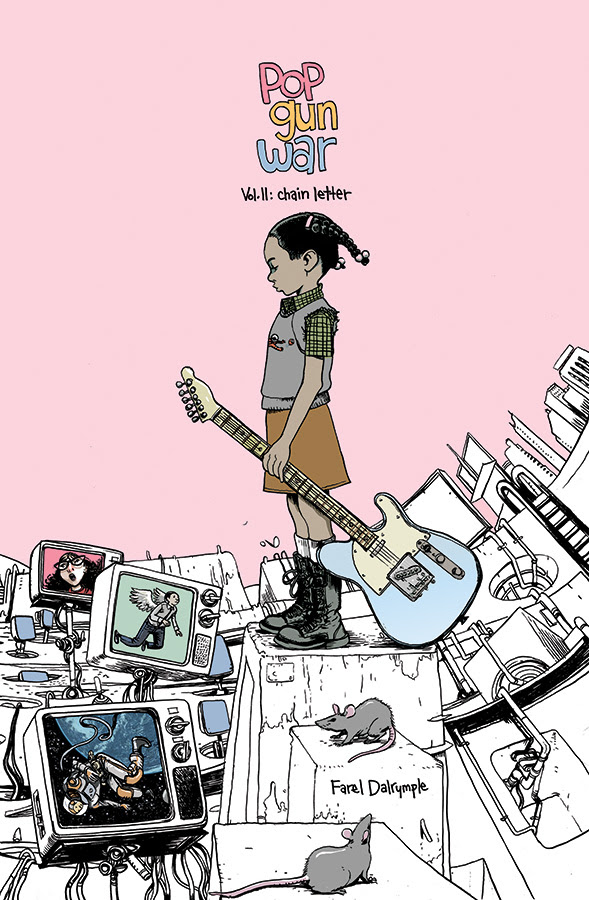 From the first volume of Pop Gun War to his original graphic novel The Wrenchies, webcomics, and more, Farel Dalrymple's emotive and powerful artwork continues to show us new directions in comics.  Now a second volume of Pop Gun War, "Chain Letter" is going to be published in June.
The new volume looks like it'll be as strange and as visionary an adventure as you might expect based on Dalrymple's other works.
Here's the official description:
Stuck in a small town with a broken-down van, Emily goes on a walk. After following some shady characters through subterranean tunnels, she discovers three video monitors showing stories from a magical present, dreamy past, and strange future.
You'll find Pop Gun War: Chain Letter (ISBN: 978-1-5343-0192-4, Diamond code: APR170849) in comic shops Wednesday, June 14th and bookstores Tuesday, June 20th. The final order cutoff deadline for comics retailers is Monday, May 8th.