Road Trip Or On The Run? The Official Season 2 Trailer For Preacher
by Staff
Coming up June 25th, we have the arrival of Season 2 of Preacher. The first season's episodic storytelling, spliced together in the first few episodes, kept viewers either guessing whether they'd fall for the show or enthralled because it reminded them of the comics.
Setting the first season all in the same town rather than taking to the "roadtrip" format of the comics also raised some eyebrows, but when the first season concluded, and we got teasers of taking to the road, that seemed to answer the question of whether the show would ever rejoin the format of the comic.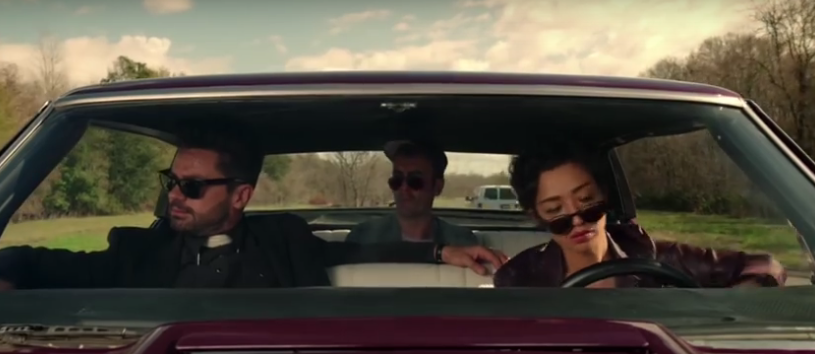 Now we've got the official trailer for Season 2, after official photos that showed the Jesse, Tulip, and Cassidy staying in hotels, and in this trailer, it's all on the run. Buckle up.
Here's our official trailer for Preacher Season 2, arriving June 25th on AMC: