Dive Into Summer Reading With Top Shelf's Surfside Girls: The Secret Of Danger Point
by Staff
Top Shelf Productions are releasing some very well-timed summer reading in July for young adult readers, Surfside Girls: The Secret of Danger Point. Kim Dwinell's debut graphic novel reflects her experiences as an animator, teacher, and former lifeguard, tackles the lives of 12 year old girls setting off on adventures like "spooky ghosts, creepy creatures, greedy politicians…and cute boys!"
But something that makes this book unique is that it runs to 232 pages, making for a more challenging and fulfilling read, and comes with a french-flap high-quality presentation. It's a book that's visually appealing and substantial, bringing the "novel" to graphic novel for readers.
Here's a description of what you can expect in Surfside Girls: The Secret of Danger Point:
Things are getting weird in Surfside. Lately, Samantha's best friend Jade explodes into fits of giggles whenever she sees a boy, and it's throwing a wrench into the kick-back summer of surfing and hanging out that Sam had planned. But after swimming through a secret underwater cave, Sam starts to… see things. Like ghosts. And pirates. And maybe something even scarier! Can she and Jade get to the bottom of this mystery in time to save their town?
And here's our 8 page preview of the book, courtesy of Top Shelf: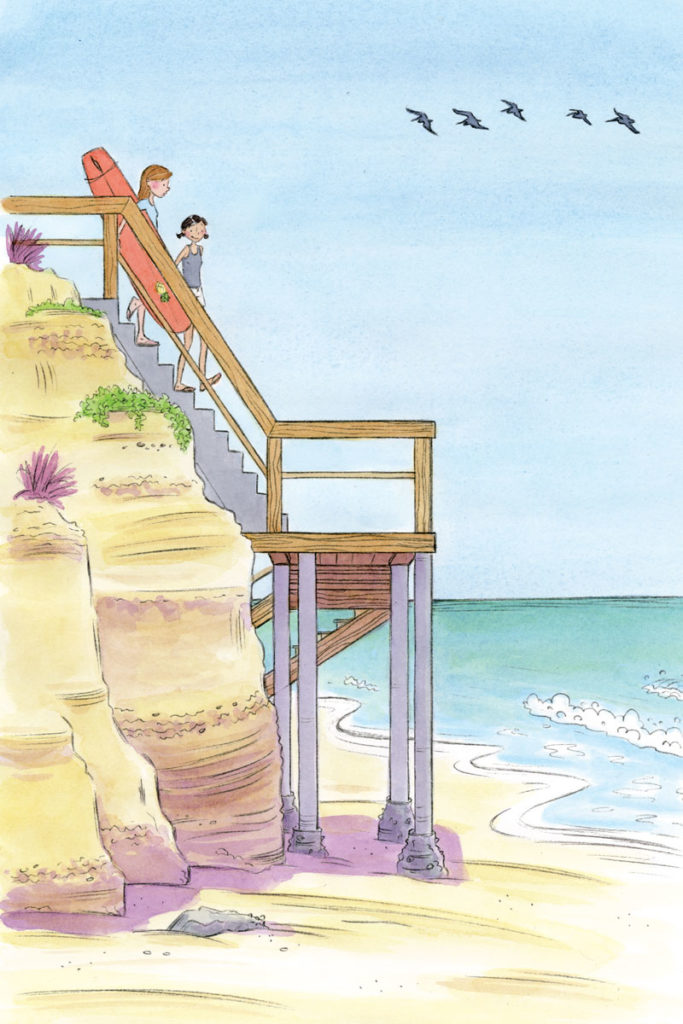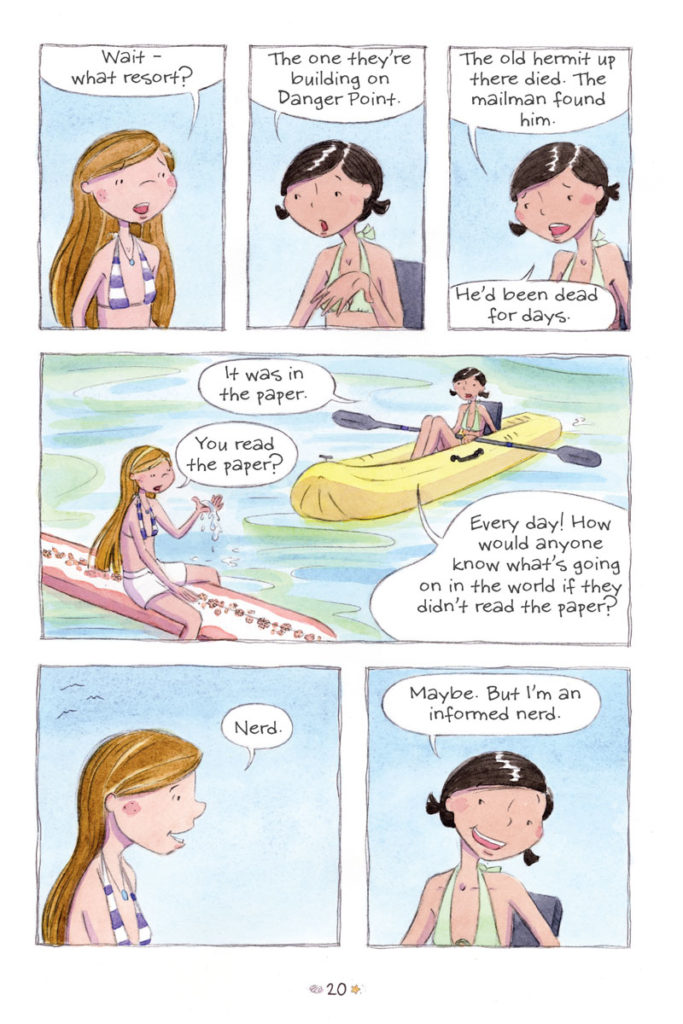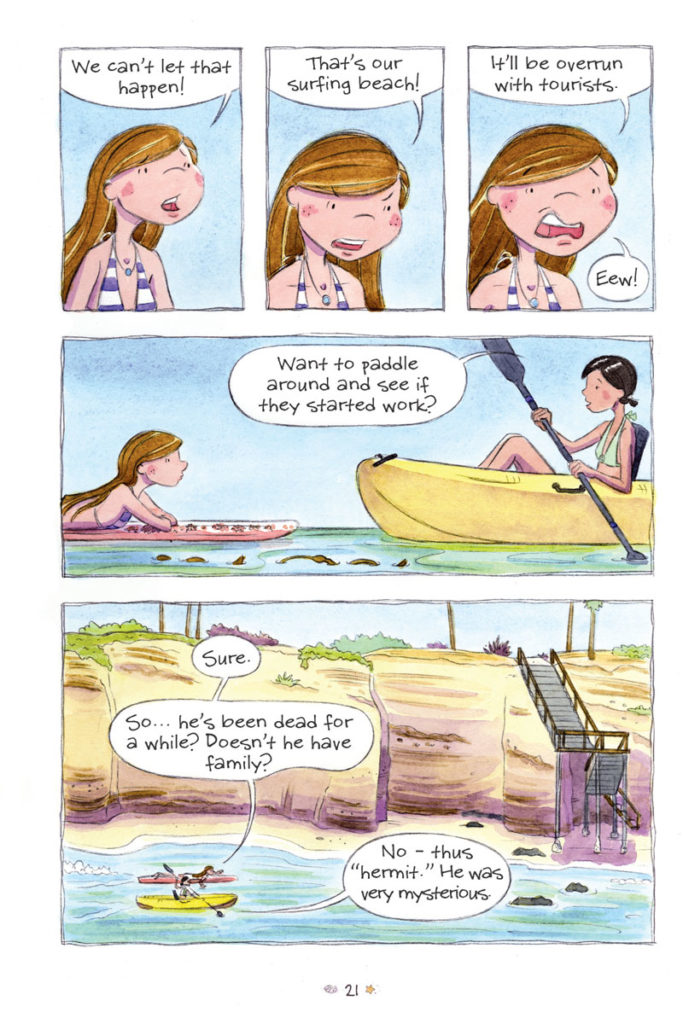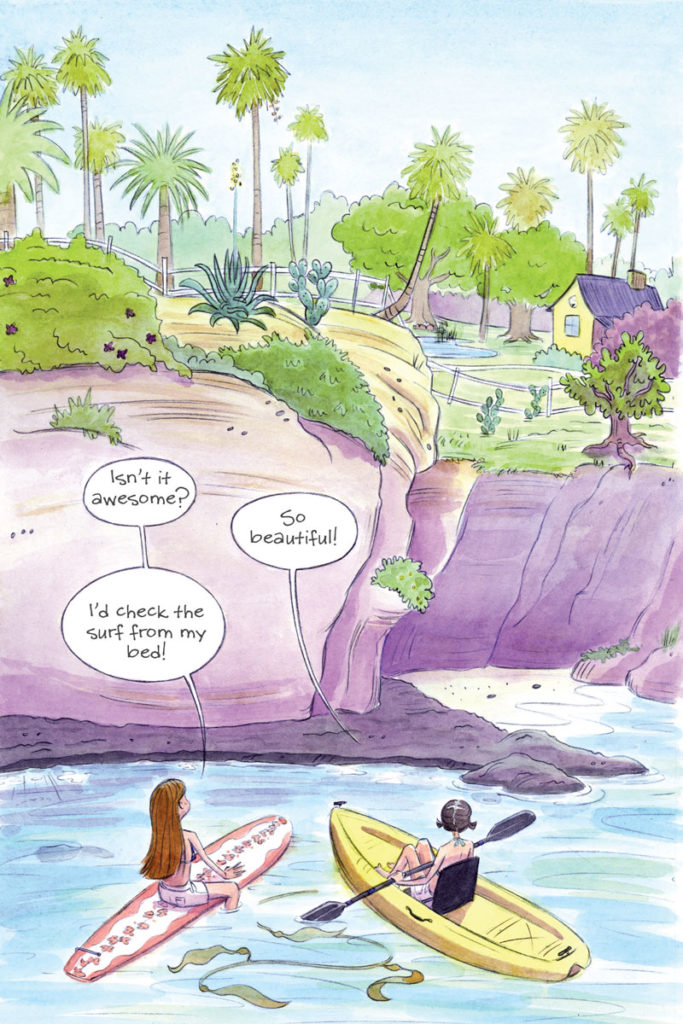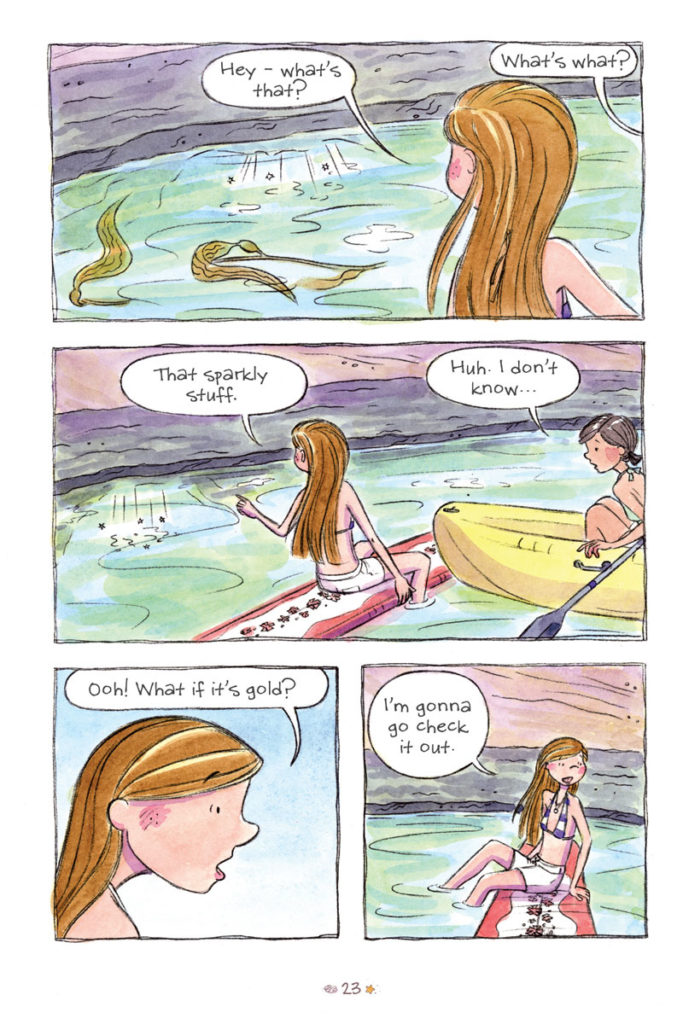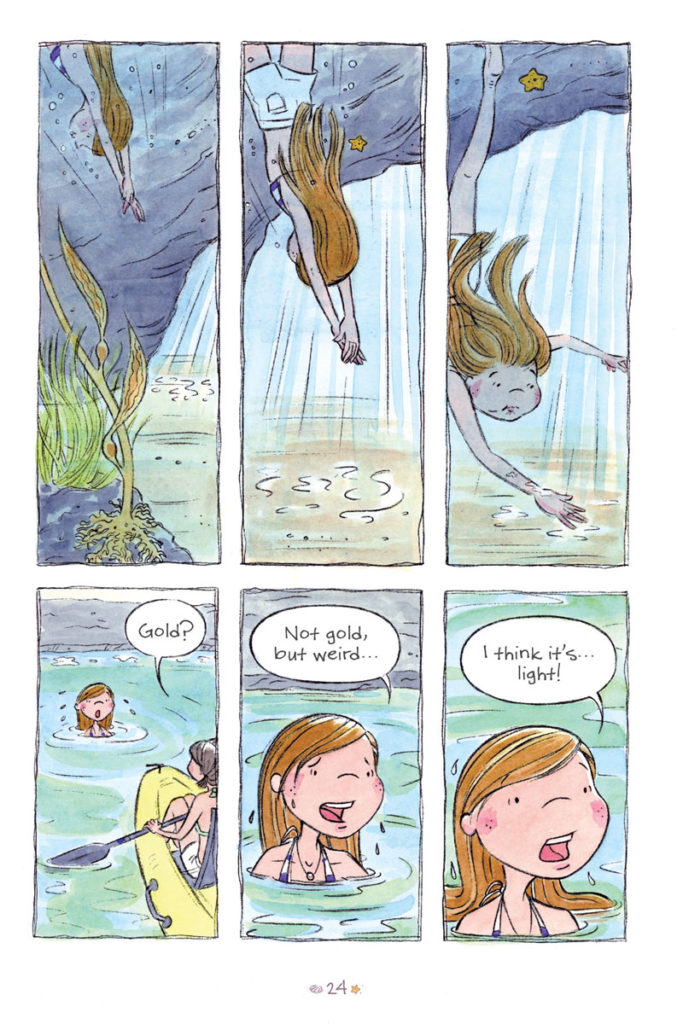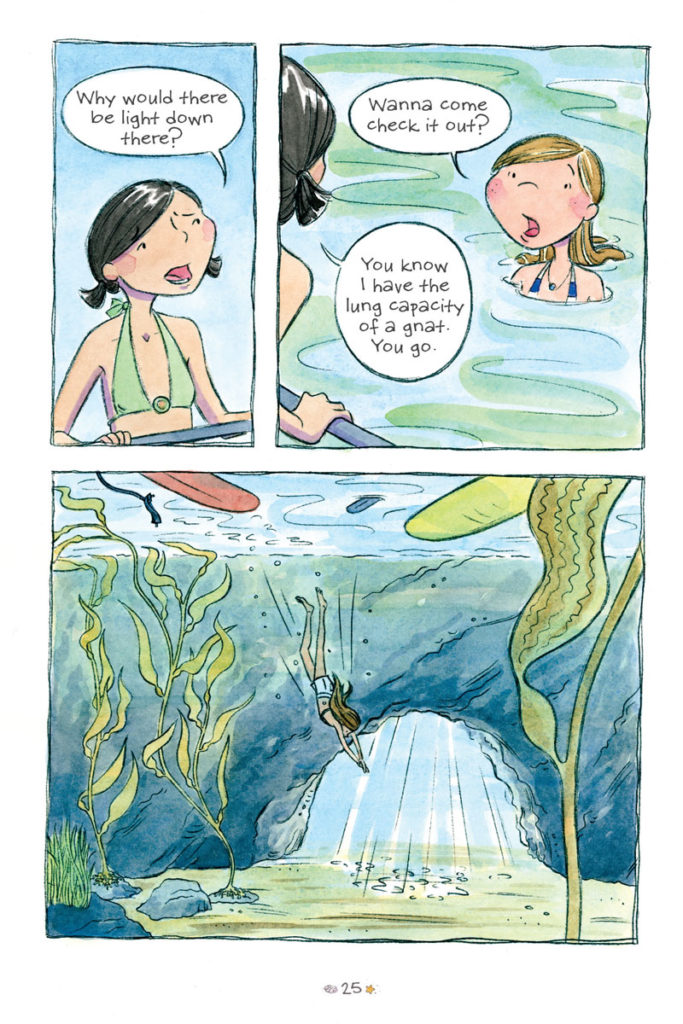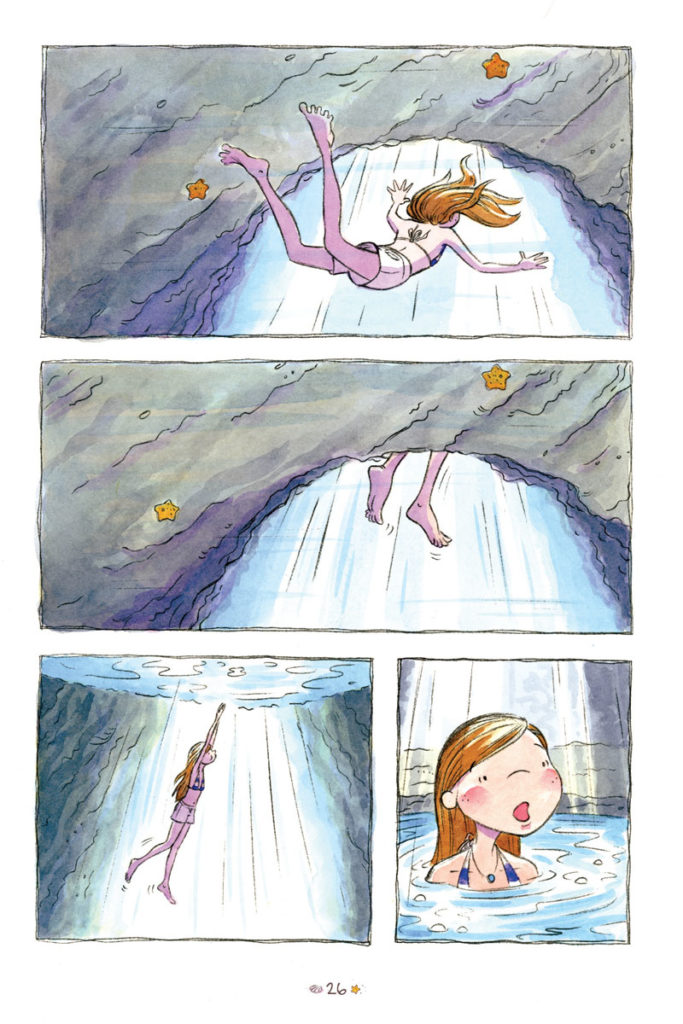 Surfside Girls: The Secret of Danger Point will be landing in shops in July 2017.