Marvel Reveal Generations To Be A 10 Issue Maxi-Series Running From August To September
by Staff
Marvel say, in introducing Generations:
Once upon a time, a kid from New York City picked up a shield and charged into battle…A prodigal son lifted a sacred hammer and proved himself worthy…And an arrogant genius forged an armor that would harness his true potential. Together, they became some of Earth's Mightiest Heroes and ushered in the age of marvels!
Marvel Comics are "uniting" their "iconic heroes" with "modern-day torchbearers" in this series landing in August.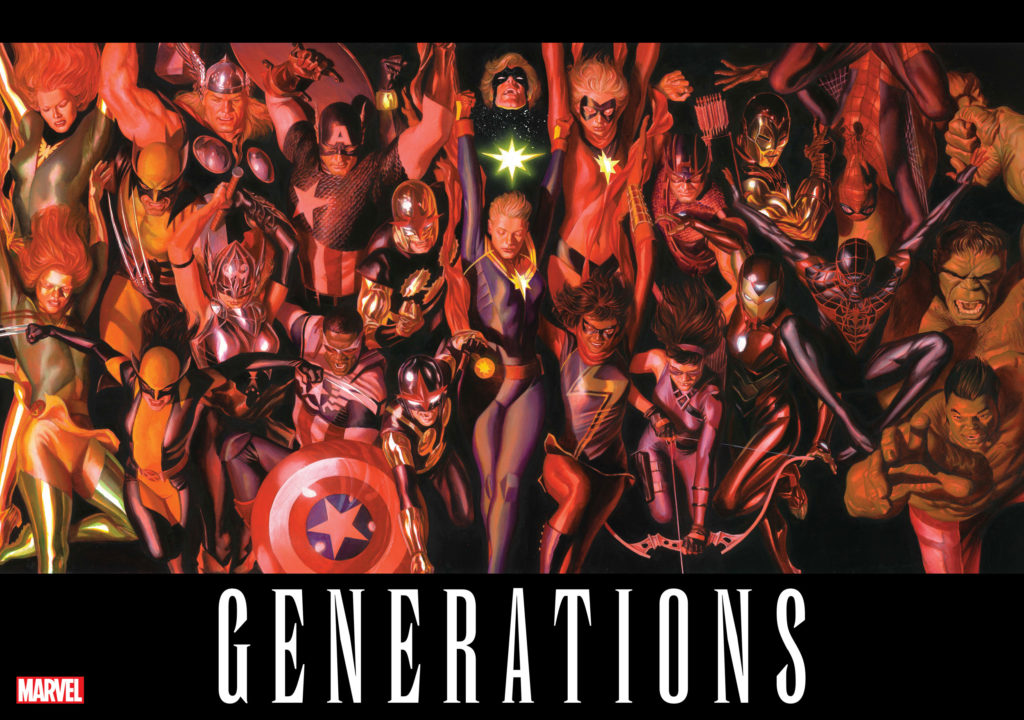 Generations is going to bring together Miles Morales and Peter Parker, Laura Kinney and Logan, Amadeus Cho and Bruce Banner, and more, Marvel say. It will also "illuminate the path that all these heroes will take into the future".
Marvel EIC, Axel Alonso, says: "If you want to know where Marvel is headed in the future, you don't want to miss Generations"
Running from August to September, Generations is going to be a 10-issue maxi-series, including the following: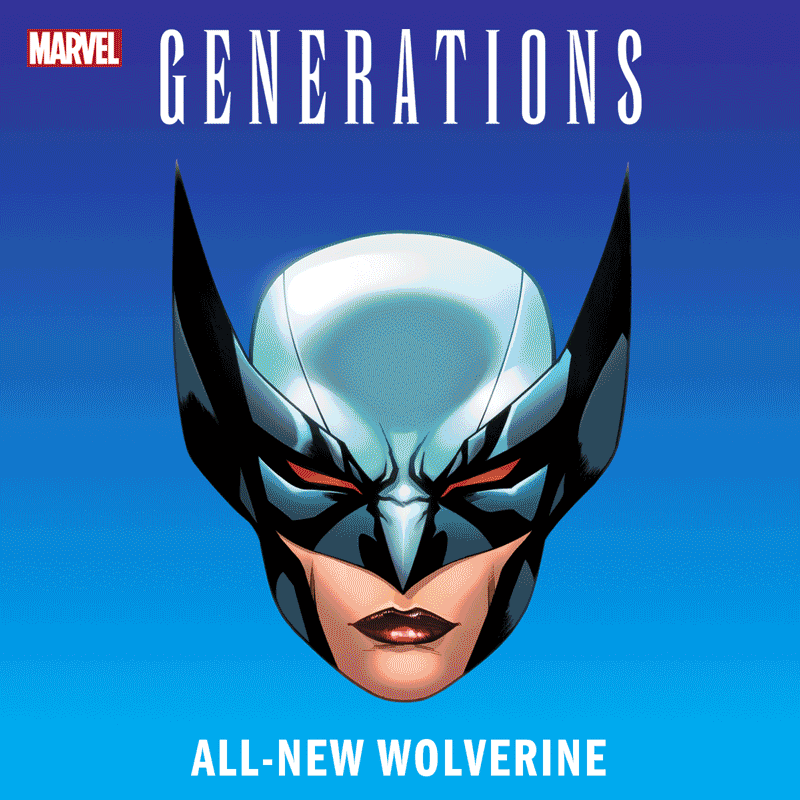 Generations: The Best starring Wolverine and All-New Wolverine
Written by Tom Taylor
Art by Ramon Rosanas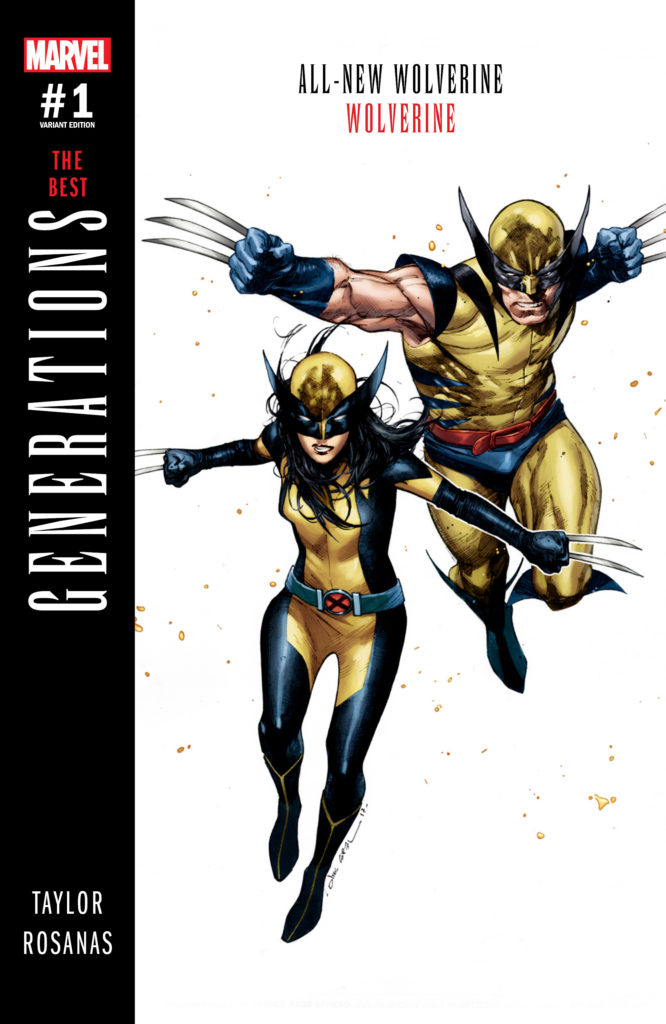 Generations: The Americas starring Steve Rogers: Captain America and Sam Wilson: Captain America
Written by Nick Spencer
Art by Paul Renaud
Generations: The Bravest starring Captain Mar-Vell and Captain Marvel
Written by Margie Stohl
Art by Brent Schoonover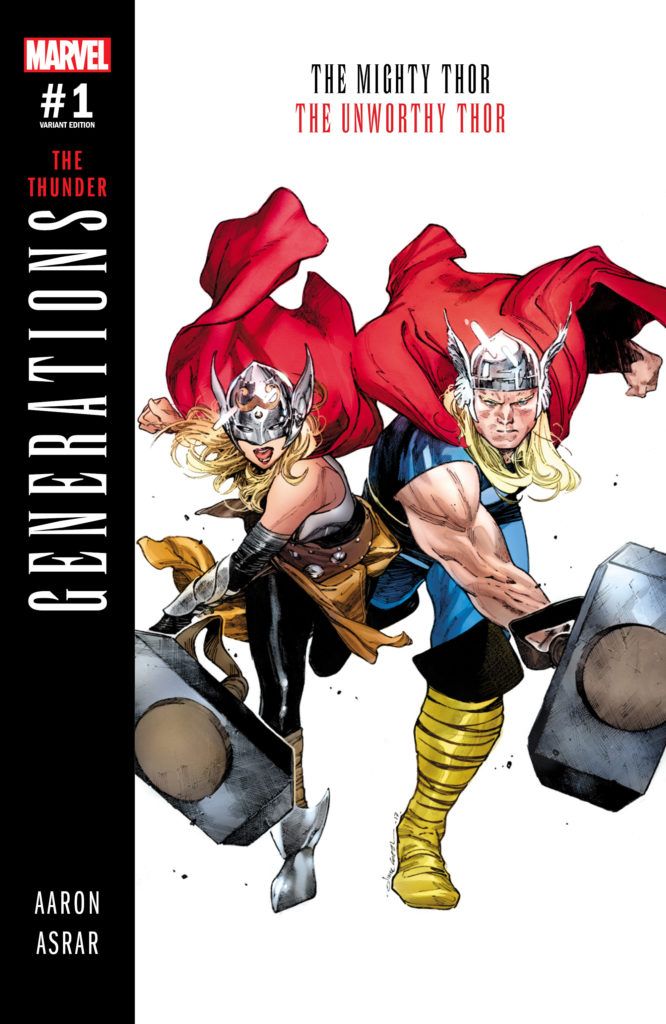 Generations: The Thunder starring The Mighty Thor and The Unworthy Thor
Written by Jason Aaron
Art by Mahmud Asrar
Generations: The Strongest starring Bruce Banner and Amadeus Cho, the Totally Awesome Hulk
Written by Greg Pak
Generations: The Archers starring Hawkeyes, Clint Barton and Kate Bishop
Written by Kelly Thompson
Generations: The Iron starring Iron Man and Ironheart
Written by Brian Michael Bendis
Art by Marco Rudy
Generations: The Marvels starring Captain Marvel and Ms. Marvel
Written by G. Willow Wilson
Generations: The Spiders starring Peter Parker: Spider-Man and Miles Morales: Spider-Man
Written by Brian Michael Bendis
Art by Ramon Perez
Generations: The Phoenix starring The Phoenix and Jean Grey
Written by Cullen Bunn