Building A Legacy For Bobby Drake – Your First Look At Marvel's Iceman #1
by Staff
Arriving in June, Marvel's new Iceman solo series will be written by Sina Grace (All-New X-Men Annual, Self-Obsessed) and illustrated by Alessandro Vitti (Avengers Arena, Secret Warriors). As one of the original X-Men, Bobby Drake has been a founding member of the Champions, and accomplished a great deal, but he's not satisfied with looking back.
Grace talks about his experience working on Iceman:
Iceman has one of the most tenured legacies as a Marvel Super Hero and was one of the originators of the modern Marvel Universe. As a lifelong X-Men fan (I've got the dog-eared floppies to prove it!), writing Iceman has been the greatest and most challenging project I've been lucky enough to work on.  Writing this series has been like making best friends with someone who's been in my class for years, but I never took the time to ask how they were doing. Turns out, Bobby Drake has a LOT to say paired with a LOT of achievements he's still looking to unlock.
In this series, Drake is also going to encounter a younger version of himself who has emerged from the timestream who seems to have a lot of the confidence and drive that Drake feels he lacks. Drake comes to the realization that he needs to build his own legacy that he can "be proud of" in this solo series.
Our covers on Iceman #1 are by Kevin Wada, Damion Scott, Skottie Young, Leonard Kirk, and Skan: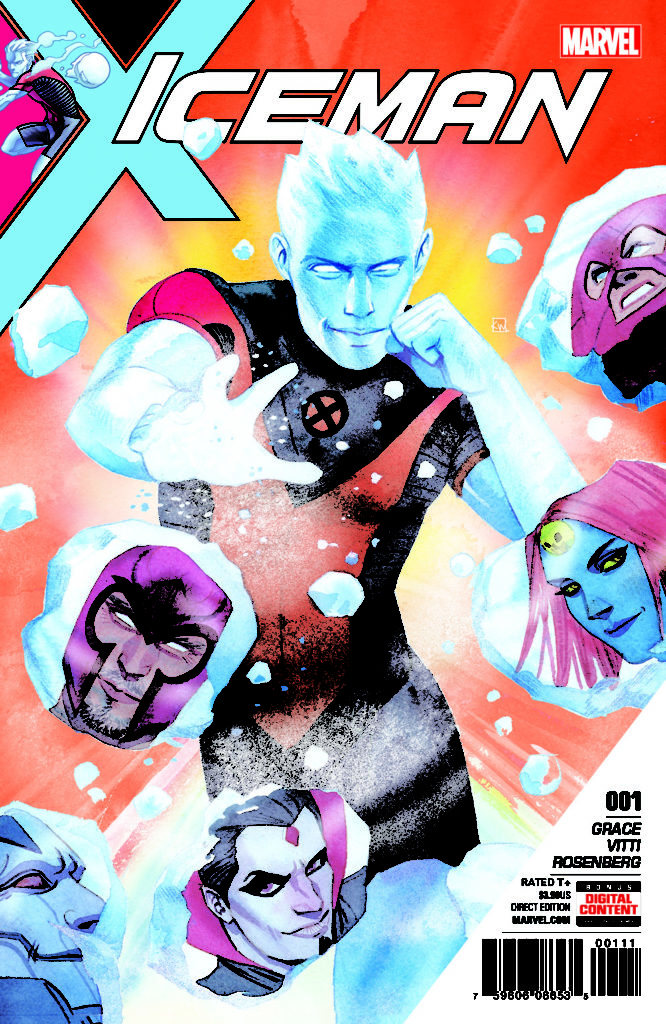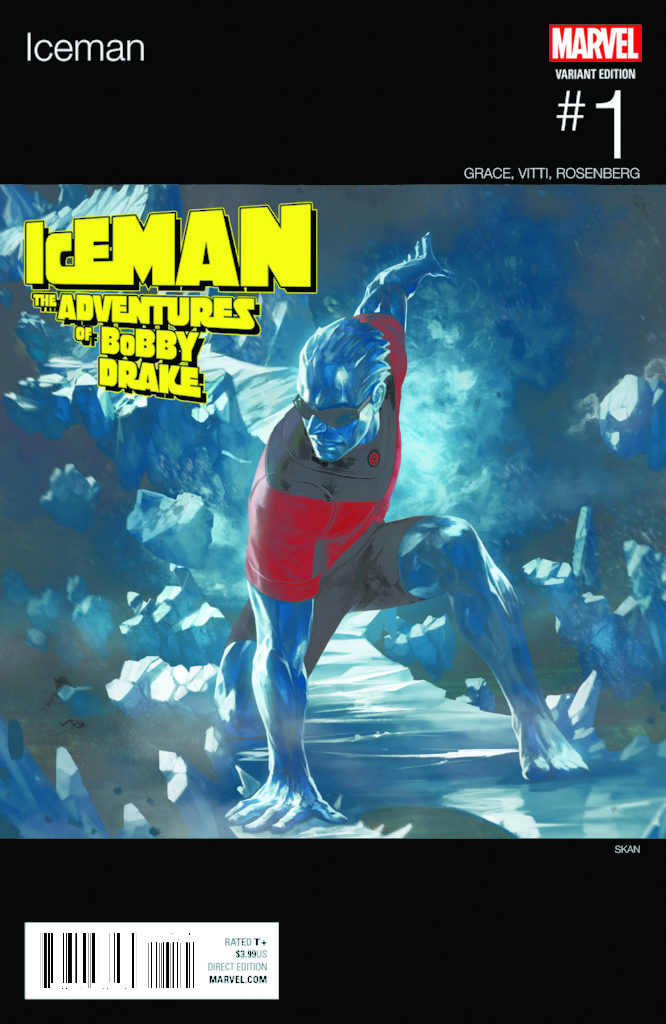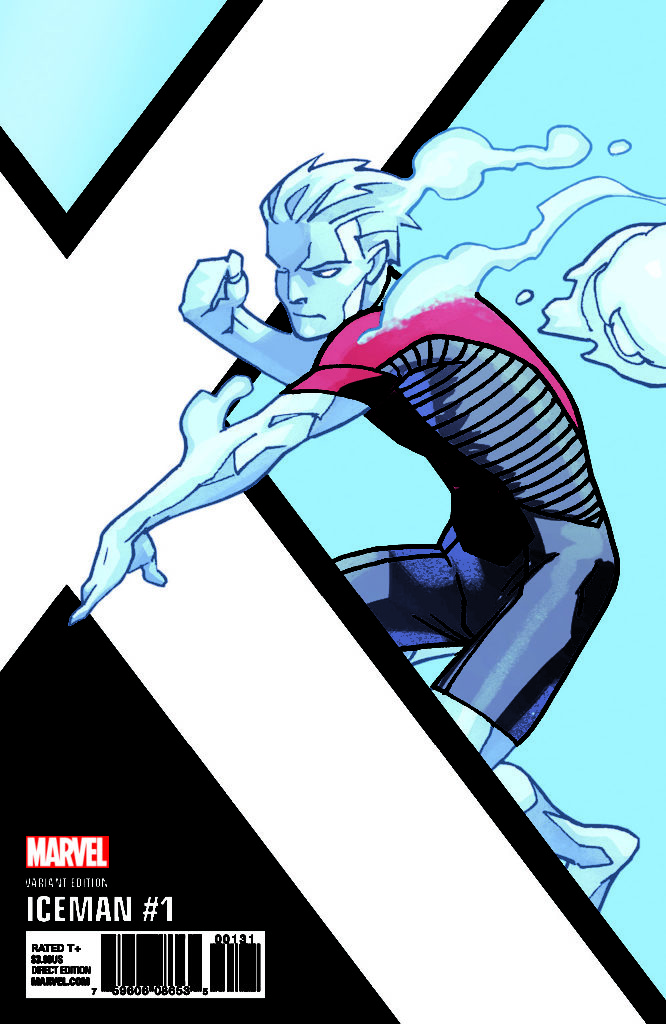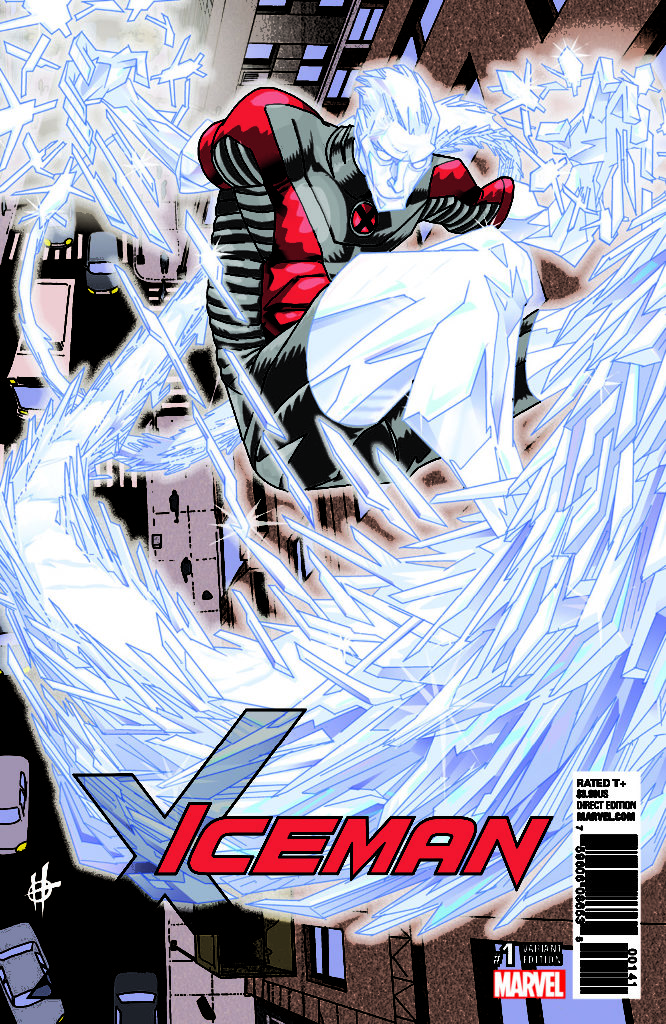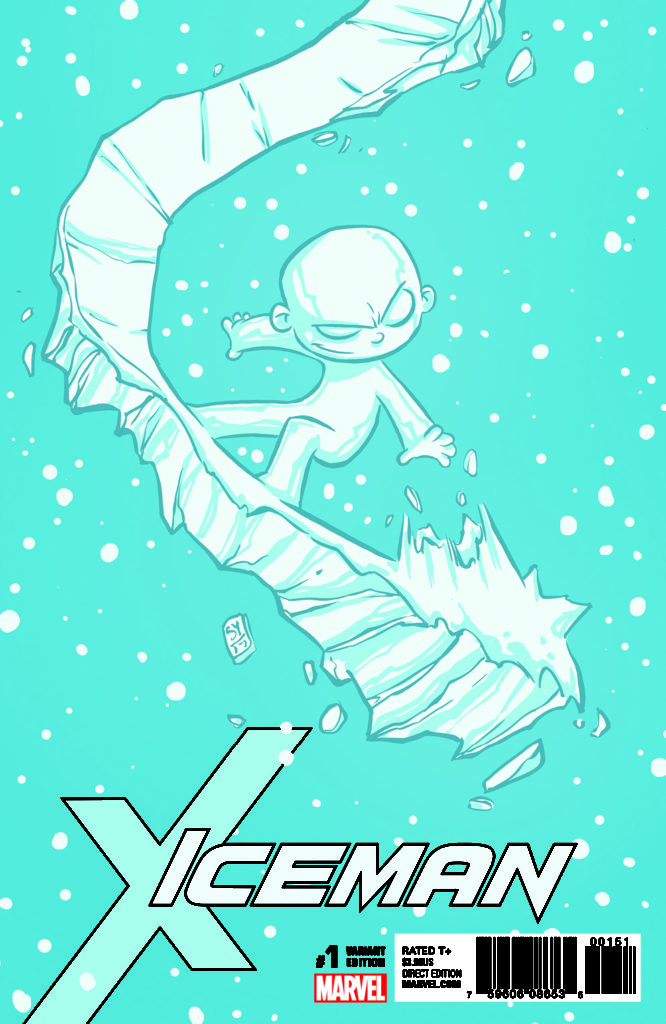 And here's our first look at the interior art on Iceman #1: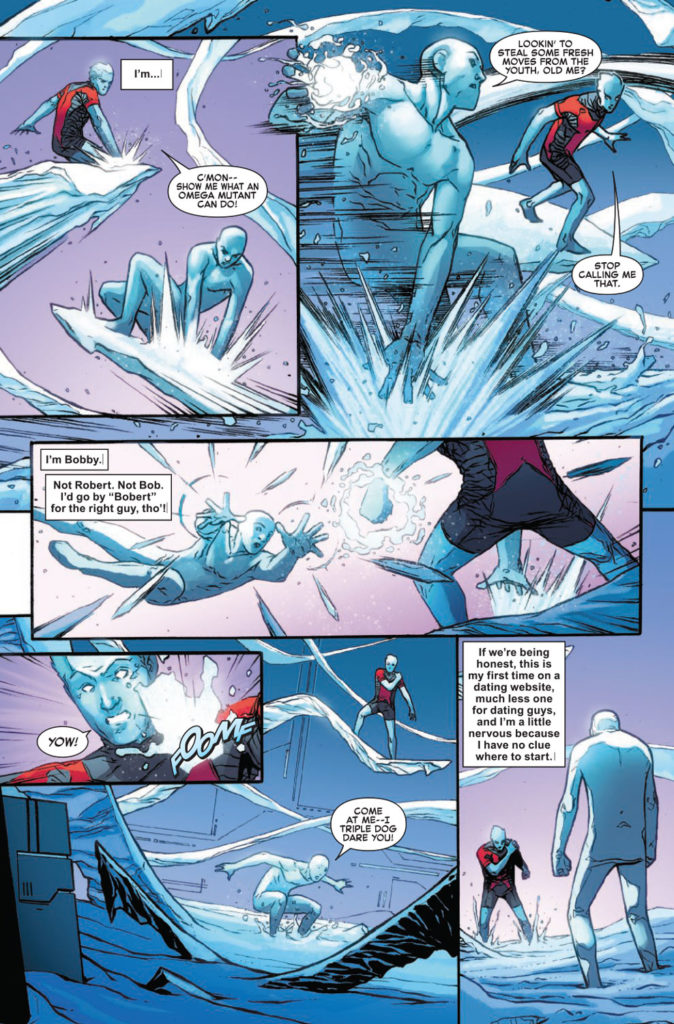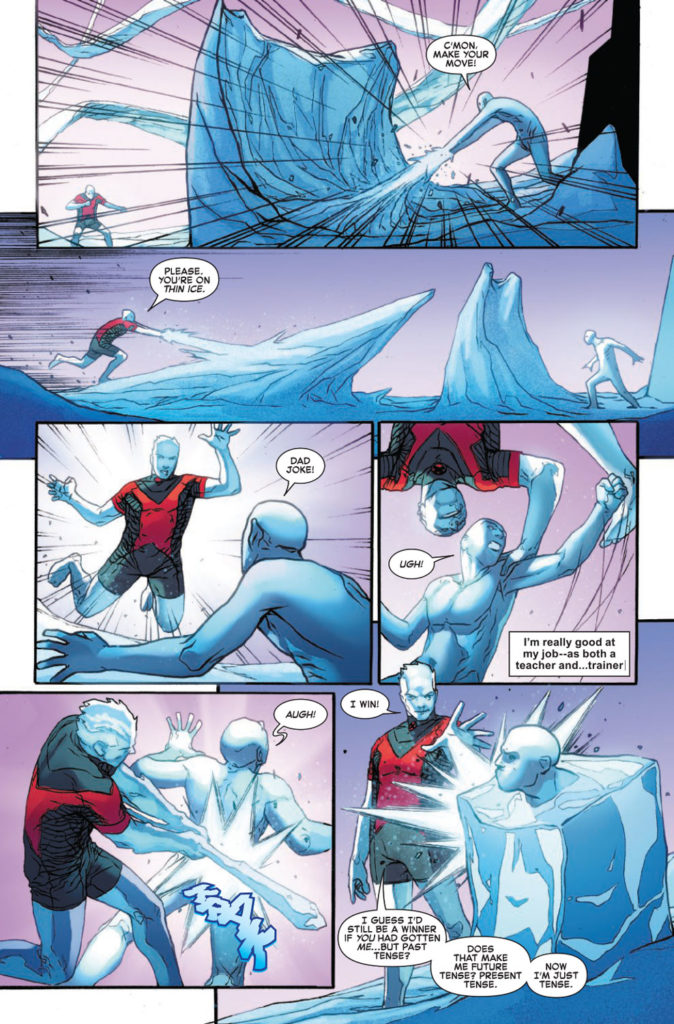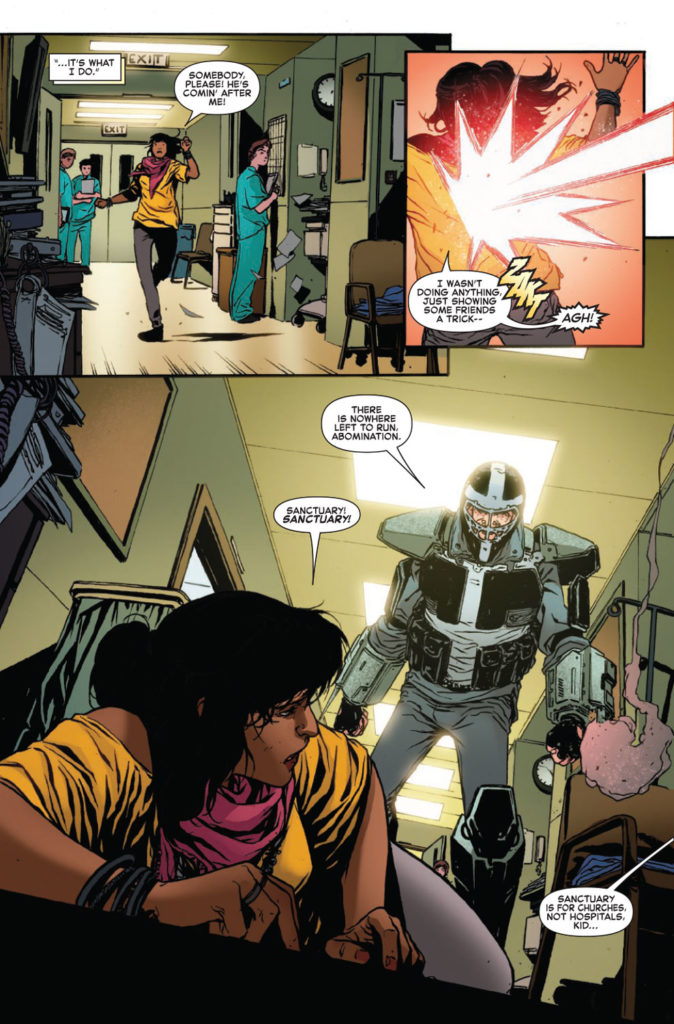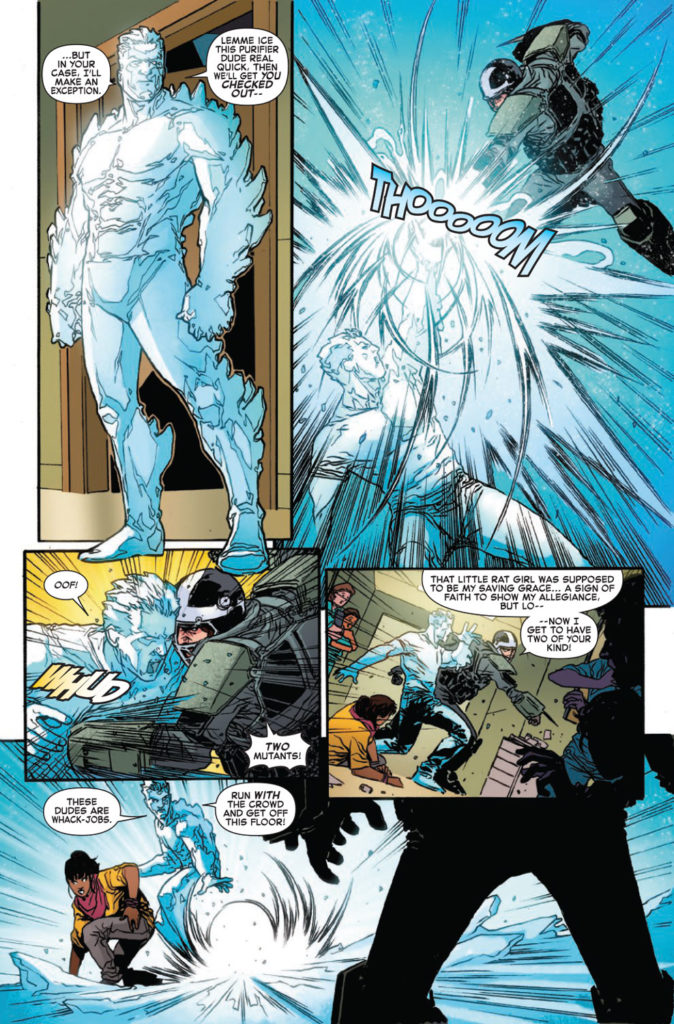 Iceman #1 arrives in shops on June 7th and FOC is today, May 15th. 
Here's our order information for this book:
ICEMAN #1
Written by SINA GRACE (APR170988)
Art by ALESSANDRO VITTI
Cover by KEVIN WADA
VARIANT COVER BY DAMION SCOTT (APR170989)
Young Variant Cover by SKOTTIE YOUNG (APR170990)
Corner Box Variant Cover by LEONARD KIRK (APR170991)
Hip-Hop Variant Cover by SKAN (APR170992)
FOC – 05/15/17, On Sale – 06/07/17