Three Annuals From DC In August – Green Arrow, Red Hood And The Outlaws, Supergirl
by Staff
DC Comics will be publishing three annuals in August, making for summer reading, including Green Arrow, Red Hood and the Outlaws, and Supergirl. All three will be arriving on August 30th, 2017 and retail for $4.99.
Here's a look at each of those Annuals arriving in August:
Green Arrow Annual #1
JUN170276
(W) Ben Percy (A) Eleonora Carlini (CA) Jamal Campbell
Christmas is a time for reflection, relatives and… revenge! So says Count Vertigo, who returns to Seattle to send Oliver Queen on a violent, mind-bending journey into his own past and future. The hidden secrets of GREEN ARROW are laid bare in this oversize special that tests the already tenuous bonds between Team Arrow, featuring the long-awaited returns of Shado, Diggle and the dark archer Merlyn!
In Shops: Aug 30, 2017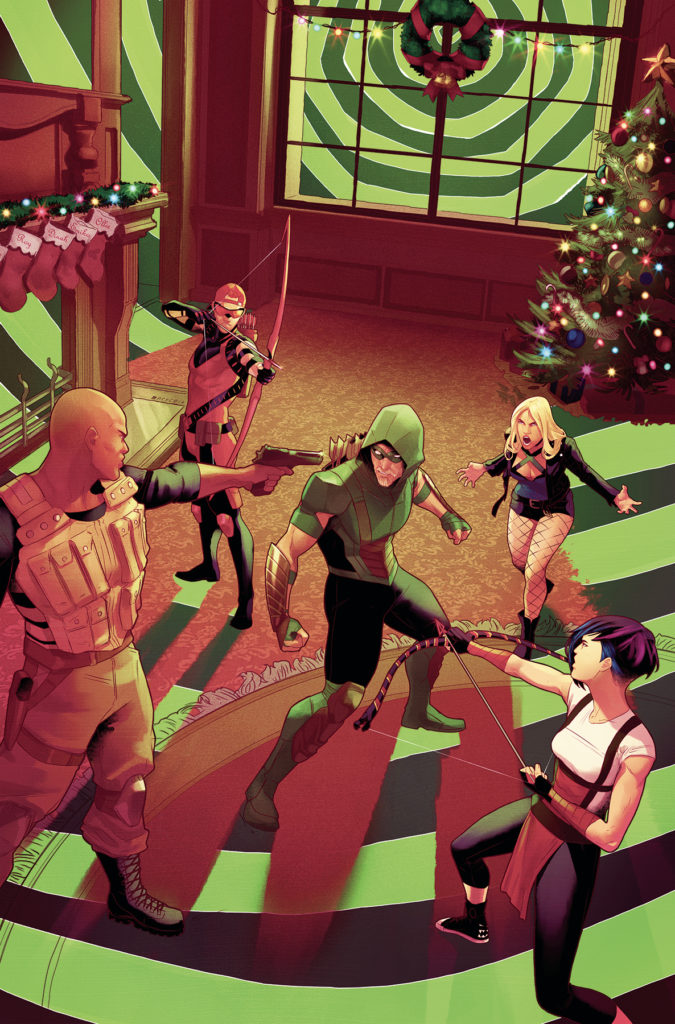 Red Hood and the Outlaws Annual #1
JUN170307
"Brothers in Arms"! When Red Hood discovers a new wave of criminal activity in Gotham City with a traveling circus at it's epicenter, he recruits Nightwing t help the Outlaws infiltrate the big top! Can the two would-be brothers put their differences aside and crack the case? Or will their division be the harbinger of their demise?
In Shops: Aug 30, 2017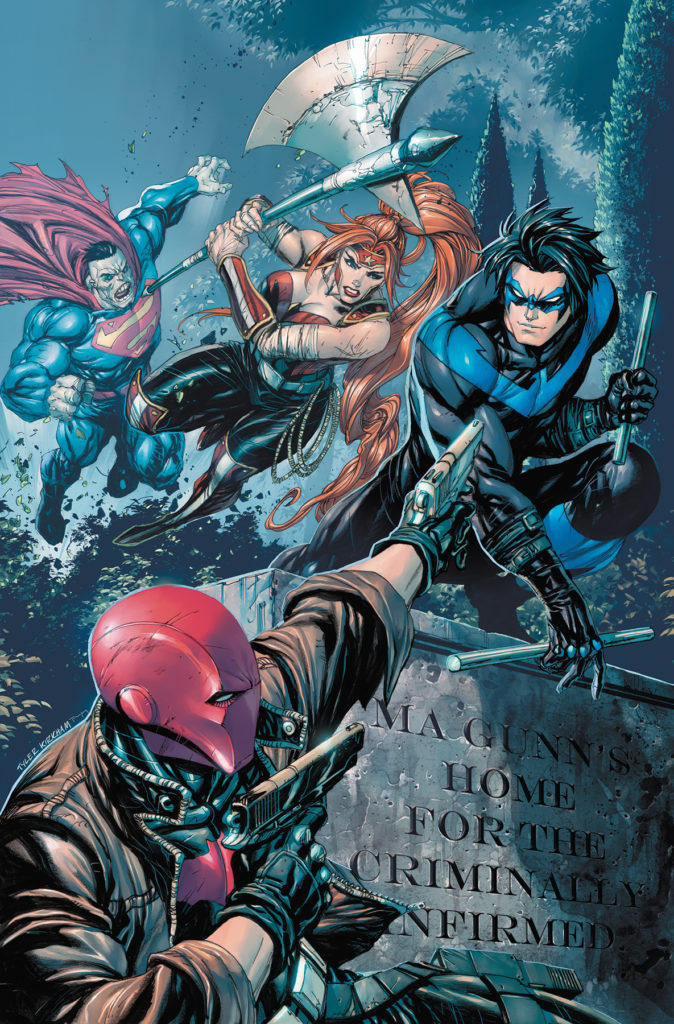 Supergirl Annual #1
JUN170314
(W) Steve Orlando (A) Steve Pugh (CA) Robson Rocha, Daniel Henriques
"EMERALD ERADICATION" part two! With her powers out of control, Emerald Empress takes the upper hand over Supergirl! These deadly tactical strikes will rattle the Girl of Steel to the core!
In Shops: Aug 30, 2017