Marvel's Venomverse Introduces An All-New Deadly Foe This September
by Staff
This September, Cullen Bunn (X-Men Blue, Darth Maul) and Iban Coello (Venom, Deadpool & The Mercs for Money) are going to be crafting a new epic for Marvel Comics in Venomverse, the publisher have announced.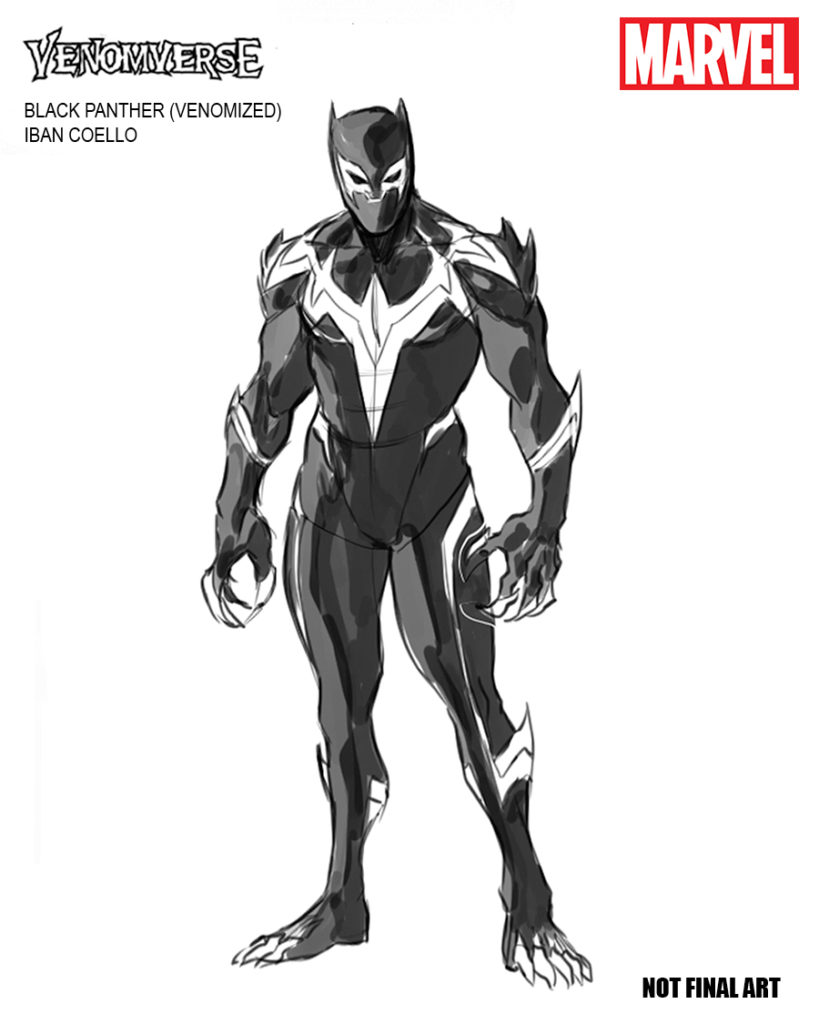 The story will introduce an all-new foe so devastating that Venom is terrified and has to "ensnare the entire multiverse" to combat it.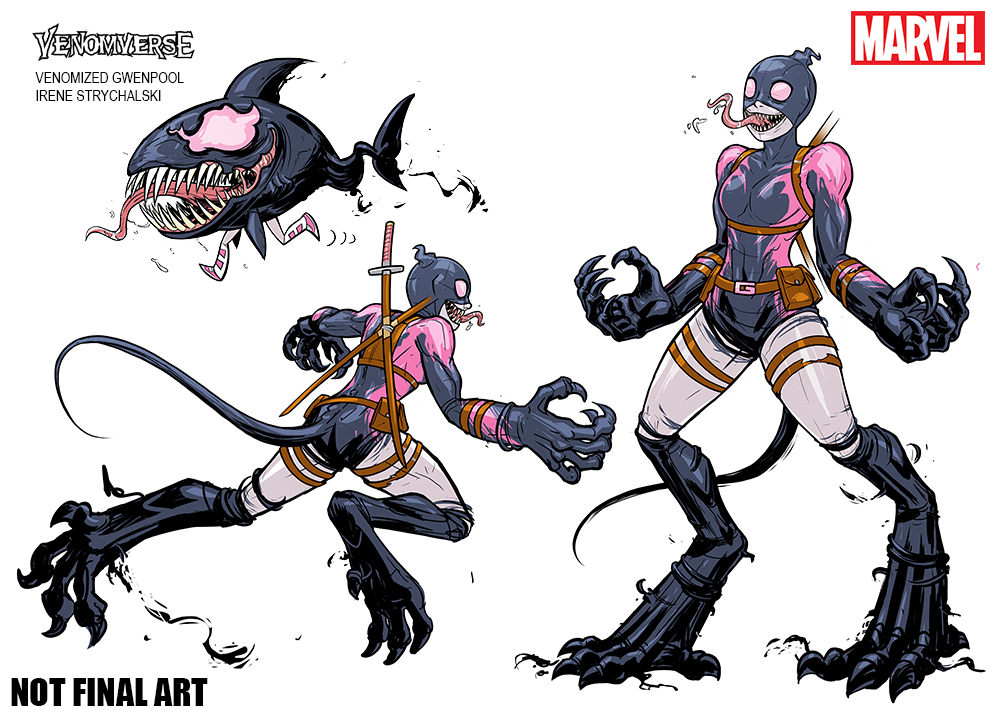 When in a routine battle, Venom finds himself transported to a far-off world where he learns a terrible truth–that a deadly new species has emerged from space, and they're hunting Venoms. Trapped on the planet's surface with a "ragtag band of Venomized heroes", Eddie has no choice but to stage a resistance and try to get home. This new "apex predator species" is called "the Poisons" and their connection to the Venom symbiote may be closer than anyone knows.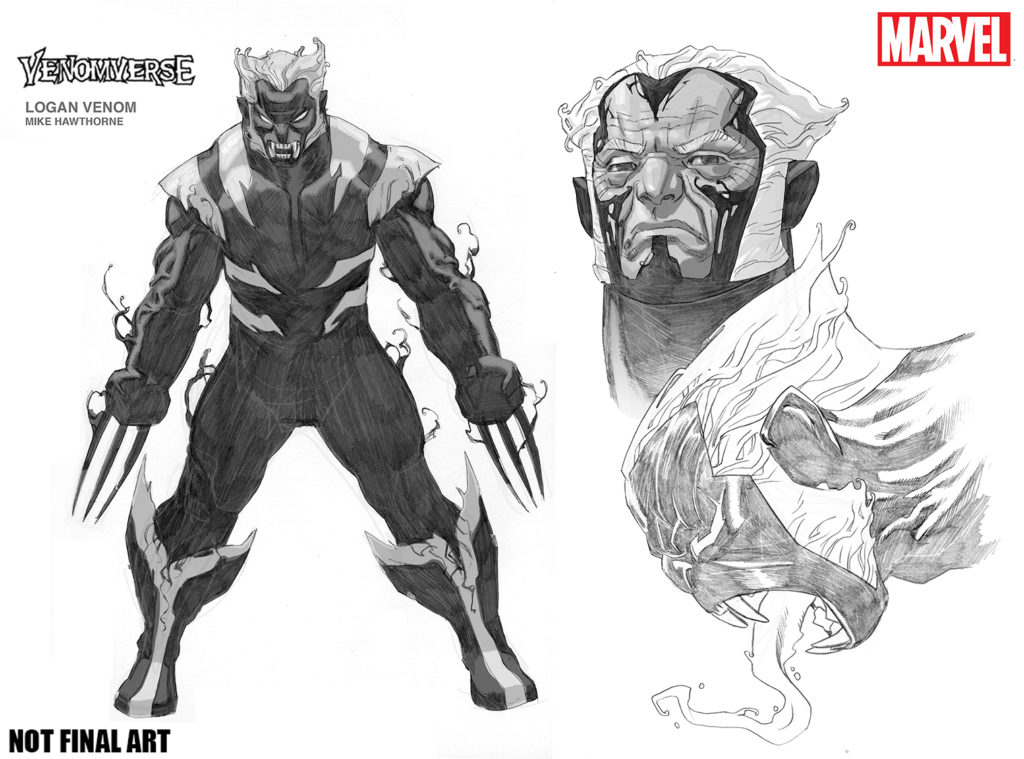 The Poisons have set a plan in action to "consume and feed across universes" and Venom is "first on the menu".
Writer Cullen Bunn explains:
When a Poison attacks a symbiote, they form an unstoppable one-sided union that the Venom wants no part of. And in order to find as many suitable symbiotes as possible, they are making their way across the multiverse in a quest for insatiable power.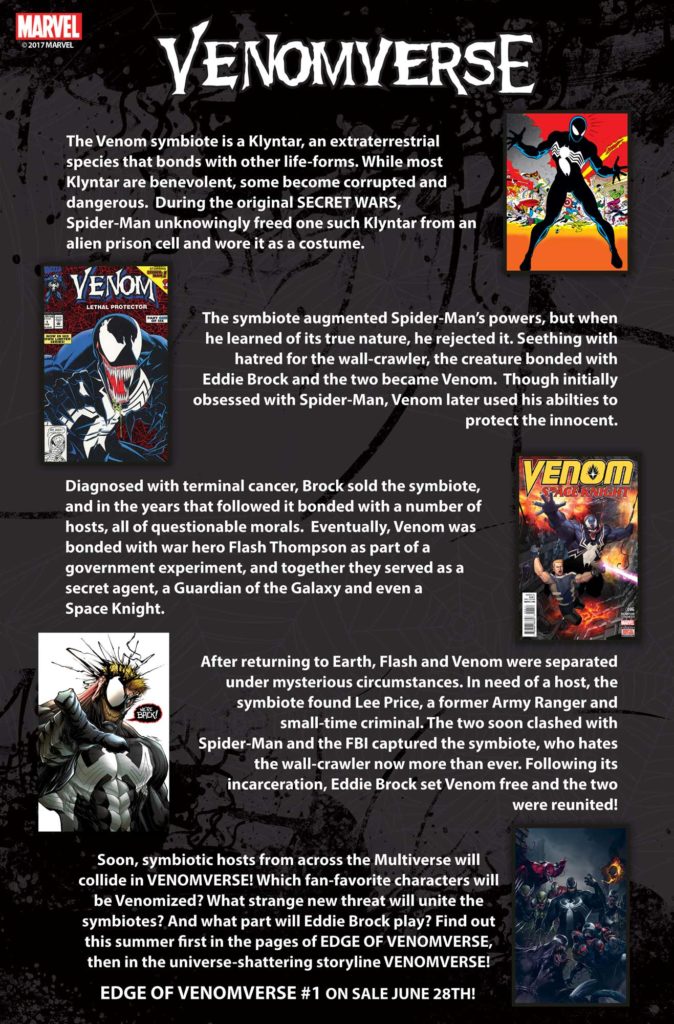 Venomverse will begin this September, but along the way, keep an eye out for Edge of Venomverse, a new 6 issue series that prepares the way for Venomverse.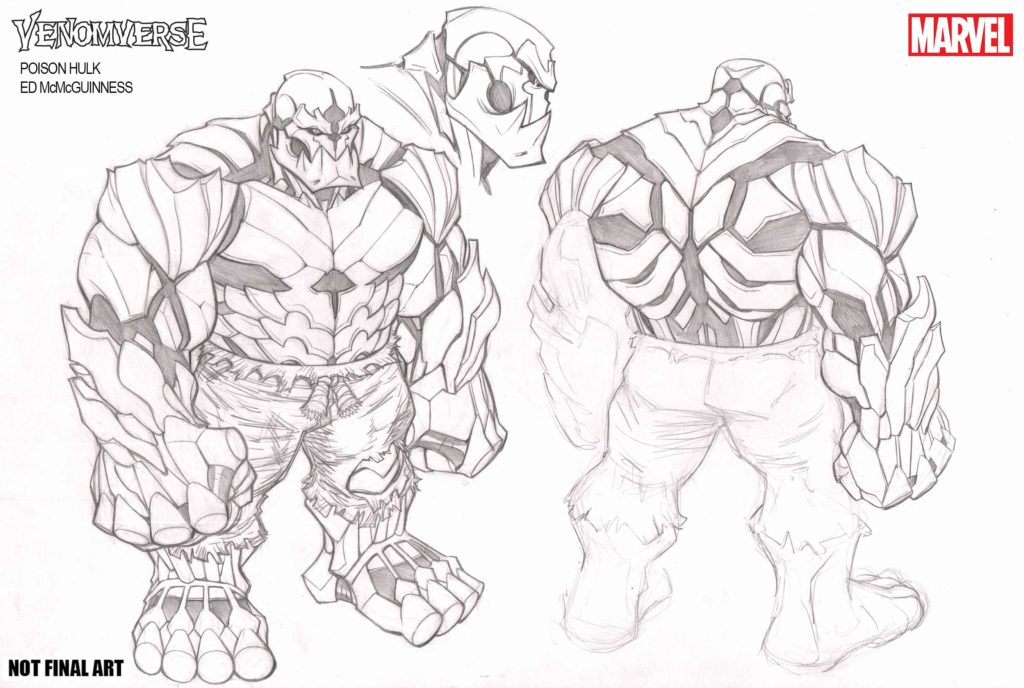 Here's our order information for Venomverse #1:
VENOMVERSE #1 (of 5)
Written by Cullen Bunn
Penciled by Iban Coello
Cover by Nick Bradshaw
Interlocking Variant Covers by Clayton Crain