Seeing Ghosts On The Red Carpet – There's Nothing There #2 This Week From Black Mask
by Staff
Black Mask Studios is having a big week for releases, with new issues of There's Nothing There, Quantum Teens Are Go, and Space Riders: Galaxy of Brutality. There's Nothing There #2, written by Patrick Kindlon (We Can Never Go Home, SHIELD: Quake), and drawn by Maria Llovet takes a dark look at a culture of youthful celebrity in a world where an occult ritual might just wake the dead.
In this week's issue, our main character Reno tries to avoid the occult world of ghosts she's become aware of in order to walk the red carpet. But hauntings won't fit her schedule, and she finds herself visited by another "restless spirit". But her physical life might be in danger too, as a stalker and "an angry sex cult" close in. Safety is just another illusion in There's Nothing There #2.
Here's a sneak peek at the interior art on issue #2, arriving this week: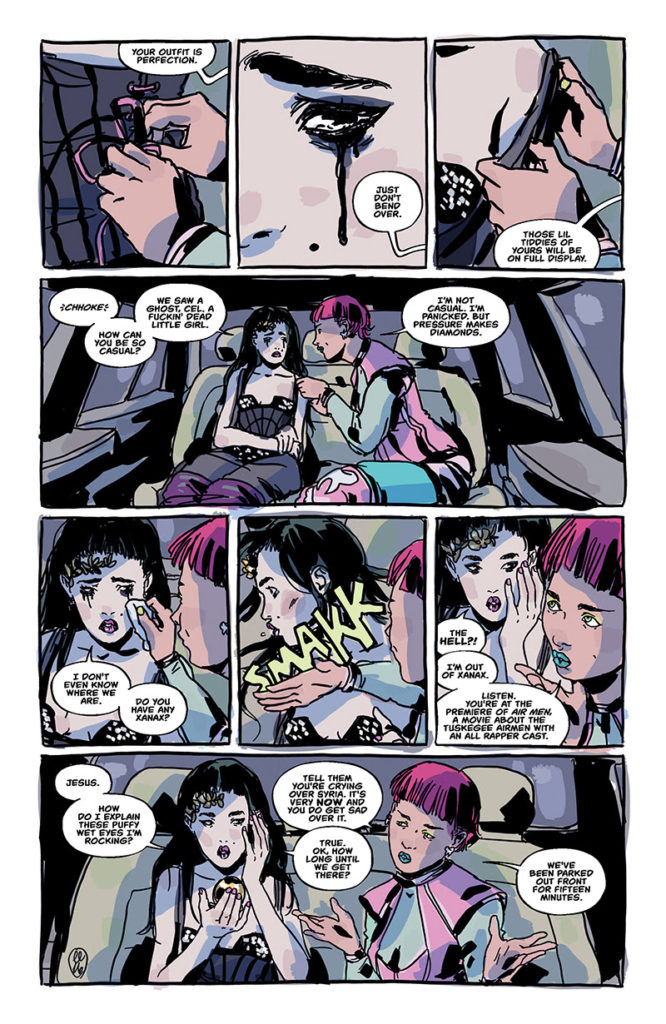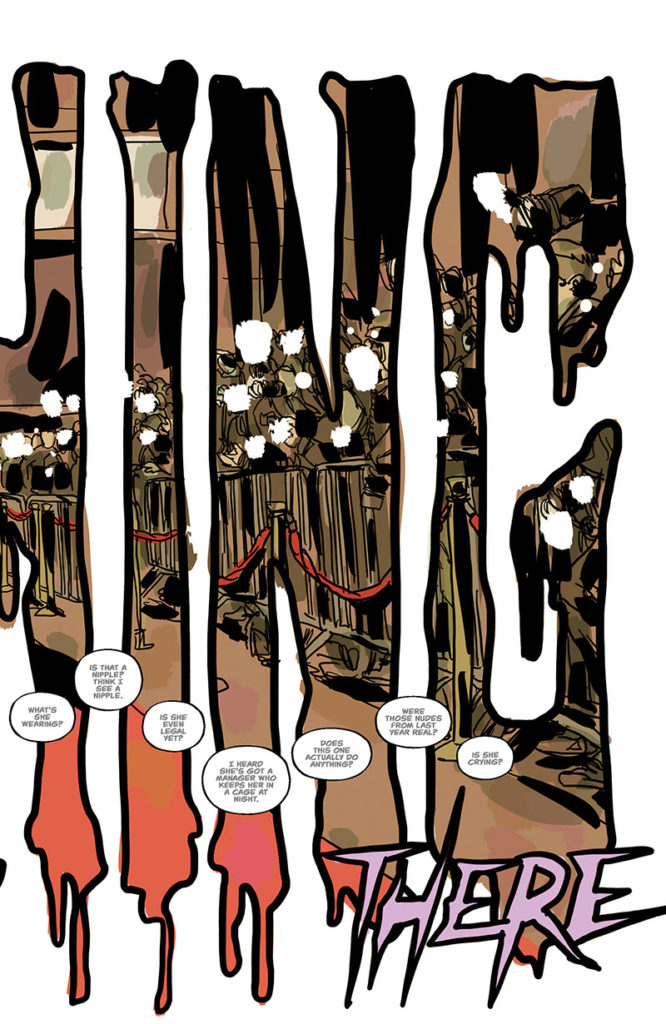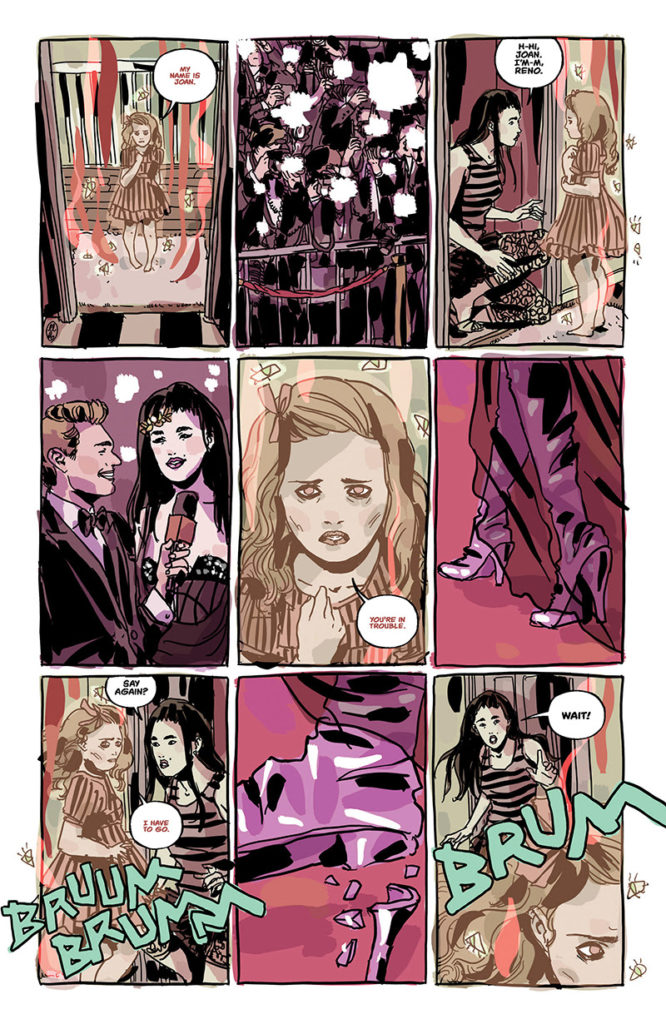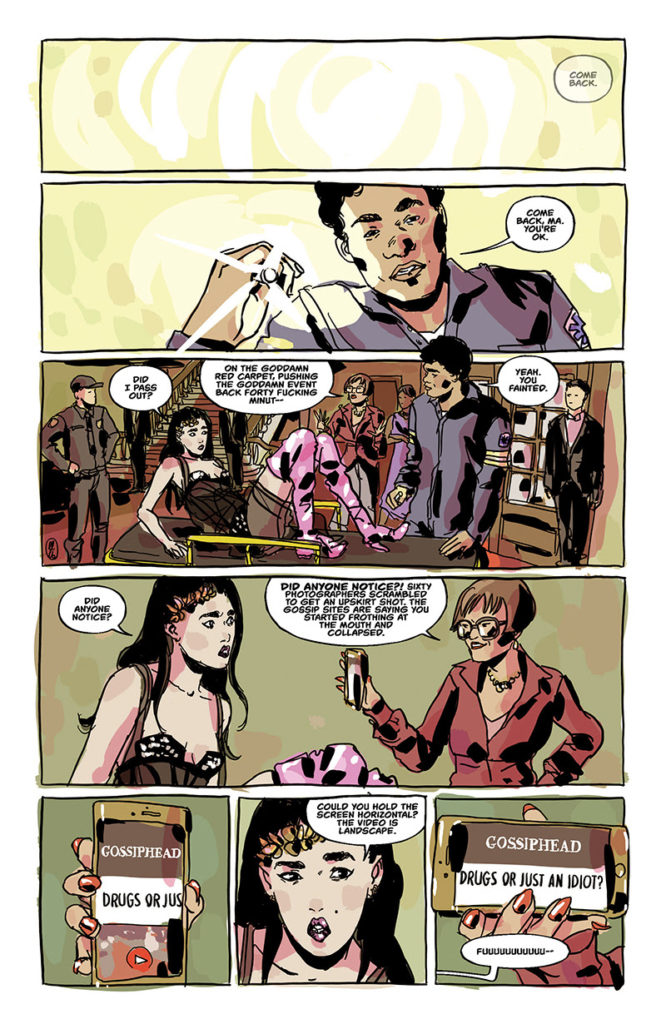 Look out for There's Nothing There #2 in shops this Wednesday, June 14th.