A Flying Teen Monkey is 'Angelic' In New Image Series By Simon Spurrier And Caspar Wijngaard
by Staff
Image Comics have announced, via the AV Club, a new series for the autumn by Simon Spurrier (Godshaper, The Spire, Cry Havoc, X-Men Legacy) and Caspar Wijngaard (Limbo, Dark Souls, Assassin's Creed), designed by Emma Price and lettered by Jim Campbell.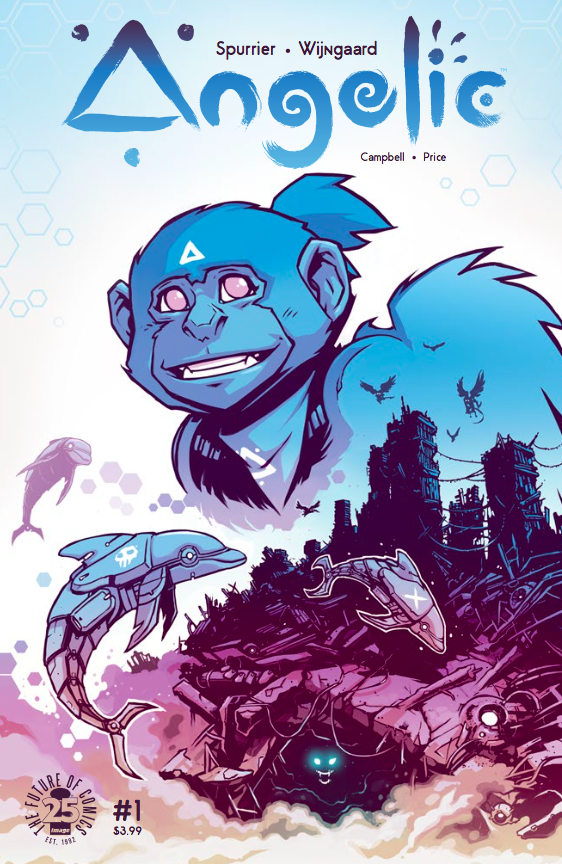 Angelic is about a "teenage flying monkey in the far future". The book also promises to be about various significant storytelling themes like "religion, responsibility, parenthood and technology", according to Spurrier, but the fun elements are a major component, too, like "apes with wings, cyborg dolphins and pure adventure".
The creative team are comparing the storyline to a meeting between Wall-E and Watership Down, with a dash of The Handmaid's Tail (pun intended) thrown in.
Based on this creative team alone, this series is going to be a class act, with Spurrier's gift for snappy dialog, strange detail, and heart, and Wijngaard's vision for fantasy artwork.
We'll be looking for this new series from Image in September 2017.