IDW's Star Wars Adventures #1 Arrives In September, By Cavan Scott And Derek Charm
by Staff
As revealed back in April, IDW have secured the license to produce all-ages Star Wars comics and have an upcoming title, Star Wars Adventures debuting in September.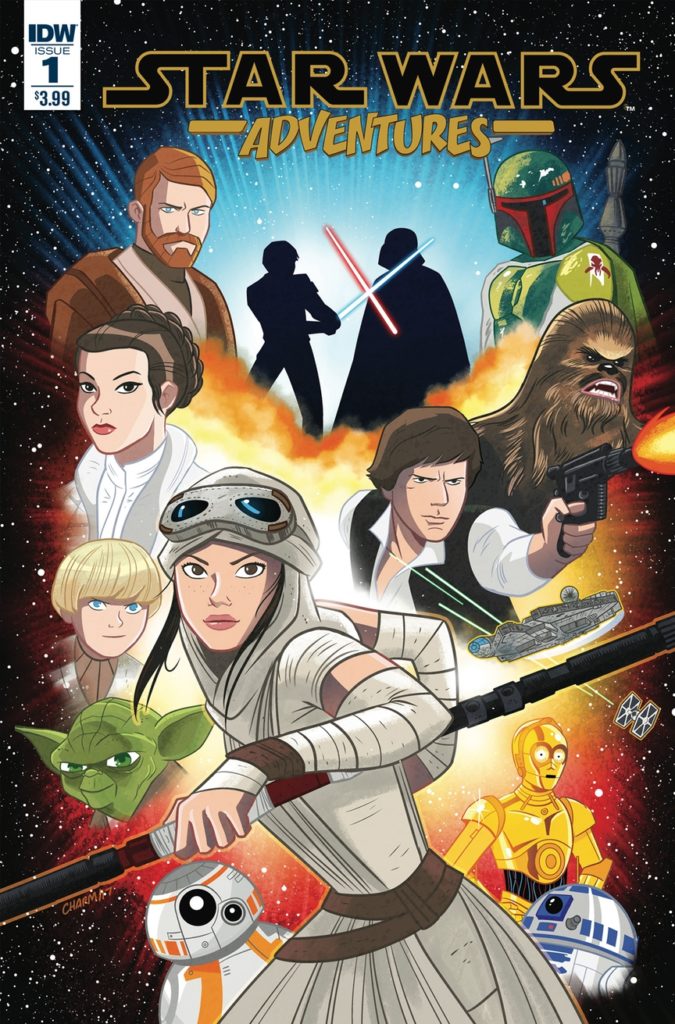 IDW have recently revealed more details about the creative team on the book, according to CBR, including writer Cavan Scott (Doctor Who) and artist Derek Charm (Jughead, Valiant High, Star Trek: The Starfleet Academy).
The original stories that will be featured in the comic will be set in the combined continuity of the Star Wars universe. We can expect the first issue to arrive on September 6th, 2017.
You can pre-order the comic on comiXology.