Dan Dare Flies Again This October
by Oliver MacNamee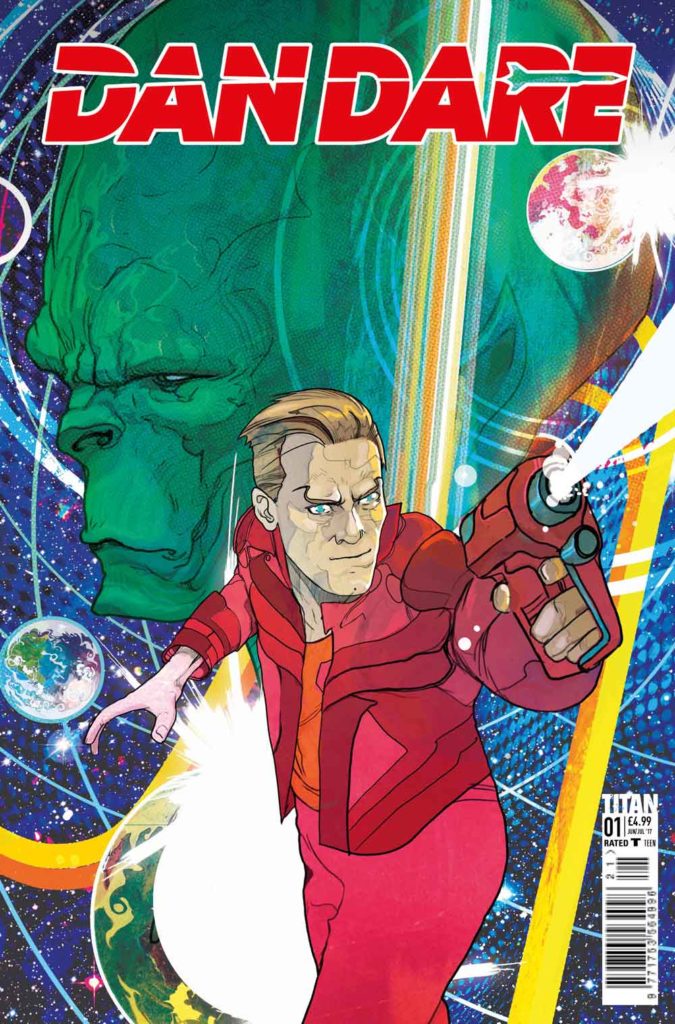 One of a handful of truly iconic British comic book creations, Dan Dare is destined to fly again this October as Titan Comics release a new series, Dan Dare: Pilot of The Future, written by Peter Milligan (Shade The Changing Man) and illustrated by Alberto Fouche with a rather fetching cover by rising star, Christian Ward (Black Bolt).
Created by the visionary illustrator Frank Hampson in 1950 for Reverend Marcus Morris' Eagle comic and running until 1967, Dan Dare was famously brought back in 2000AD and later again by Grant Morrison and Rian Hughes in the pages of the doomed comic Revolver. There was even a series back in 2007 from Virgin Comics (no, me neither). I wonder what my old man would make of this new rendition, being the generation that first read of Dare's daring deeds in space?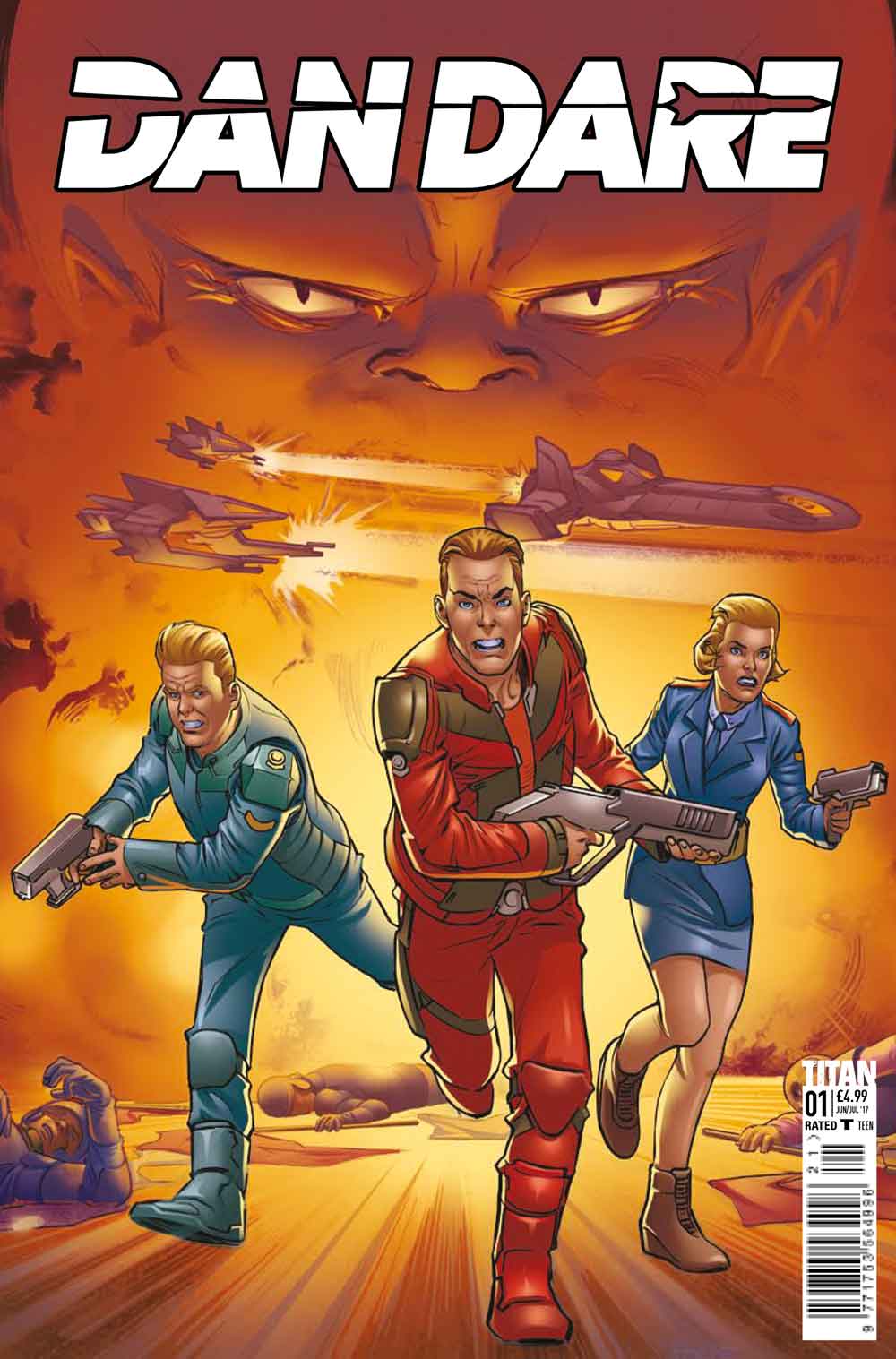 In Titan Comics' new tale, the Sol System is at peace for the first time in human history and Dan Dare doesn't know what to do with himself.
When an unknown alien vessel of biblical proportions arrives in the solar system and obliterates a moon of Saturn in a show of strength, Dare finds himself thrust back into a new adventure that threatens not just Earth – but all life in the entire universe!

And, you'll be able to chose from three variants too, with my favourite having to be the retro cover by Chris Weston.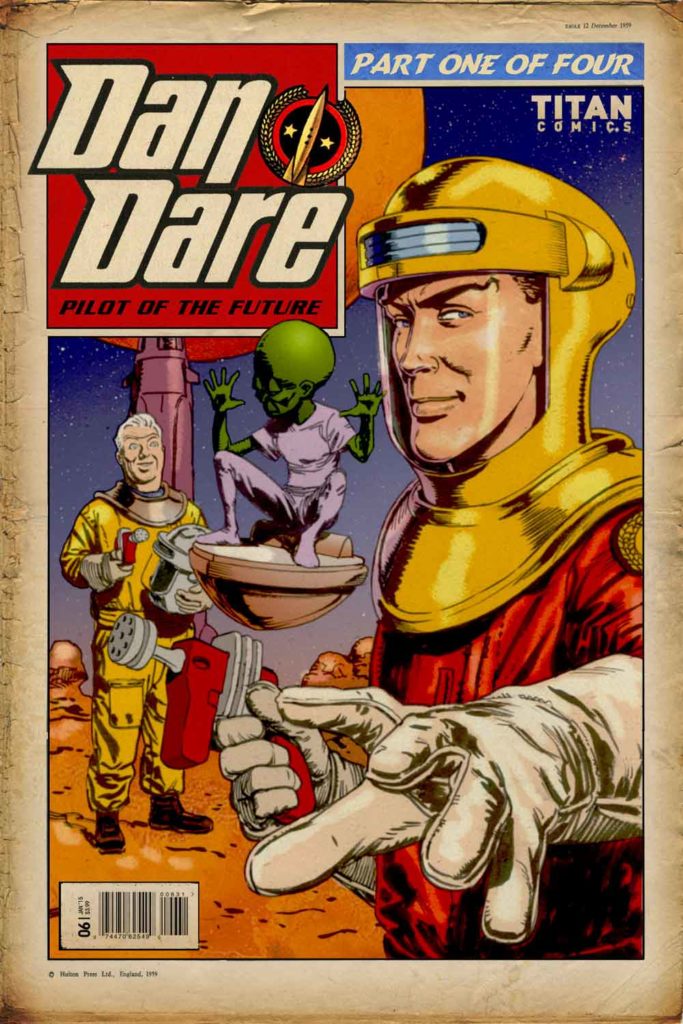 Dan Dare: Pilot of the Future Issue 1 Cover A: Christian Ward 
Dan Dare: Pilot of the Future Issue 1 Cover B: Alberto Fouche
Dan Dare: Pilot of the Future Issue 1 Cover C:  Retro – Chris Weston
Dan Dare #1 will go on sale in comic stores and digital platforms on October 11, 2017 for $3.99.