Oni To Publish Rick And Morty One-Shot By Firewatch Game Writer And Artist In August
by Hannah Means Shannon
Oni Press has announced a special Rick and Morty™ one-shot written by Sean Vanaman and Olly Moss, creators of of Camp Santo's video game Firewatch™.
Sean Vanaman is the co-founder and developer of Camp Santo, as well as the writer of Firewatch. He previously was a co-project leader and lead writer on Telltale Games' The Walking Dead: Season One.
In Rick and Morty #29, based on Dan Harmon and Justin Roiland's Adult Swim series, Rick introduces Morty to a new invention: a device that "measures any entity's potential to become a fascist dictator". What could go wrong?
There will also be an open-to-order alternate cover illustrated by Campo Santo art director Olly Moss. Moss is a  graphic artist best known for his redesigns of movie posters, such as Harry Potter and Star Wars.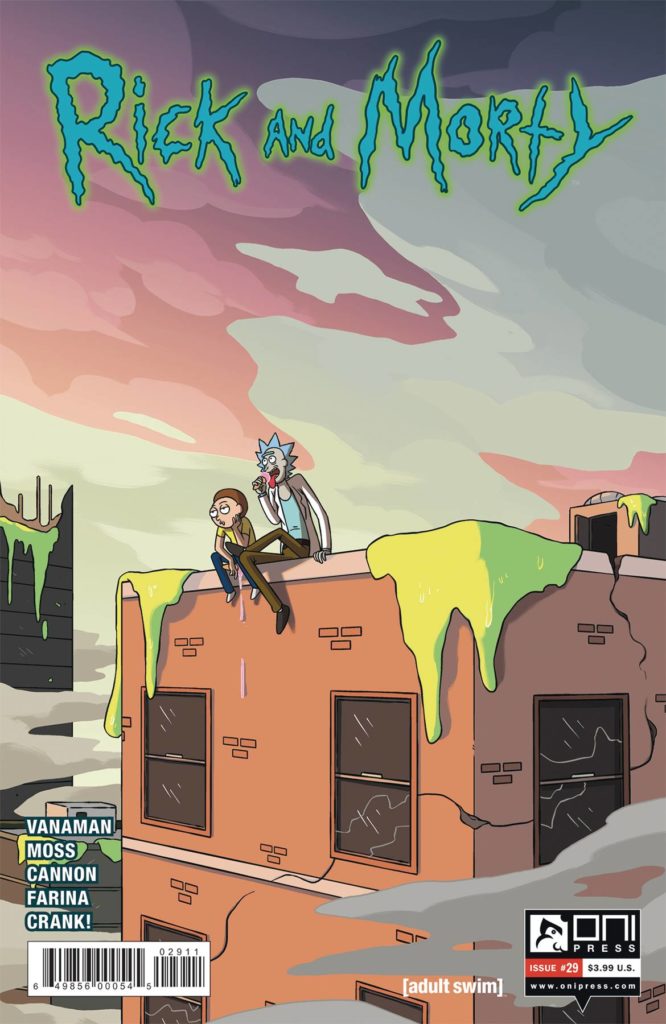 Rick and Morty #29 interior art and retail cover is by series artist CJ Cannon and series colorist Katy Farina.
Rick and Morty #29 arrives in comic shops August 23, 2017. Retailers can order with Diamond Order Code JUN171842 (Cover A, CJ Cannon) or JUN171843 (Cover B, Olly Moss).