Twelve More Marvel Legacy Titles, Teams, And Covers Revealed
by Hannah Means Shannon
There has been a juggernaut of announcements in the past couple of weeks from Marvel in support of their new Legacy line of comics starting off in September 2017.
In the mist of these announcements, we also learned that "Marvel Primer Pages" are going to appear in selected issues of the Legacy comics. They will consist of three "all-new pages of comic content written by Robbie Thompson (Silk, Doctor Strange and the Sorcerer Supreme) with a majority of art from superstar Mark Bagley (The Amazing Spider-Man, All New X-Men, Ultimate Spider-Man)". These pages are designed to bring new readers into the lore of the series as a "simple jumping on point".
But in the past few days, Marvel have also announced twelve more titles, sets of creative teams, and cover reveals for the Legacy line-up.
Here's a look at those, some of which include guides to the numbering system for the titles in question:
AMERICA #8: EXTERMINATRIX PART 1
Written by GABBY RIVERA
Art by JOE QUINONES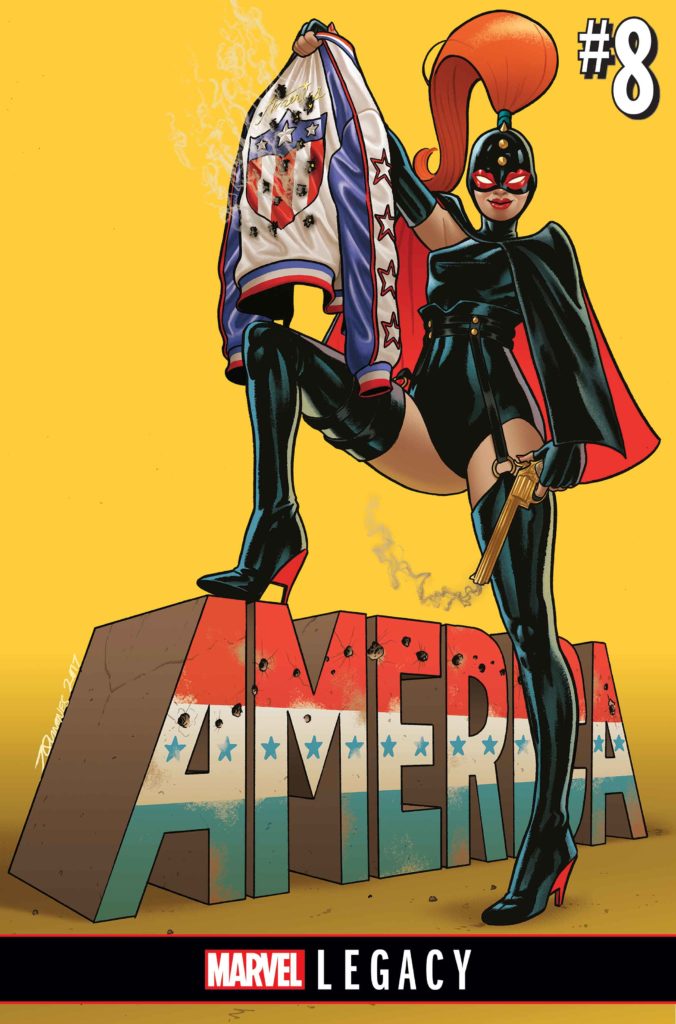 DESPICABLE DEADPOOL #287: DEADPOOL KILLS CABLE PART 1
Written by GERRY DUGGAN
Art by SCOTT KOBLISH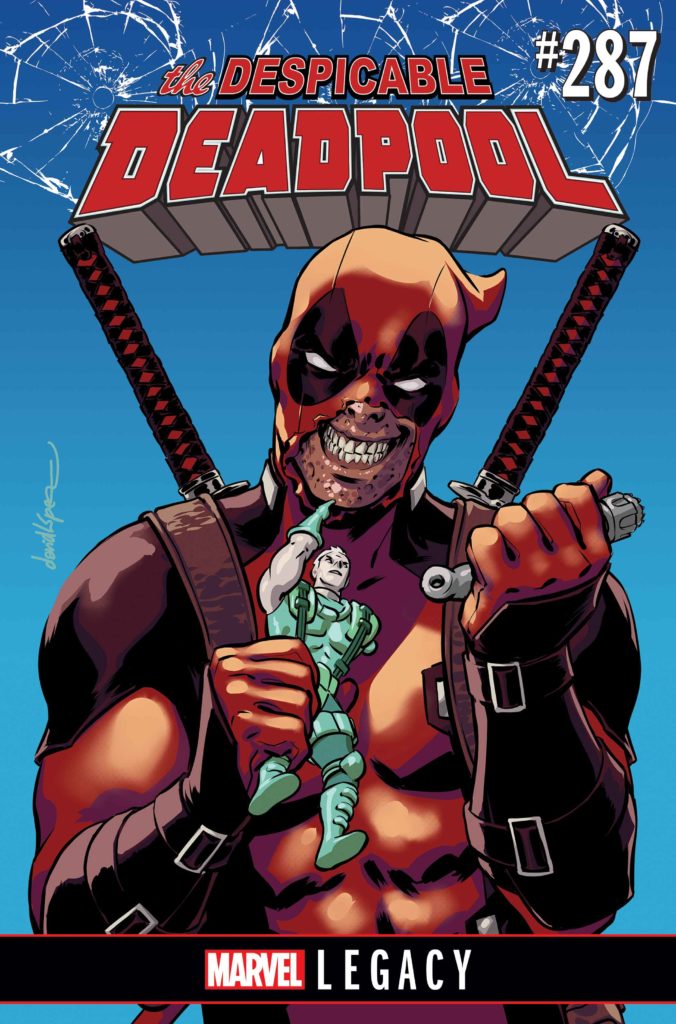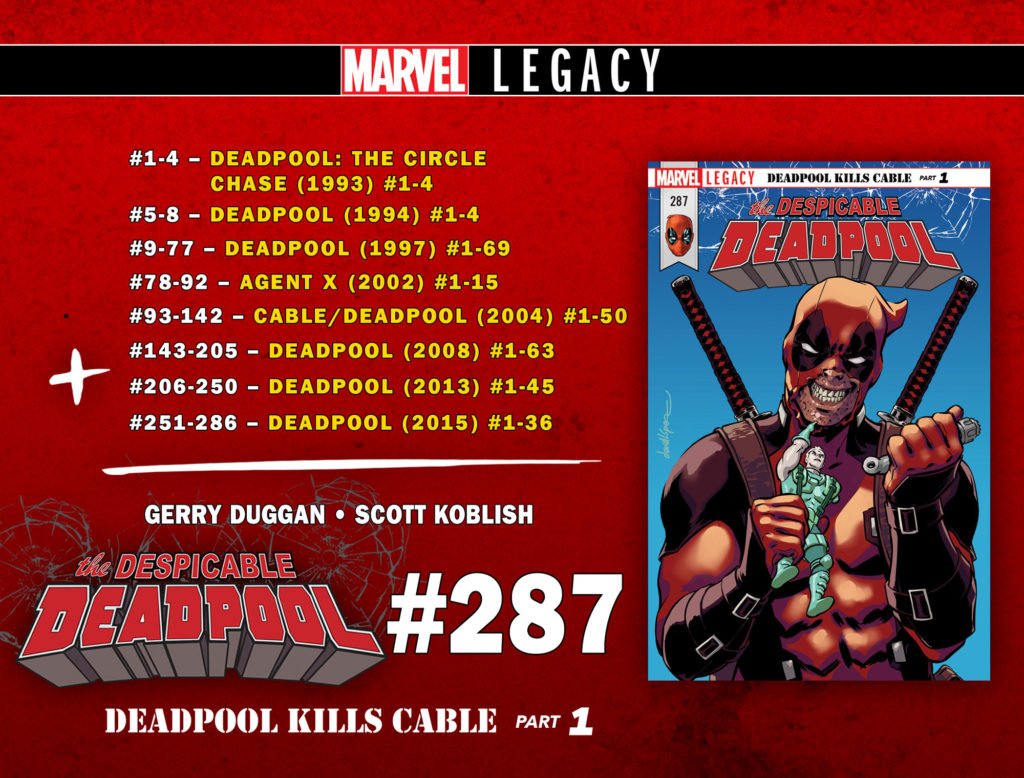 INVINCIBLE IRON MAN: THE SEARCH FOR TONY STARK PART 1
Written by BRIAN MICHAEL BENDIS
Art by STEFANO CASELLI
DEFENDERS #6: KINGPINS OF NEW YORK PART 1
Written by BRIAN MICHAEL BENDIS
Art by DAVID MARQUEZ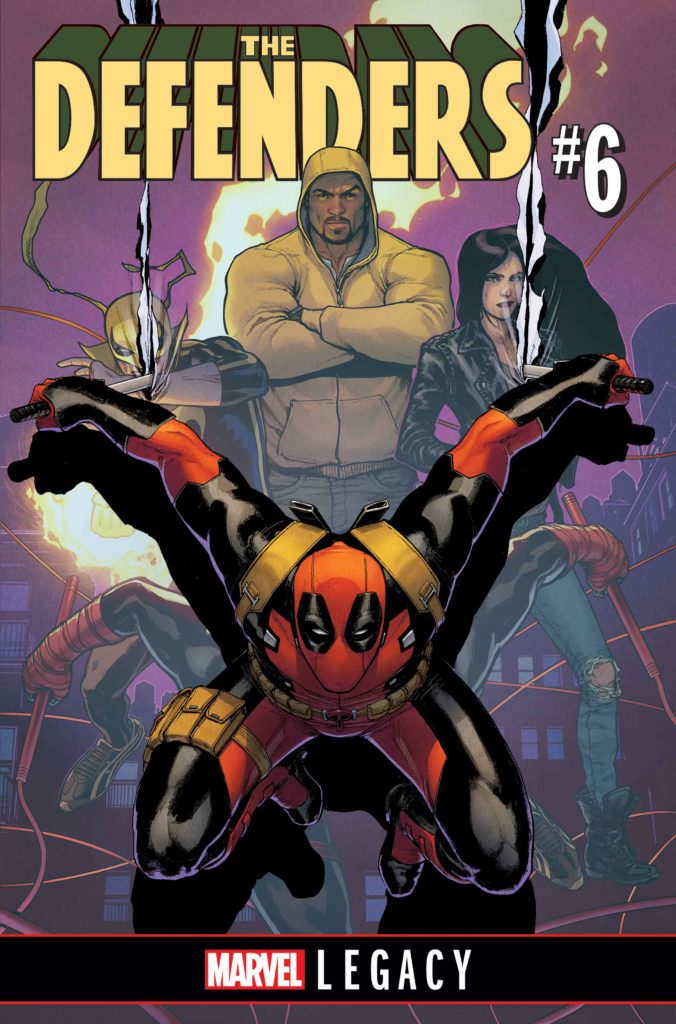 ALL-NEW WOLVERINE #25
Written by TOM TAYLOR
Art by JUANN CABAL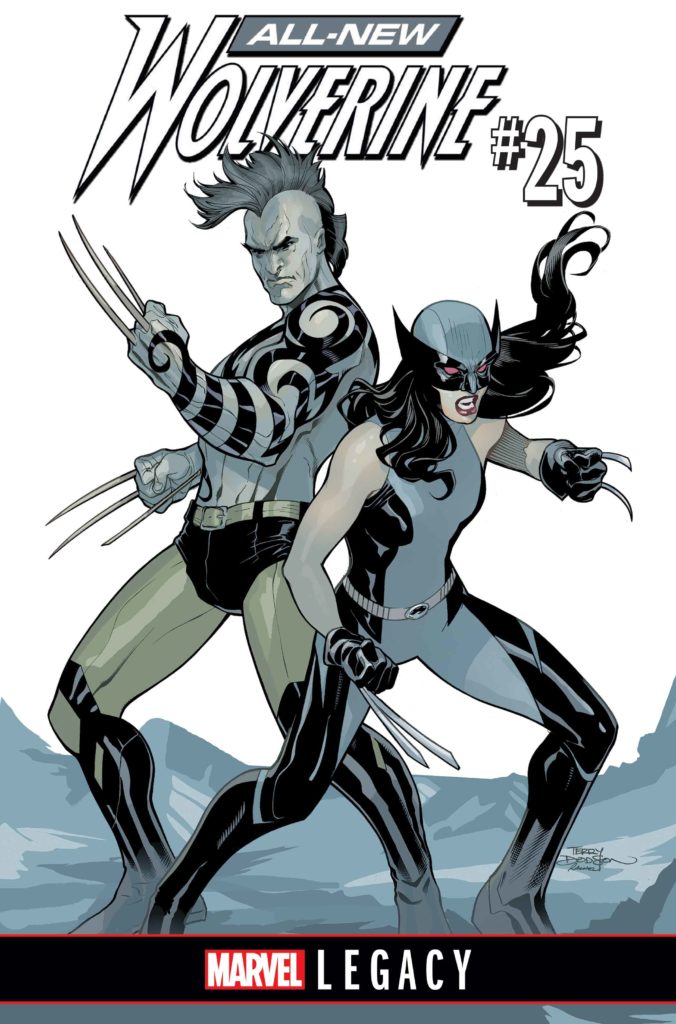 AVENGERS #672: WORLDS COLLIDE PART 1
Written by MARK WAID
Art by JESUS SAIZ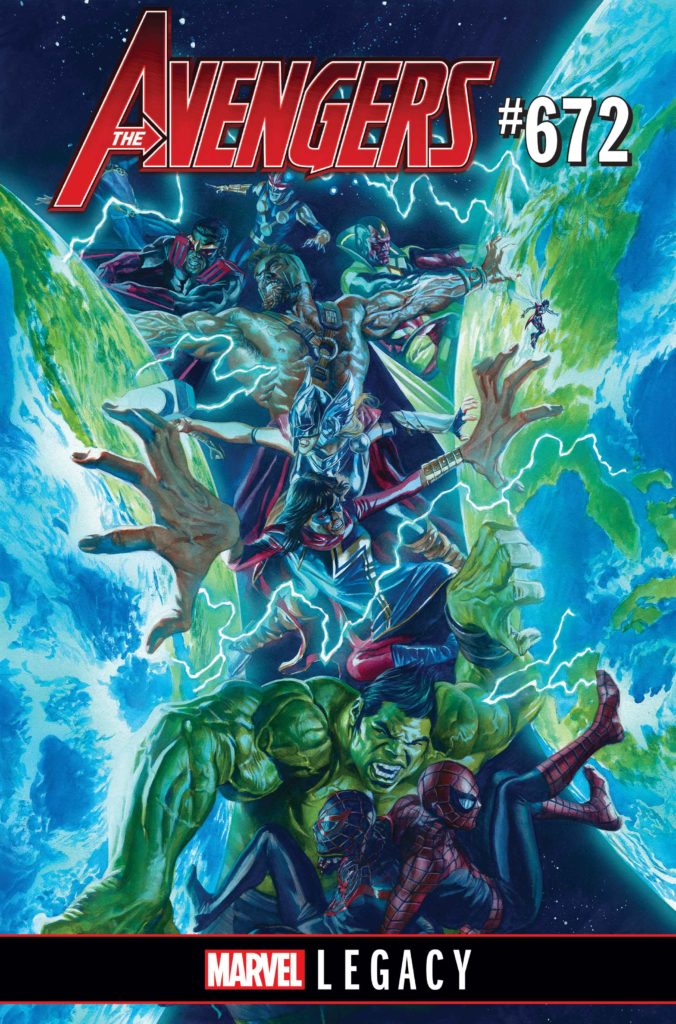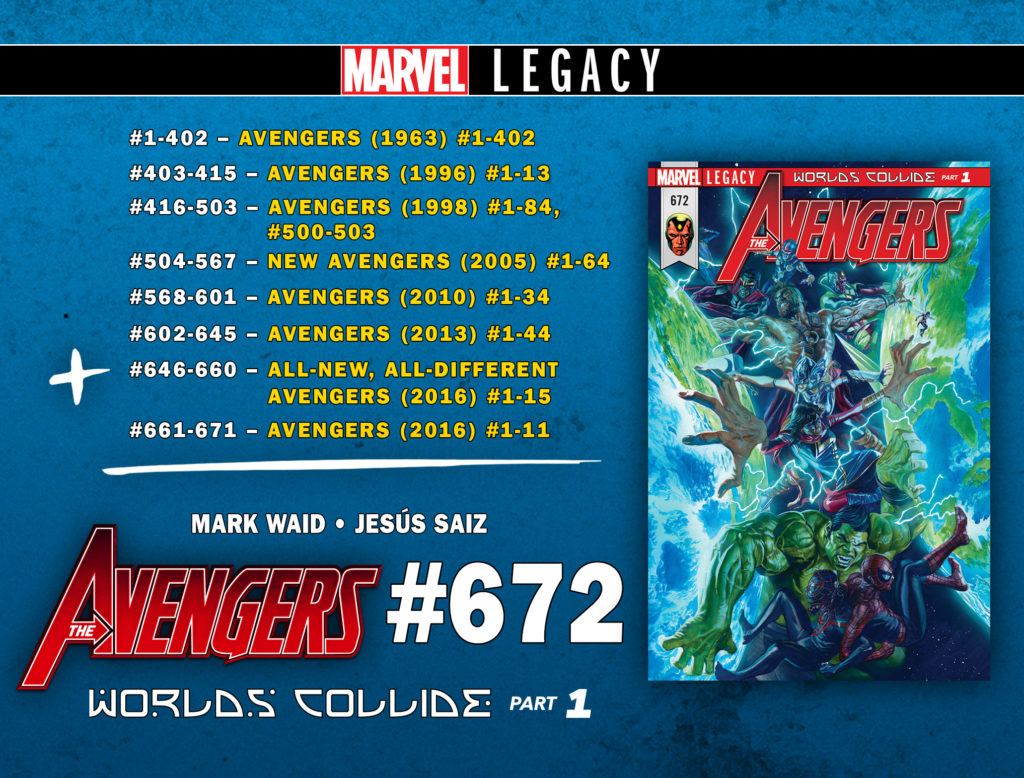 CHAMPIONS #13: WORLDS COLLIDE PART 2
Written by MARK WAID
Art by HUMBERTO RAMOS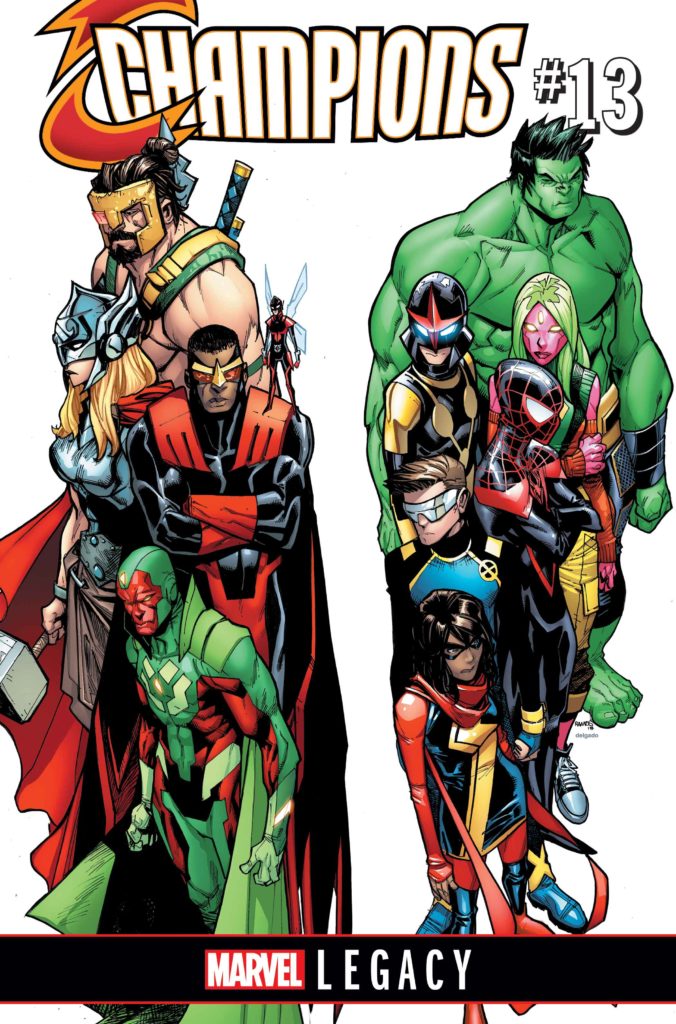 SPIDER-GWEN #25: GWENOM PART 1
Written by JASON LATOUR
Art by ROBBIE RODRUGUEZ
LUKE CAGE #166: CAGED!
Written by DAVID F. WALKER
Art by NELSON BLAKE
ICEMAN #6: CHAMPIONS REASSEMBLED PART 1
Written by SINA GRACE
Art by ROBERT GILL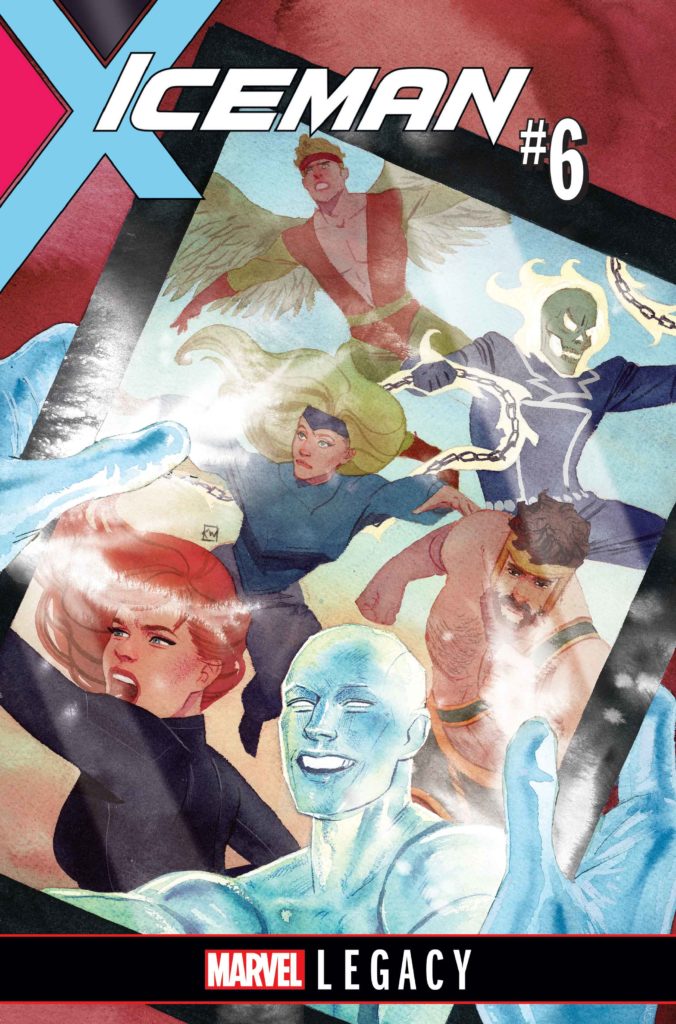 JEAN GREY #8: PSYCH WAR PART 1
Written by DENNIS HOPELESS
Art by VICTOR IBANEZ
ROYALS #9: FIRE FROM HEAVEN PART 1
Written by AL EWING
Art by JAVIER RODRIGUEZ