A Detective And His Imaginary Panther – Action Lab Series Spencer & Locke Optioned For Film
by Hannah Means Shannon
Action Lab have announced that the series Spencer & Locke, a new crime series currently in its third issue, has been optioned for film development by Hitman film producer Adrian Askarieh and his company Prime Universe Films. You can also check out this news at The Hollywood Reporter.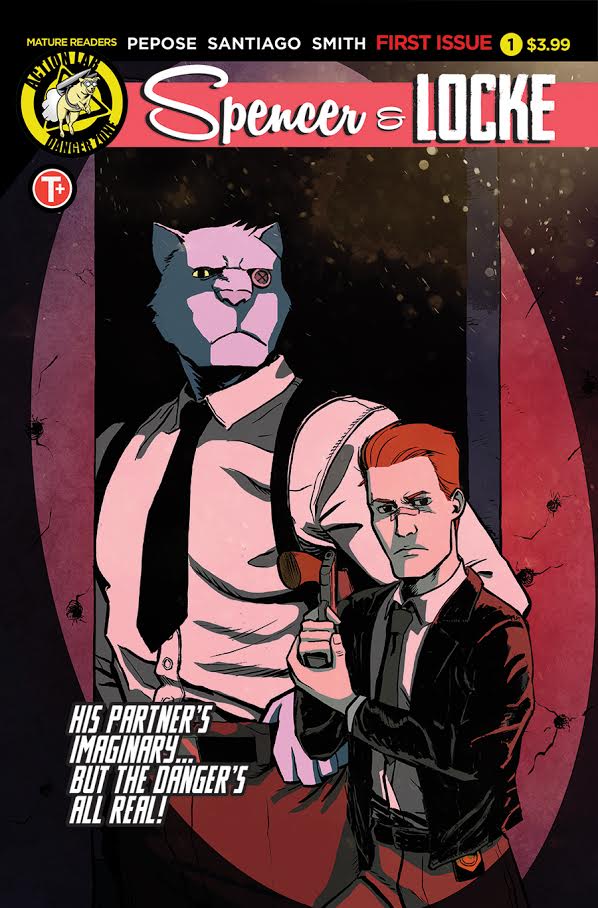 Written by David Pepose and illustrated by Jorge Santiago, Jr., Spencer & Locke follows hard-boiled Detective Locke as he solves a brutal murder with the only partner he can trust– his imaginary talking panther, Spencer. But as their investigation attracts the attention of a "vicious crime syndicate and memories of Locke's traumatic upbringing", the case and these detectives move closer to danger.
Spencer & Locke #4, which concludes the series' current storyline, will arrive in shops and on digital devices Wednesday, July 19th.
Series writer David Pepose will be signing copies of all four issues at San Diego Comic Con 2017 at the Action Lab booth (#2006), including a never-before-seen SDCC variant cover from artist Joe Mulvey.
Fans can catch up on the series at ComiXology or can preorder the trade paperback collection through their local comics shops by Monday, July 24th using the preorder code JUN171107.
You can also follow Spencer & Locke on Facebook, Twitter, and Instagram.
Here's the trailer for Spencer & Locke: