Your First Look At Skybound's Vegas-Set 'Slots' By Dan Panosian
by Oliver MacNamee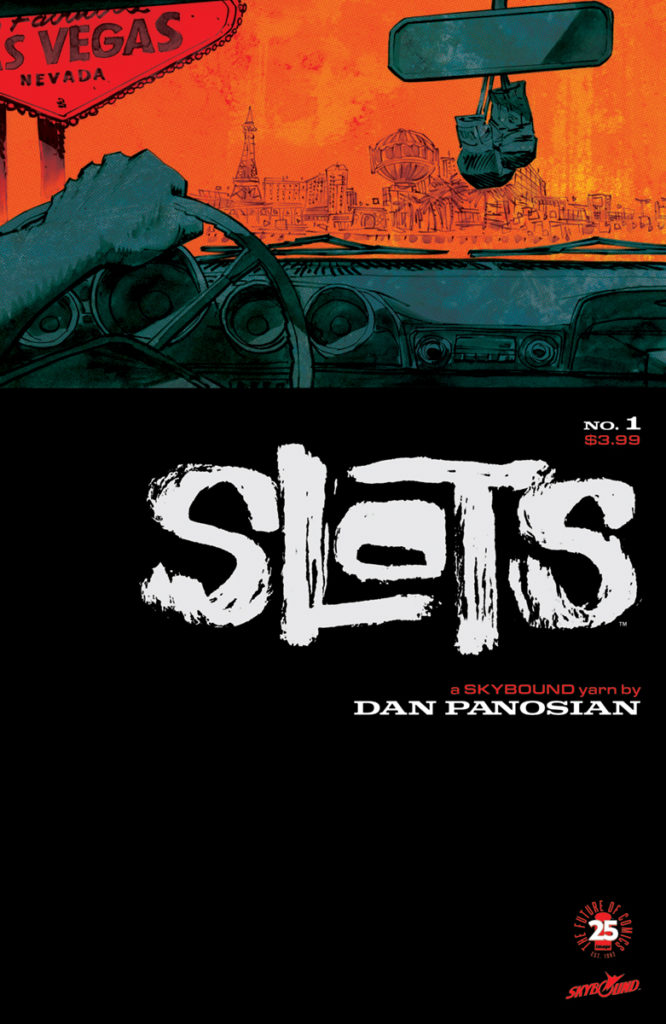 Both writing and illustrating this new book, out in October, is Dan Panosian (Conan/Red Sonja) who will introduce us, if this preview is anything to go by, to a sleazy, down-and-out world where, the would-be hero of the piece, Stanley Dance, is getting old but none the wiser.
Slots is a "bold new take on Las Vegas, where everything old can become new, and superstition influences how the chips fall".
Panosian says:
Producing this story is really a dream come true for me, and I have Image Comics and Skybound to thank for the experience. People throw the term 'labor of love' around pretty often, but every aspect of creating 'Slots' has been a true joy for me. I'm very happy we can finally announce and share it with everyone.
The art looks strong and I love the sepia tinted pages too. A boldly designed and written book, it would seem from this preview. What do you think?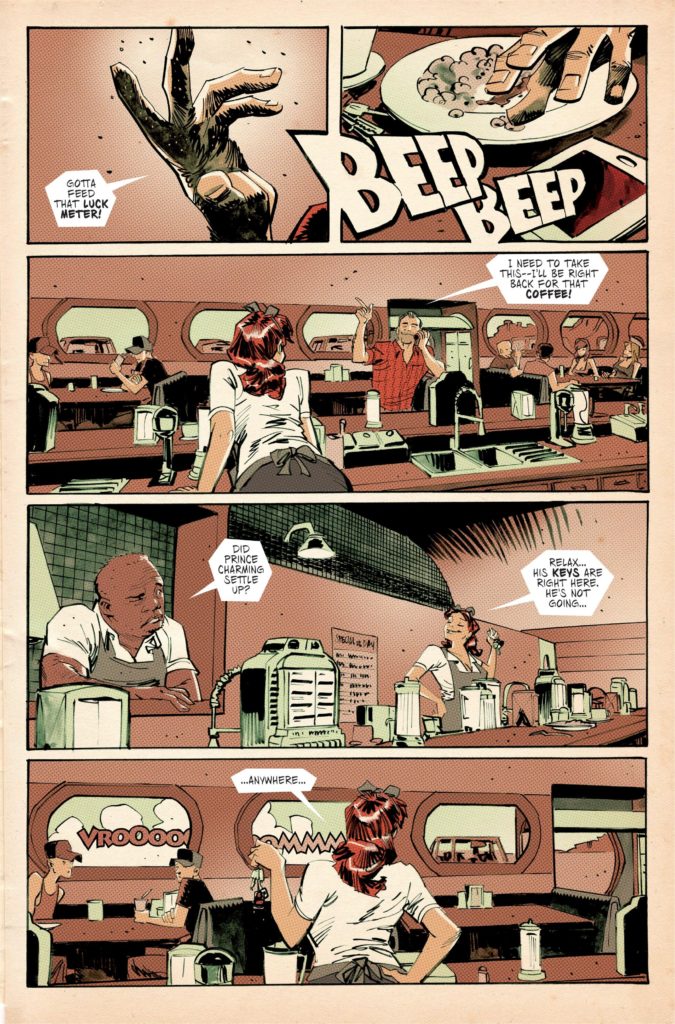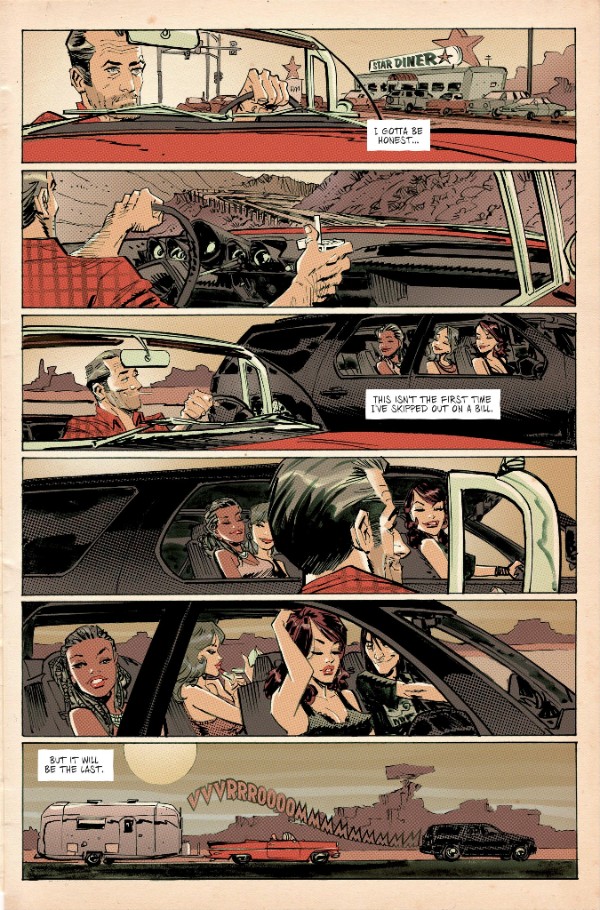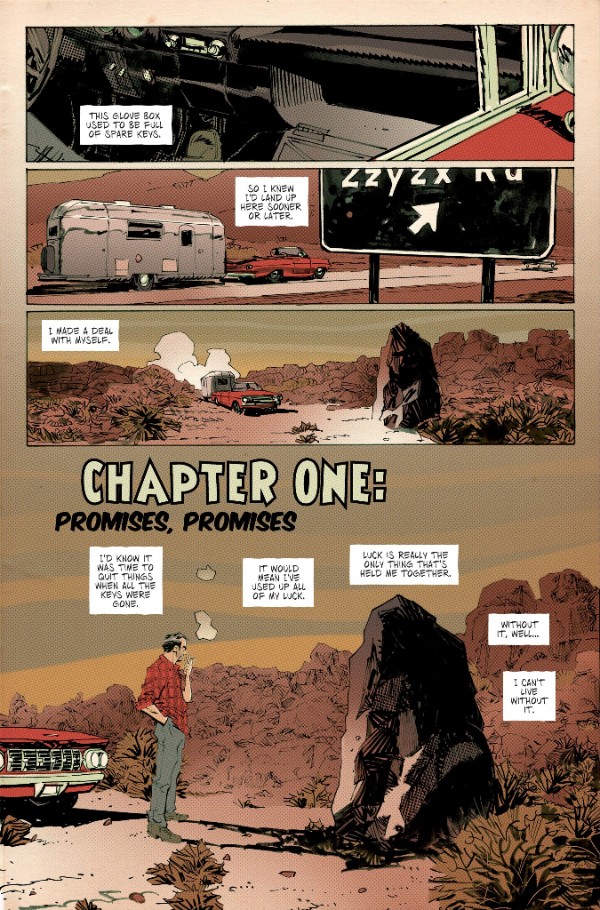 Slots #1 (Diamond code: AUG170587) arrives in comic book stores Wednesday, October 4th. The final order cutoff deadline for retailers is Monday, September 11th.