Your First Look Image's Angelic By Si Spurrier And Caspar Winjgaard
by Oliver MacNamee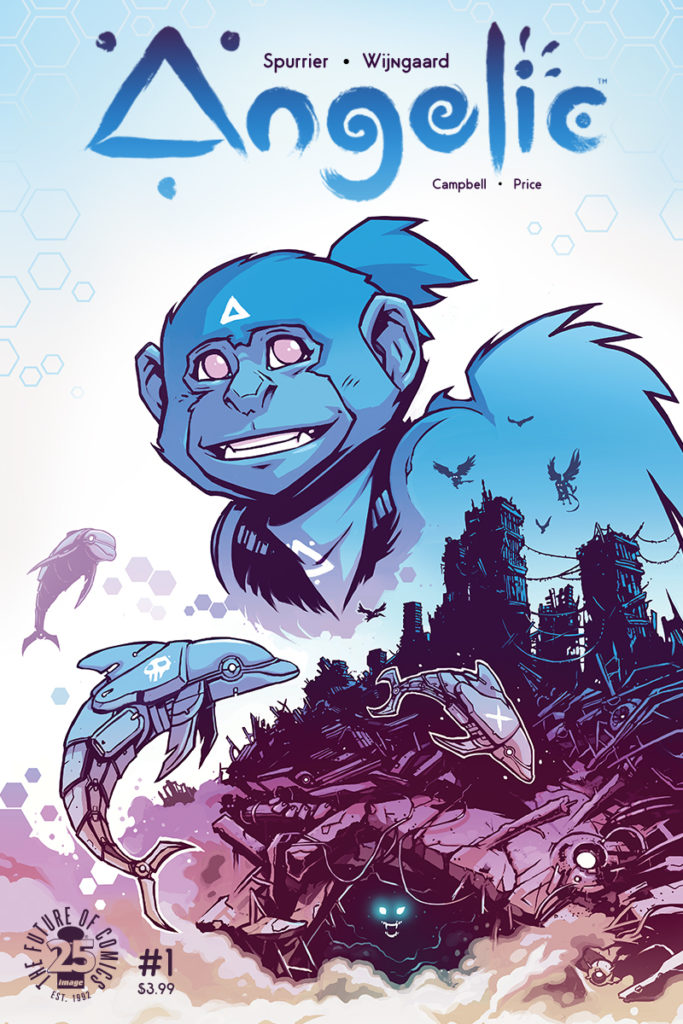 This September, Si Spurrier and Caspar Wijngaard are teaming up to present a story of flying monkeys, teenage rebellion and religious indoctrination. And, what happens when you question that authority. Heavy-hitting issues, but with monkeys! I've had an early look and we are able to bring you the first few pages as a preview for this colourful, albeit seriously themed comic.
Angelic's about teenage flying monkeys having adventures in the far future, because that's totally a genre now," said Spurrier. "But in the best traditions of age-friendly fiction—think Pixar or Ghibli—there's also a bunch of meaty themes beneath the fun: religion, parenthood, technology and responsibility, it's all in the mix. Ultimately it's a tale about the Earth—after us. And all rendered in the unmistakably vivid color and crackle of superstar-in-the-making Caspar Wijngaard.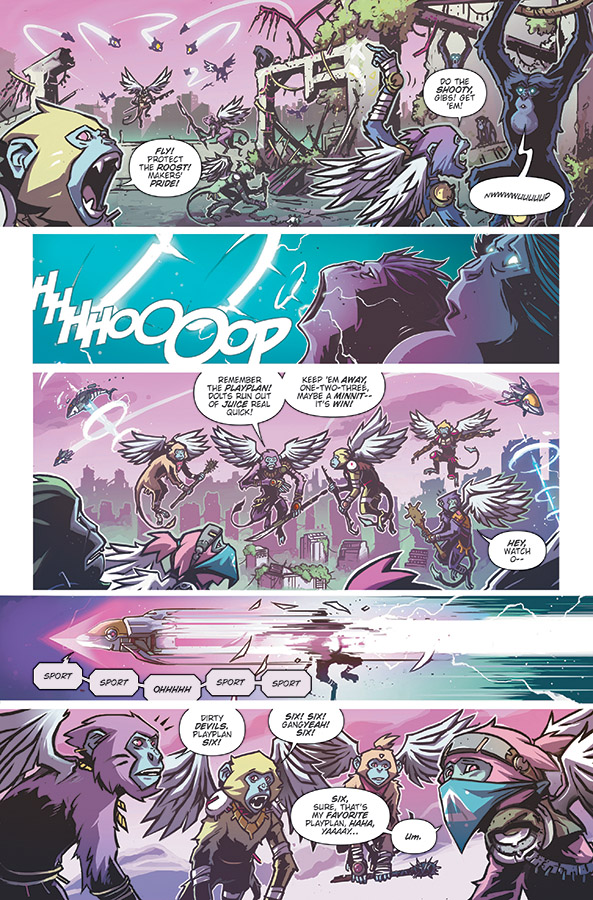 Angelic #1 (Diamond Code JUL170699) will hit stores on Wednesday, September 20th. The final order cutoff deadline for retailers is Monday, August 28th.