Megan Hutchison Creates Live Artwork For Valiant At Vans Warped Tour This Sunday
by Hannah Means Shannon
Valiant have revealed that artist Megan Hutchison (Rock Stars) will join the publisher for the final date of the Vans Warped Tour presented by Journeys on Sunday, August 6th in Pomona, CA.
Beginning at 12:00 p.m. PT, Hutchison will lead a live comics painting demonstration at Valiant's booth within the Pomona Fairplex grounds, culminating in the creation of all-new, never-before-seen Valiant artwork.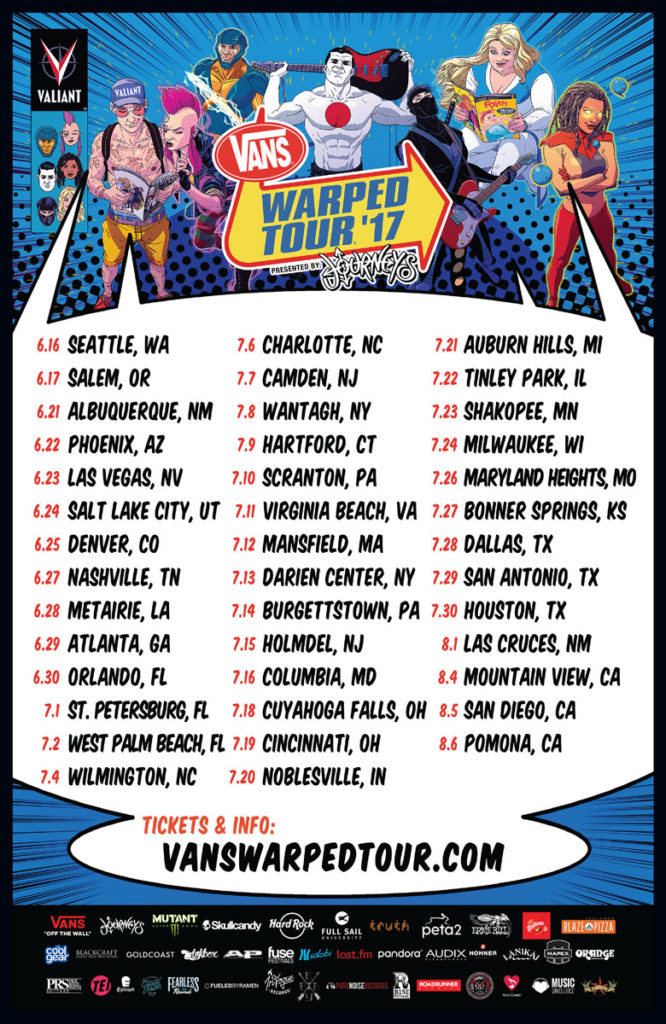 All day long, Valiant is is also handing out free hand fans featuring official Vans Warped Tour '17  artwork by artist Kano.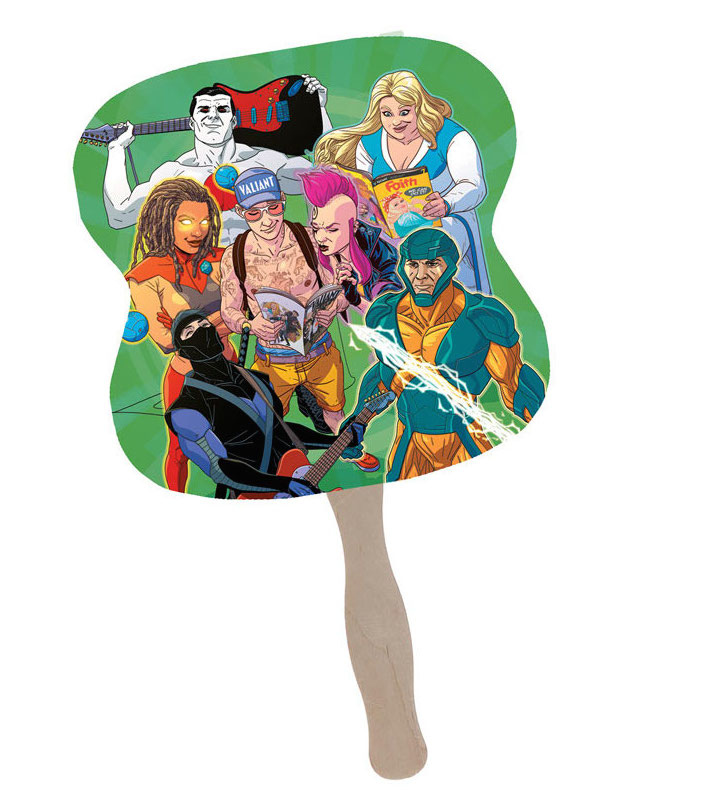 If you can't make it to Pomona for the final stop of Valiant's comic-book-collaboration with the Vans Warped Tour, then you can still follow Hutchison's painting in real time anywhere in the world on Facebook Live via the official Valiant Facebook page.
Valiant's appearances on the tour also benefit the publisher's ongoing charitable partners at The Keep A Breast Foundation, "a leading nonprofit organization with a mission to empower young people around the world with breast health education and support".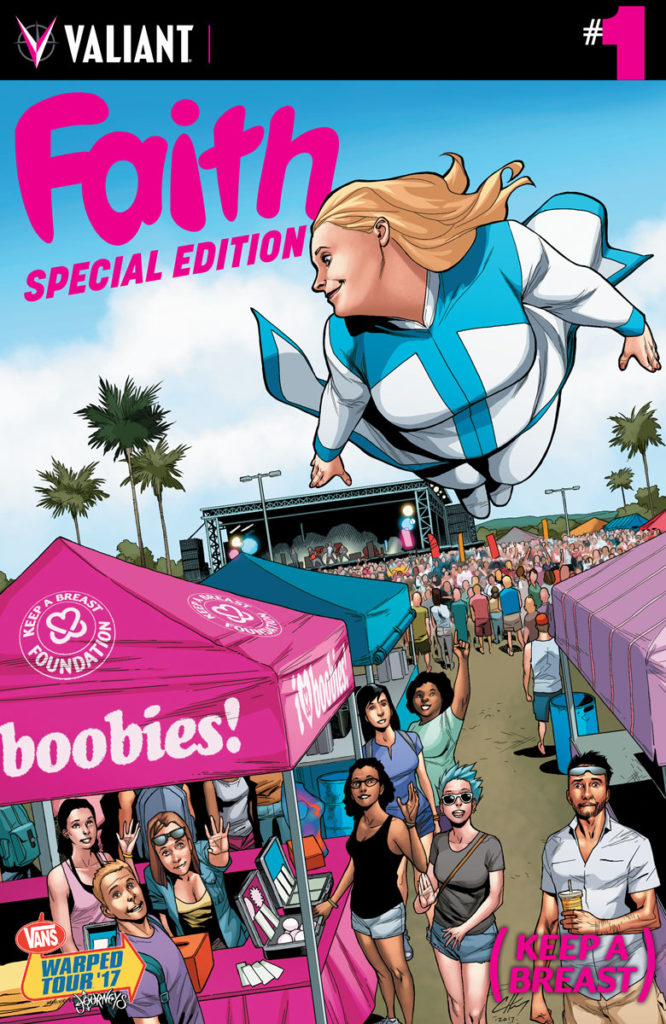 The Faith Warped Tour/Keep a Breast Special Edition #1 is an exclusive comic being given out on the tour to fans written by Justine Prado (Finding Molly) with art by Clayton Henry and Kate Niemczyk.