Rich Tommaso And Antony Johnston Talk Spy Seal And Atomic Blonde
by Hannah Means Shannon
The podcast Double Page Spread takes up an interesting theme this week–spy stories in comics.
In this episode, host Wendi talks to writers who tell stories of  "how the cold war influenced by their impressions growing up".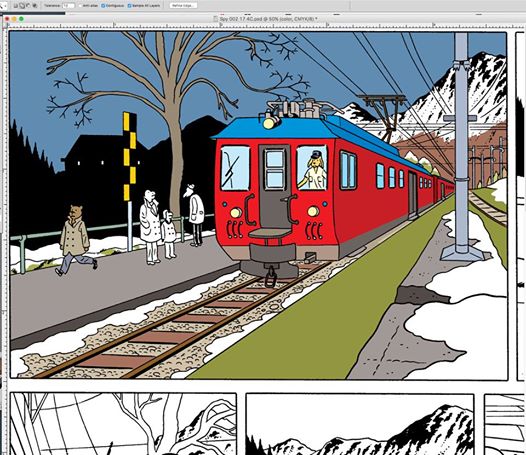 First, she talks to Rich Tommaso, writer and artist of  Spy Seal coming up August 16th from Image Comics. In "The Corten Steel Phoenix" he tells the story of "a seal forced into dangerous circumstances beyond his control. He uses anthropomorphic animals to weave a web of politics and intrigue".
After the break, she has a chat with Antony Johnston on the day the film, Atomic Blonde is released. Based on his graphic novel "The Coldest City" from Oni Press, Charlize Theron portrays MI6 agent Lorraine Broughton in her very cool, calculated style. He discusses his involvement in the filmmaking process and how much it detracts from and stays true to the source material. He has a new series out now, Ghost Station Zero- vol. 2 of his series Codename: Baboushka, "an action packed, pulp thriller with a sexy Russian female lead".
Here's that spy-themed podcast:
http://hwcdn.libsyn.com/p/f/f/c/ffc8069addd8c72f/DPS194_Tommaso.mp3?c_id=16272557&destination_id=47000&expiration=1501900970&hwt=d61948fd0506c2485c57ef7445357a74