Image's Ultra-Violent Series Coyotes Tracks Missing Women In November
by Hannah Means Shannon
Announcements for books being published in November are arriving quickly, and among them are a group of horror-ish titles from Image Comics. In this case, the horror feels real-world in a detective's search for missing women along the Mexican border in the "ultra-violent" series Coyotes.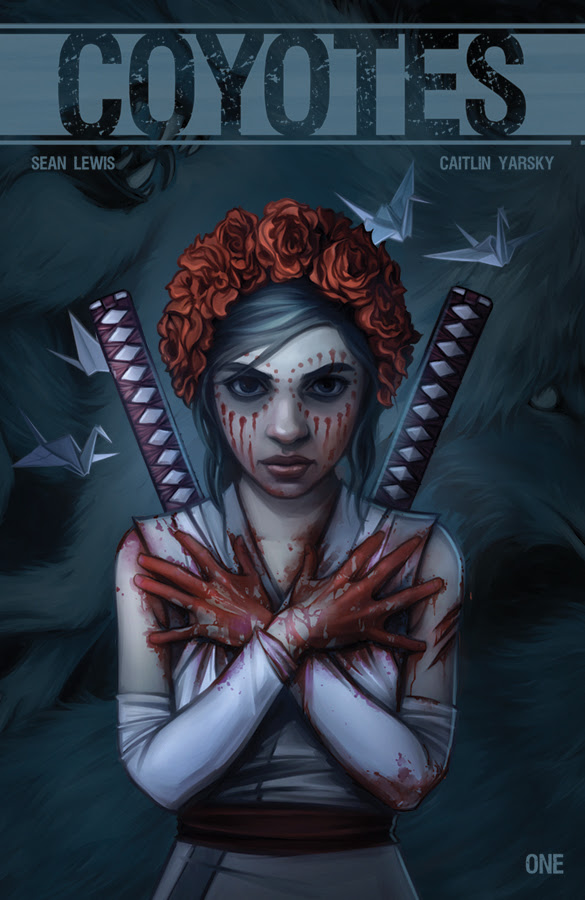 Writer Sean Lewis (The Few, Saints) and artist Caitlin Yarsky delve into a series where women are disappearing and a "legion of wolves roam the border, hunting them down". A group of survivors, however, have banded together to take them on.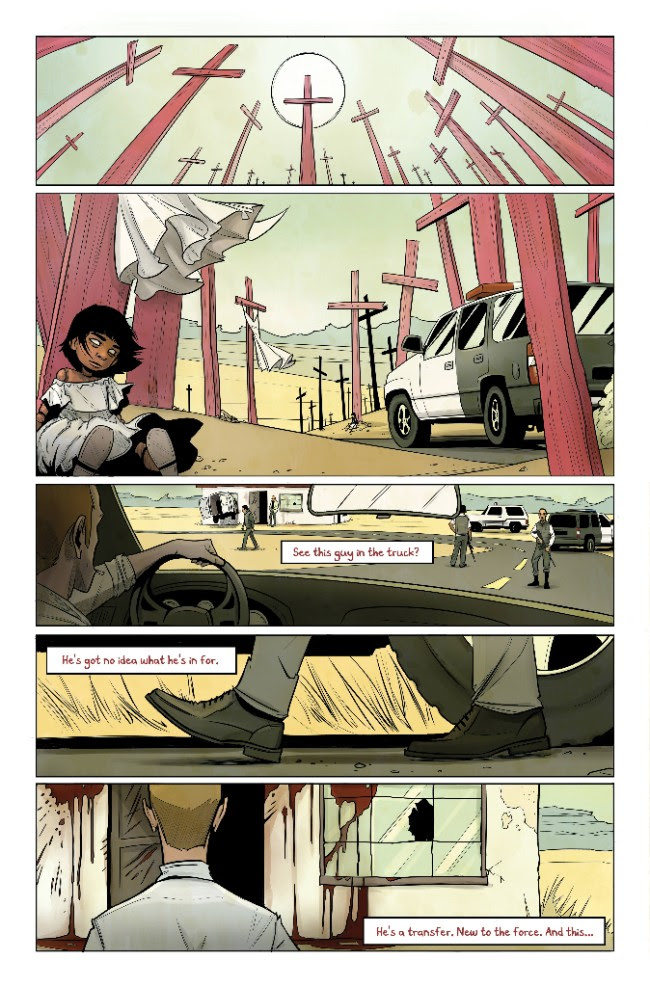 Key character Detective Frank Coffey is struggling to understand "this mythic-level bloodbath" when he meets Red, "a little girl with a secret—and a sword".
Lewis explains:
Every once in a while, my wife will read me a weird fact about women who go missing across the world. It's always staggering. It's always unsolved. It's terrifying. So I wanted to go to war with that. COYOTES is about women who go missing, women who fight back, and stories we tell ourselves to get through life.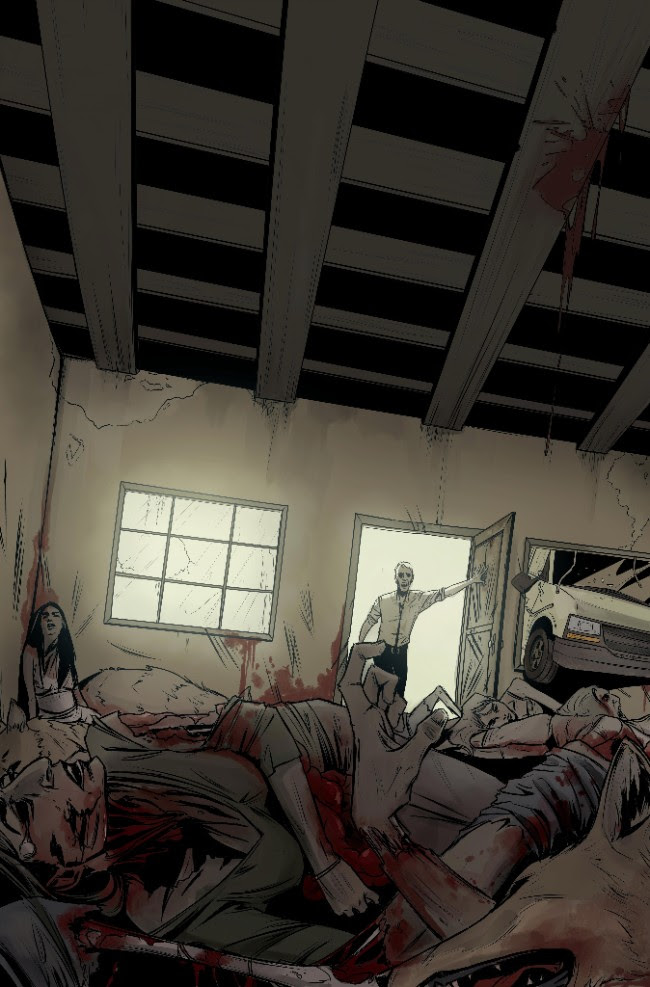 Yarsky gives her take:
My favorite fantasy stories are the ones that help us relate to each other and our own reality, and COYOTES is all about that. As soon as I read it, I could envision the stark, gritty world and the badass women that band together to change their narrative. It's a thrill working with Sean to create such a unique and mythic tale.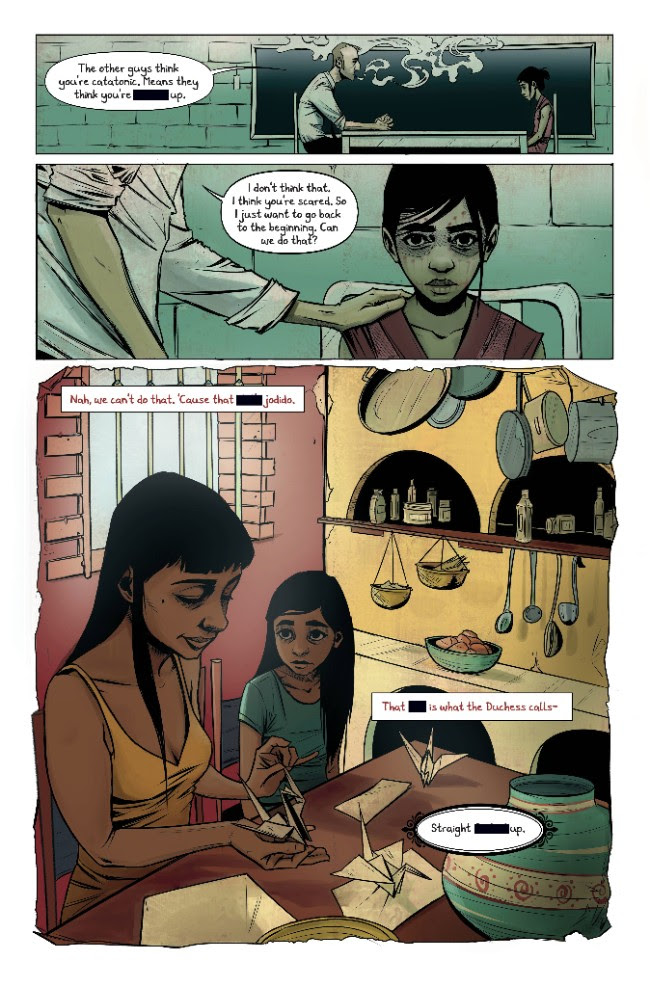 Coyotes #1 (Diamond code: SEP170611) arrives in comic shops Wednesday, November 8th. The final order cutoff deadline for comics retailers is Monday, October 16th.