An Official Guidebook To 25 Years Of The Berserk Manga Series From Dark Horse
by Hannah Means Shannon
Dark Horse Manga has made an announcement that may inspire fans to re-explore the world of the manga series Berserk–they'll be publishing an "owner's manual" for readers.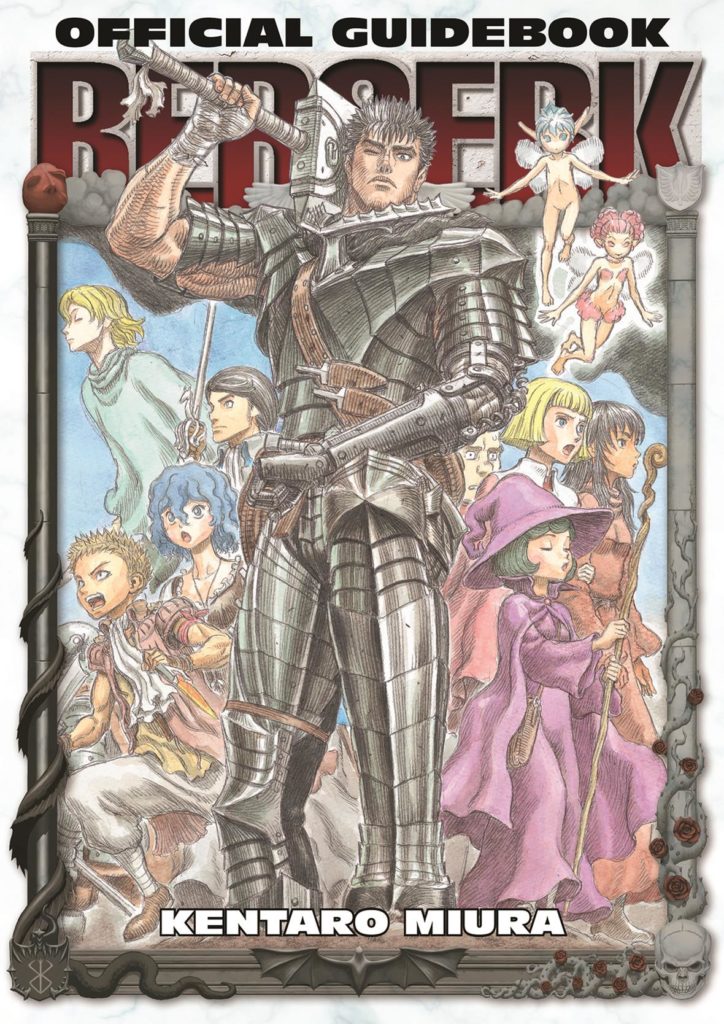 The Berserk Official Guidebook will be a handy companion to the over 25 years of material in the Berserk universe, one of the longest-running seinen series ever published in North America.

Created by Kentaro Miura (Giganto Maxia, Japan, King of Wolves), Berserk has been popular both as manga and anime, and now an "essential roadmap to the sprawling Berserk universe" will help readers explore the characters, creatures, settings, and stories of Berserk's first 38 volumes.
Fully illustrated and including never-before-seen art (including an eight-page color section) and author notes, the Berserk Official Guidebook goes on sale March 14, 2018, and is available for preorder on Amazon, Barnes & Noble, and at your local comic shop.
The 200-page paperback will be priced at $14.99.