Doctor Who Announces New TARDIS Crew
by Erik Amaya
Via its social media channels, the BBC has announced the actors joining Doctor Who as the The Thirteenth Doctor's companions. And bucking the trend of the last few decades, it appears the Doctor will have three new friends to travel with as her adventures in space and time continue.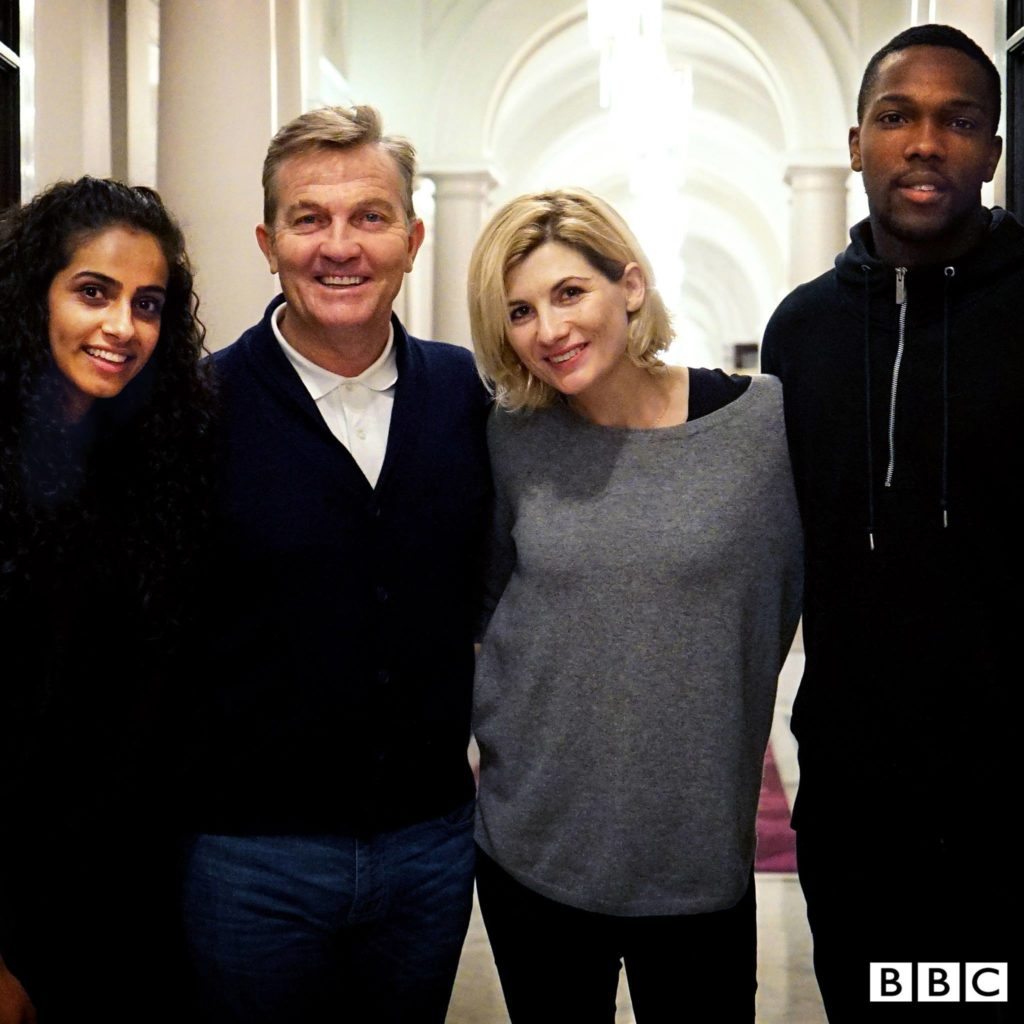 According to the BBC One Facebook and Twitter accounts, Mandip Gill will play Yasmin, Tosin Cole will play Ryan, and rumored favorite Bradley Walsh will join up as Graham. It is unclear if all three characters — described as "friends" of the Doctor — will all travel in the TARDIS at the same time, but if they do, it will echo the show's original premise and lineup.
When Doctor Who debuted in 1963, it featured two London schoolteachers, one of their pupils and her eccentric grandfather, the mysterious Doctor (William Hartnell). He accidentally kidnapped them and as he tried to get the teachers back to 1963, he learned to be the humane Doctor people have come to love over the last half-century. The show would eventually scale back to two companions in Hartnell's third year on the job and then down to one in 1970 with the arrival of Jon Pertwee's Third Doctor. The three companion setup was attempted again in the early 1980s, but Fifth Doctor Peter Davison always felt the show — and the television frame — was too crowded with that many characters.
Though the new series typically centered on one central companion character, it proved it could handle multiple companions with great agility, and it will be a thrill to see if it can use the program's original format when it returns in 2018.
Thirteenth Doctor Jodie Whittaker, meanwhile, makes her debut later this year in the 2017 Doctor Who Christmas Special, "Twice Upon A Time."