The Once And Future Queen Is Here To Rule The World
by Hannah Means Shannon
The Once and Future Queen is an innovative comic series that launched at Dark Horse and after a couple issues, was migrated to an original graphic novel format, which has at last landed in shops this week for our reading pleasure.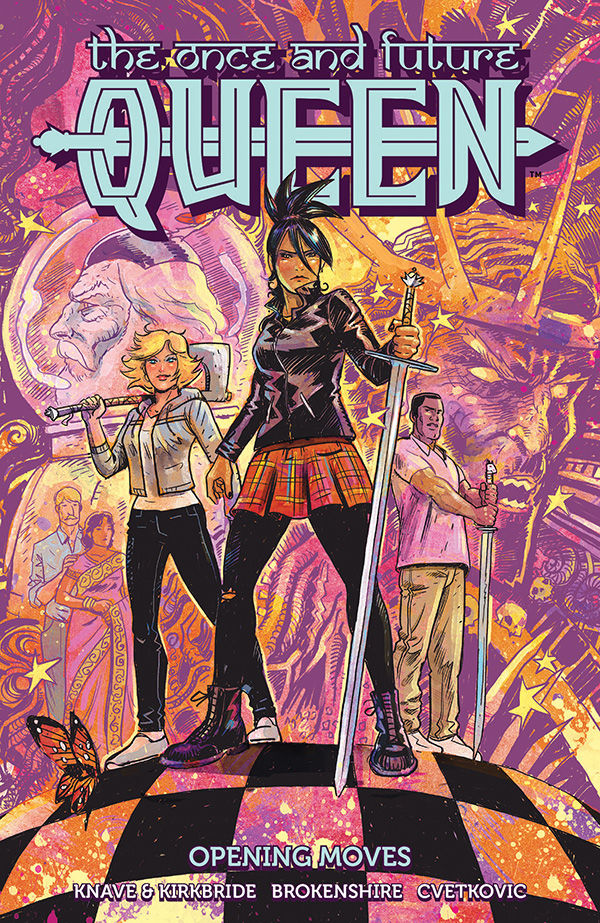 The story, as you might guess from the title, is an update to King Arthur mythology, but there's so much going on within that premise that it'll knock your socks off. Firstly, our "Queen" Rani is a teen chess prodigy with her first big crush on a girl, who turns out to be Gwen, aka Gwenevere, and someone who's going to be part of her Round Table. Along with African American teen Lance who, like Rani, lives in Portland, Oregon. The Round Table is being assembled to take on the realm of the Fae Folk–nasty fairies–who are trying to invade earth through a kind of dimensional rift. And the story just gets more epic form there.
Written and illustrated by the entire team who created magical adventure comic Amelia Cole, first at Monkeybrain and then at IDW, including Adam P. Knave, DJ Kirkbride, Nicholas Brokenshire, and Frank Cvetkovic, The Once and Future Queen has a unique feel and tone in comics, and one that contributes to diversity in the medium.
Check out this preview courtesy of Dark Horse, and look out for the book in your comic shop: