Garrison Will Journey To The Deadside In Bloodshot Salvation #6: 'The Book Of The Dead'
by Hannah Means Shannon
Valiant has revealed that the "Book of the Dead" story arc for Bloodshot Salvation will commence in issue #6 and act as a jumping on point for readers. Written by Jeff Lemire and illustrated by Renato Guedes, the series follows supersoldier Ray Garrison as his attempt to live a quiet life is ripped away and, in "The Book of the Dead", he finds that he must "barter for life with the ruler of the land of the dead".
On February 14th, we'll be journeying into the Deadside. That's been teased before as a destination for the series, but we didn't yet realize how the various plotlines worked together to bring Bloodshot to the edge of the abyss.
Basically, nanite technology has infected his infant daughter's body and they threaten to destroy her. Garrison finds himself in a situation where he must bargain for his daughter's life. We're going to see both Shadowman and Dr. Mirage in this storyline as Bloodshot makes the journey to the other side.
Described as "Ray Garrison's long walk into darkness", this is an intense arc and the first issue will feature covers by Kenneth Rocafort (The Ultimates), Renato Guedes (X-O MANOWAR), John Bivens (Spread), David Lafuente (Ultimate Spider-Man), and Jim Mahfood (Grrl Scouts).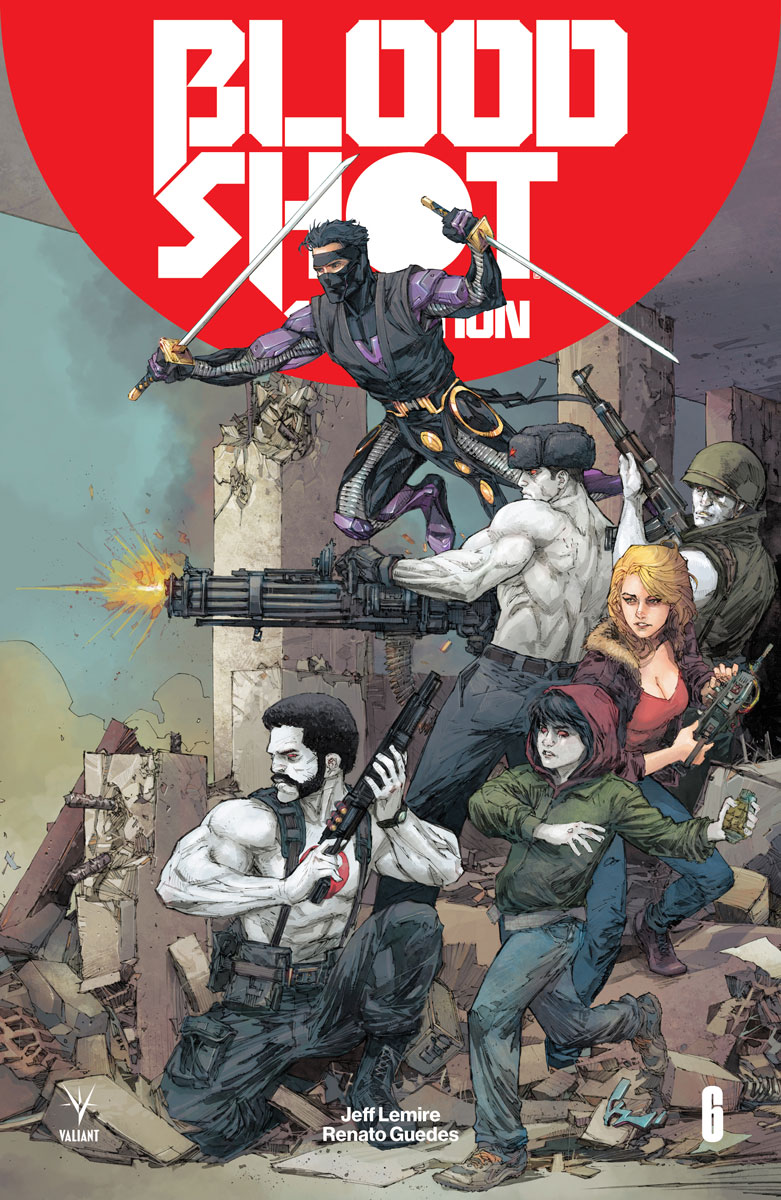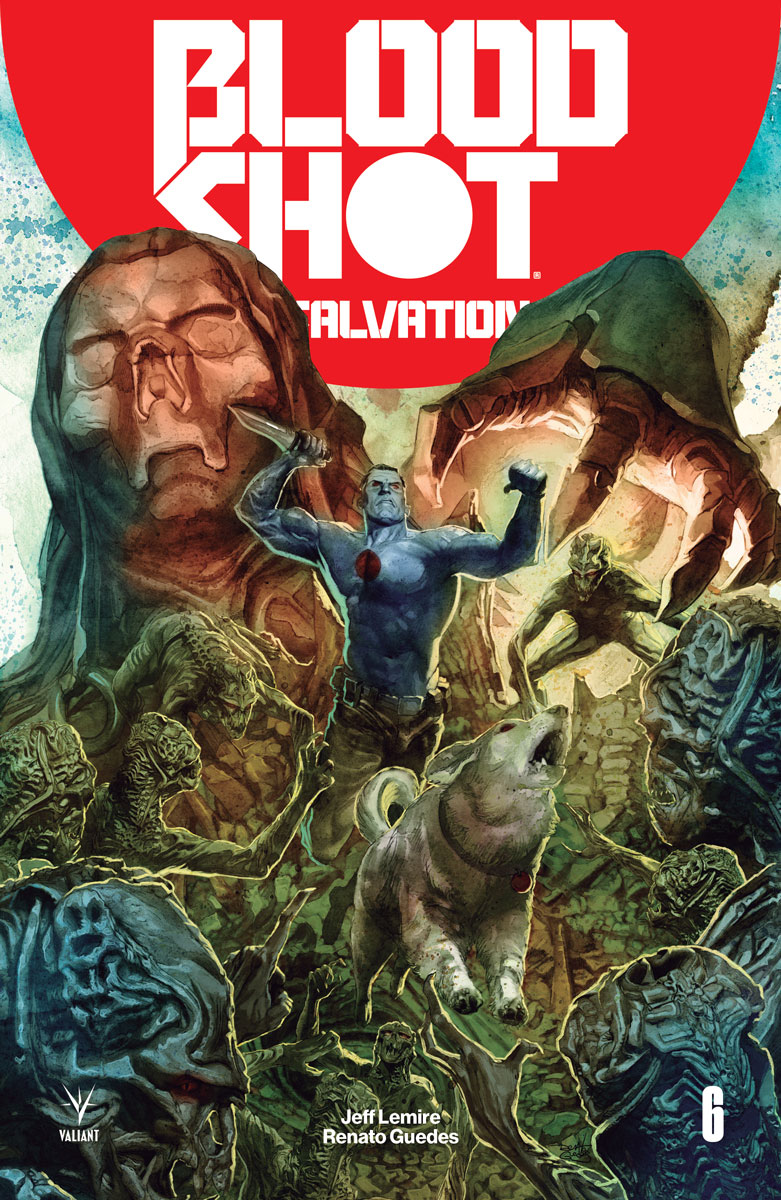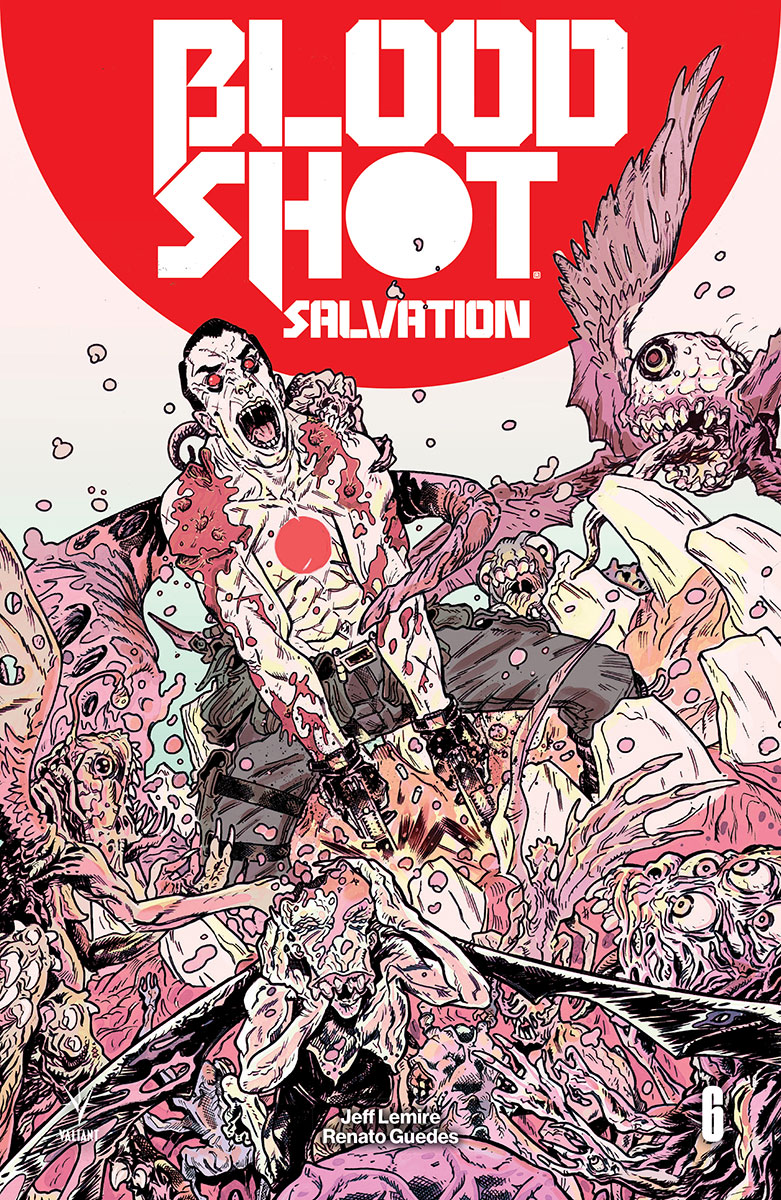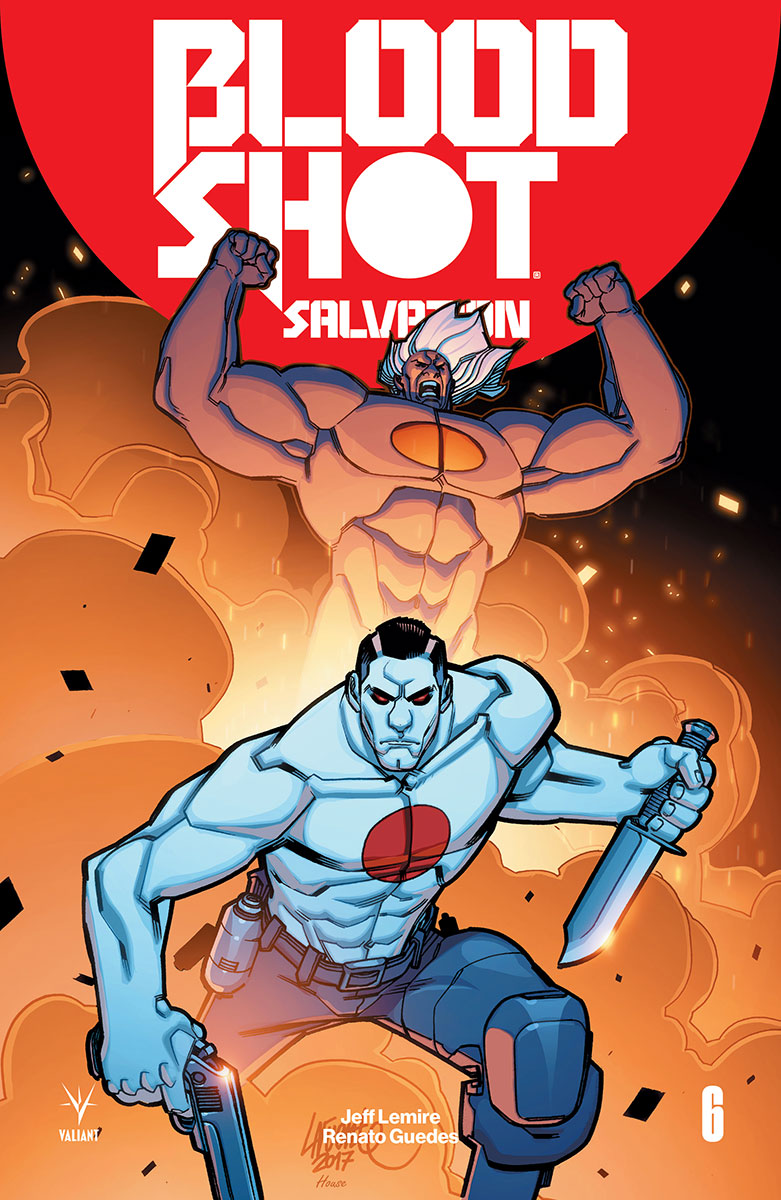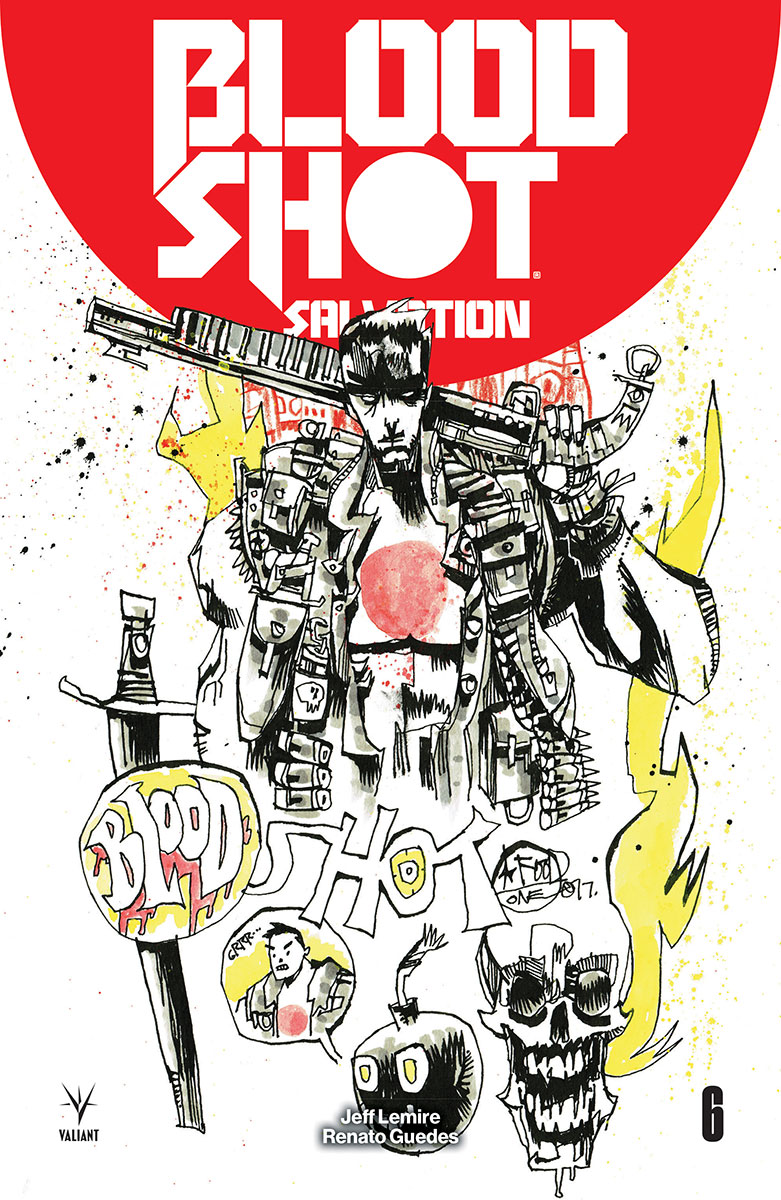 BLOODSHOT SALVATION #6 (NEW ARC! "THE BOOK OF THE DEAD" – PART ONE)
Written by JEFF LEMIRE
Art by RENATO GUEDES
Cover A (Standard) by KENNETH ROCAFORT
Cover B (Deadside) by RENATO GUEDES
Cover C (Battle Damaged) by JOHN BIVENS
Interlocking Variant by DAVID LAFUENTE
Bloodshot Icon Variant by JIM MAHFOOD
$3.99 | 32 pgs. | T+ | On Sale FEBRUARY 14th