Stabbed In The Back – Supernatural Murder Mystery Spectacle From Oni Press
by Hannah Means Shannon
Megan Rose Gedris' series Spectacle at Oni Press reached its second issue this week, bringing the lightly macabre teem mystery further into the spooky.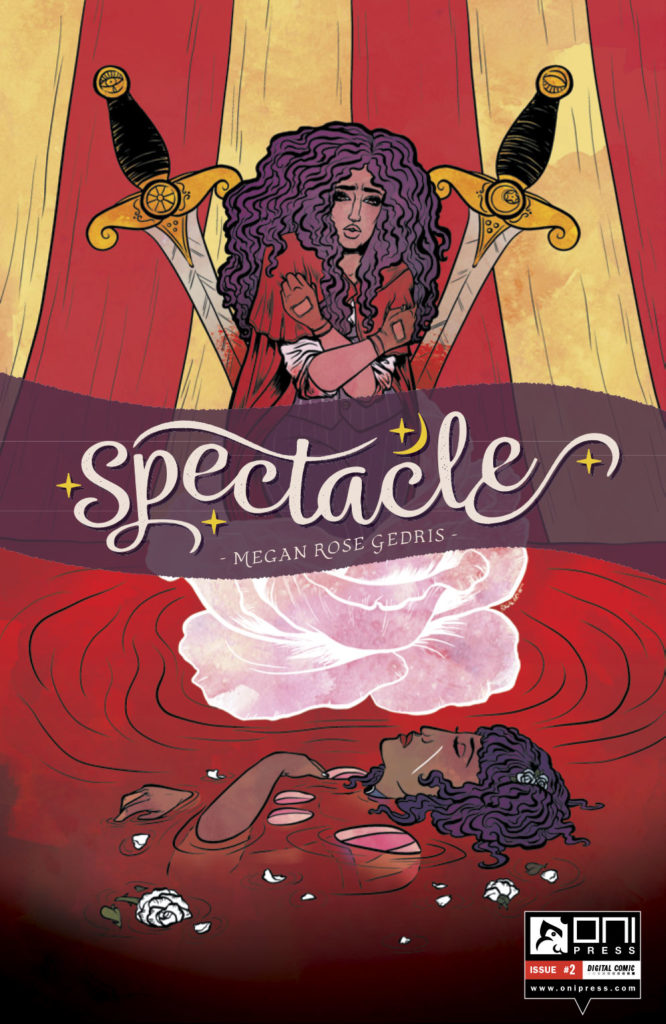 In the second issue, Kat is dead, but her ghost is still present. Attending her own funeral in that form, she observes her living sister Anna trying to find Kat's killer among a welter of circus performers. Maybe it's time for supernatural occurrences to start breaking out at the circus to get her on the right track.
Written and illustrated by Gedris, Spectacle is an intriguing new series that you can easily catch up on and follow. It's being published digitally and being collected in a big trade edition in May 2018. It's also a webcomic you can check out right here.
Here's a look at the second issue, which arrived digitally on Wednesday, November 8th, 2017: