Rashomon: Victor Santos' Martial Arts Mystery
by Tito W. James
After Victor Santos gave his interview regarding Roshomon my curiosity was piques and I bought the graphic novel published by Dark Horse.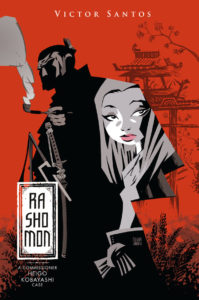 Santos' vision of Rashomon delivers–with its engaging and enigmatic characters as well as his creative use of paneling. Santos proves why comics might be the best medium for mystery stories. Clues are hidden within large pages and then framed by small inset panels.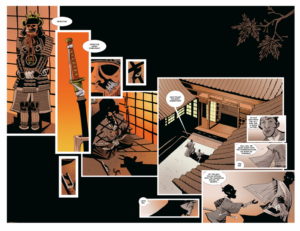 Those familiar with Japanese history will get excited by the appearance of some legendary figures. Rashomon is a serious mystery story but Santos still embraces the intrinsic fun of the ancient setting.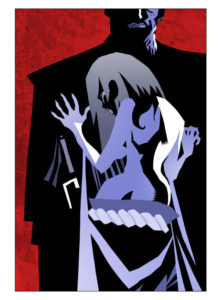 The story is more cerebral than action-oriented. The fights that occur are more theatrical and based on expressing a character's emotional state rather than marveling at complex fight choreography.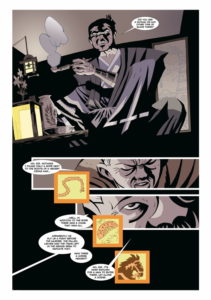 After reading the full graphic novel, I'm still not sure if I've solved the mystery. It's a story that requires rereading to fully understand—and that's part of the fun.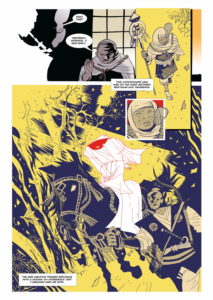 The premise of a samurai detective is like mixing chocolate with peanut butter–it's always going to be good and Rashomon is definitely worth a read.