Hearthstone's Kobolds & Catacombs Reveals New Cards
by Christine Marie Attardo
With the release date of Hearthstone's latest expansion being slated for the first week of December, the internet has been buzzing with details of the Kobolds & Catacombs new cards. For those of you who don't know, the expansion takes place in a dungeon type setting filled with gold and treasure! Take a look at the trailer…
Pretty cool, huh? Now it's time to save up your gold because, as always, Blizzard is offering 50 packs for $49.99. The thing to make sure you know about this new expansion is "Recruit" cards will be added. Metabomb had a great description of what that means:
Recruit is the new keyword. Recruit cards immediately summon a minion from your deck and put them into play. Some minions are randomly chosen, others have specific requirements/categories. The first, basic edition of our Recruit guide is live now, and we'll be piling all the latest information into that page as it's confirmed at BlizzCon.
So now let's move onto the new cards! Here are a few:
Personally, I am most excited about this card: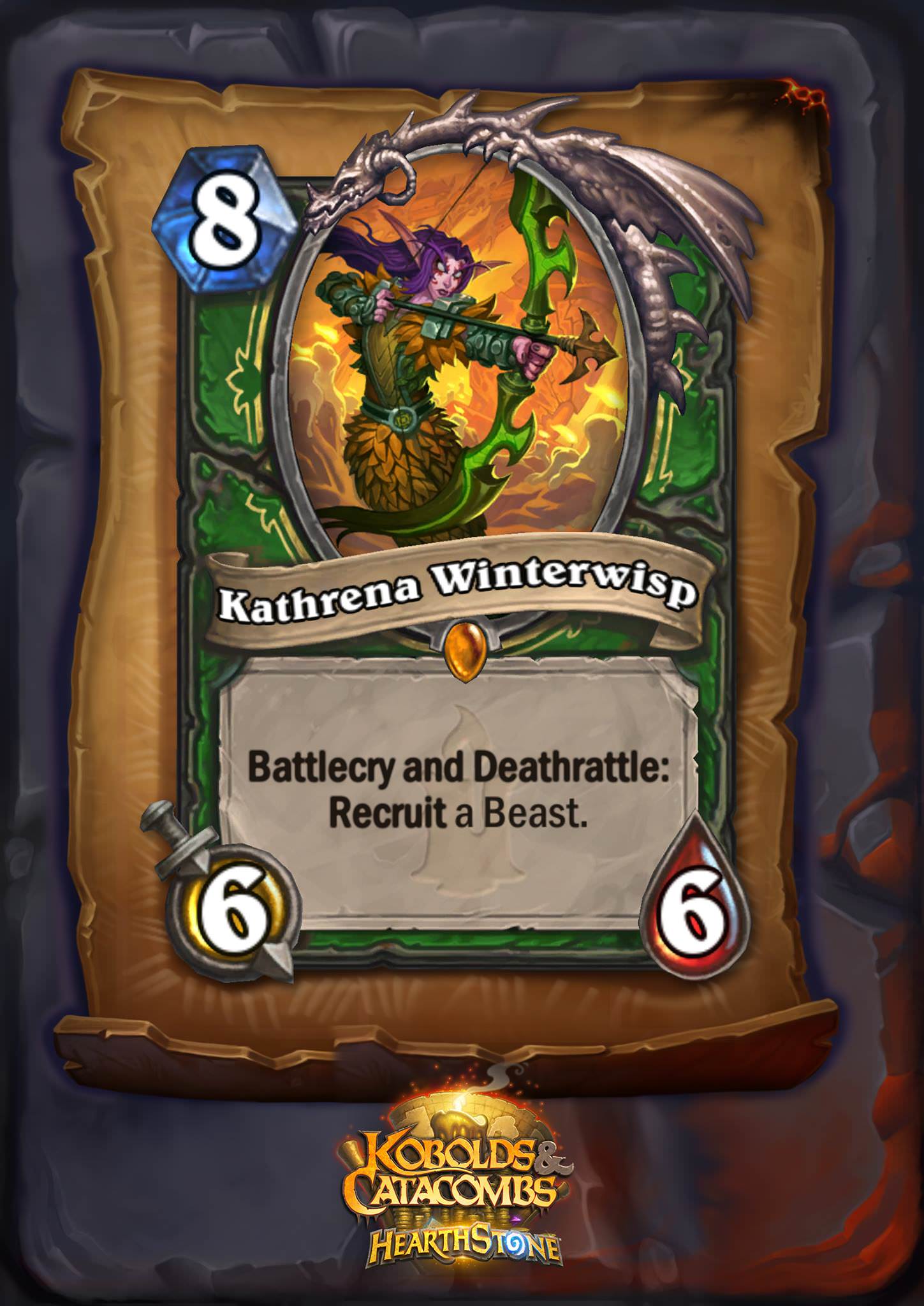 It's a Hunter class card and well, as you can see, it's awesome. The fact that you get to recruit a beast twice with one card and still have a six attack, six health on the board is enough to make it incredibly valuable. What do you think? What's your favorite card? The rumor is we only have to wait until December 7th for Kobolds & Catacombs to release!