Investigating A Murder In Harlem – A First Look At Incognegro: Renaissance From Berger Books
by Hannah Means Shannon
Earlier this week, we got a close look at Berger Books title Mata Hari, with new series arriving from Karen Berger's imprint at Dark Horse throughout the winter months. Now the publisher has also released a first look at the art on Incognegro: Renaissance by Mat Johnson (Loving Day, Pym) and veteran artist Warren Pleece(The Invisibles, Life Sucks)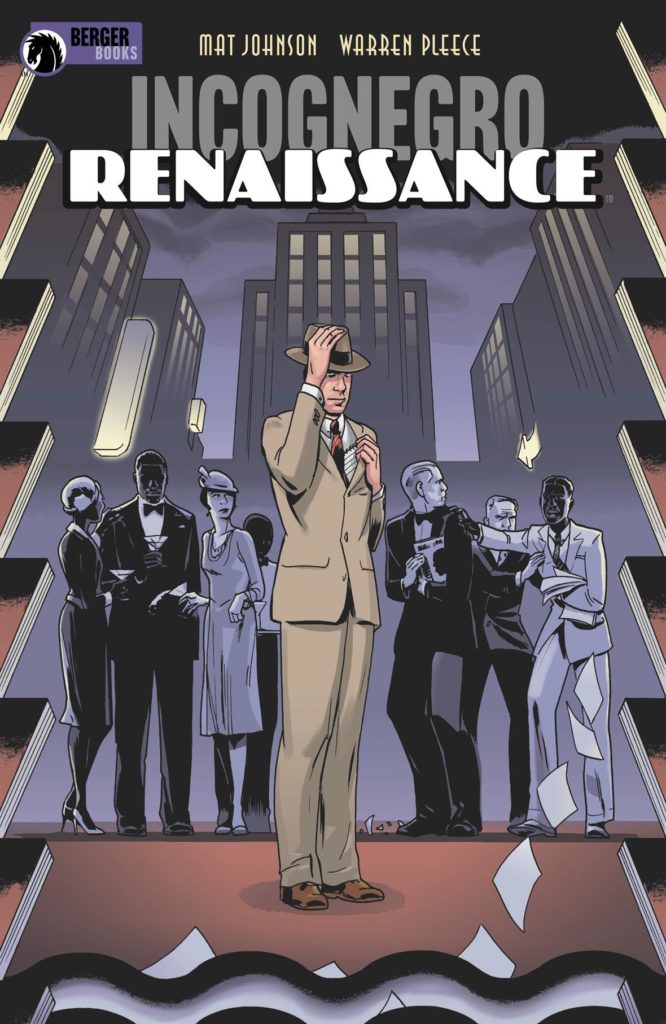 This new series is a companion and prequel to the tenth-anniversary edition of the 2008 Vertigo graphic novel, Incognegro: A Graphic Mystery also being released by Dark Horse.
Incognegro: Renaissance follows cub reporter Zane Pinchback through the "glittering nightlife" of the Harlem Renaissance as he goes undercover, passing as white, for the first time in order to search for the truth. Since no one else will investigate the murder of a black writer at a "scandalous" interracial party in 1920's New York. He's armed only with a manuscript as a clue and a beautiful, mysterious woman as a witness, but the hunt is on.
Here's our first look at the new series: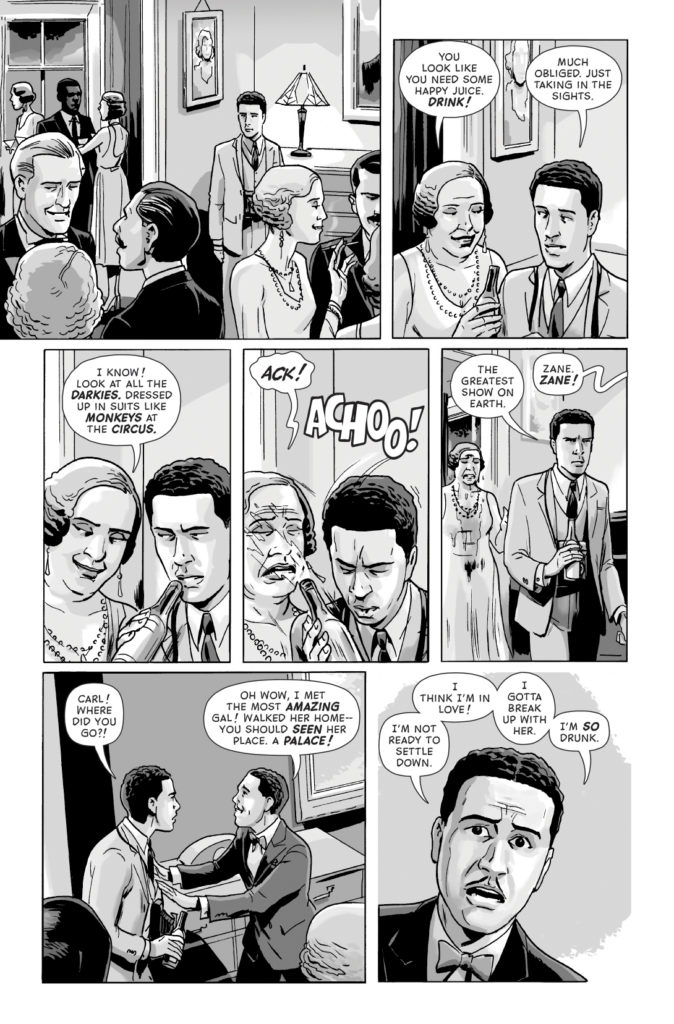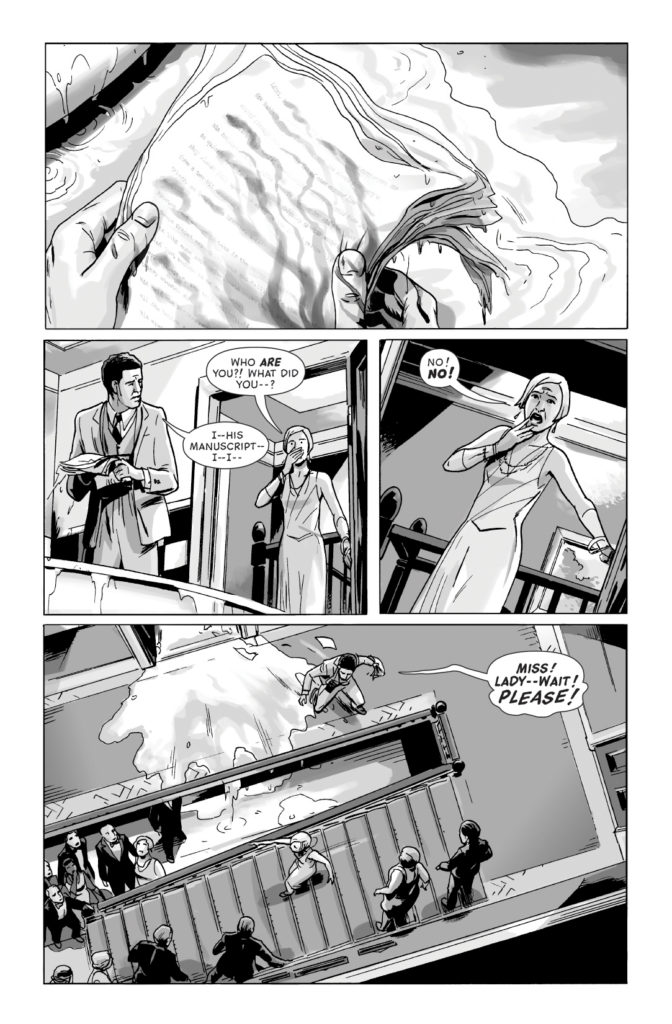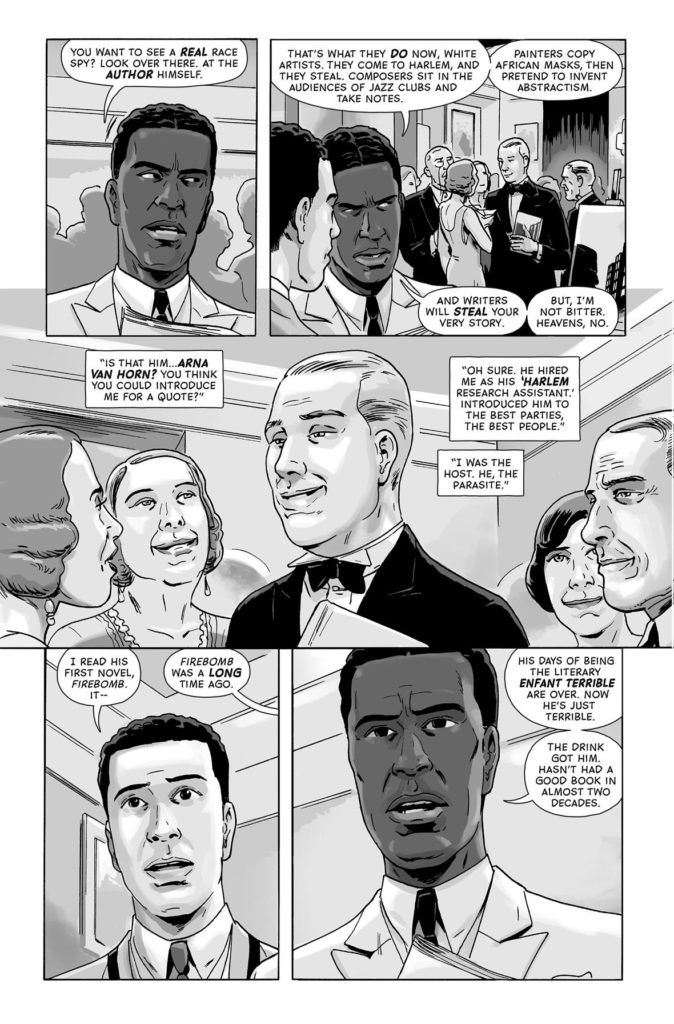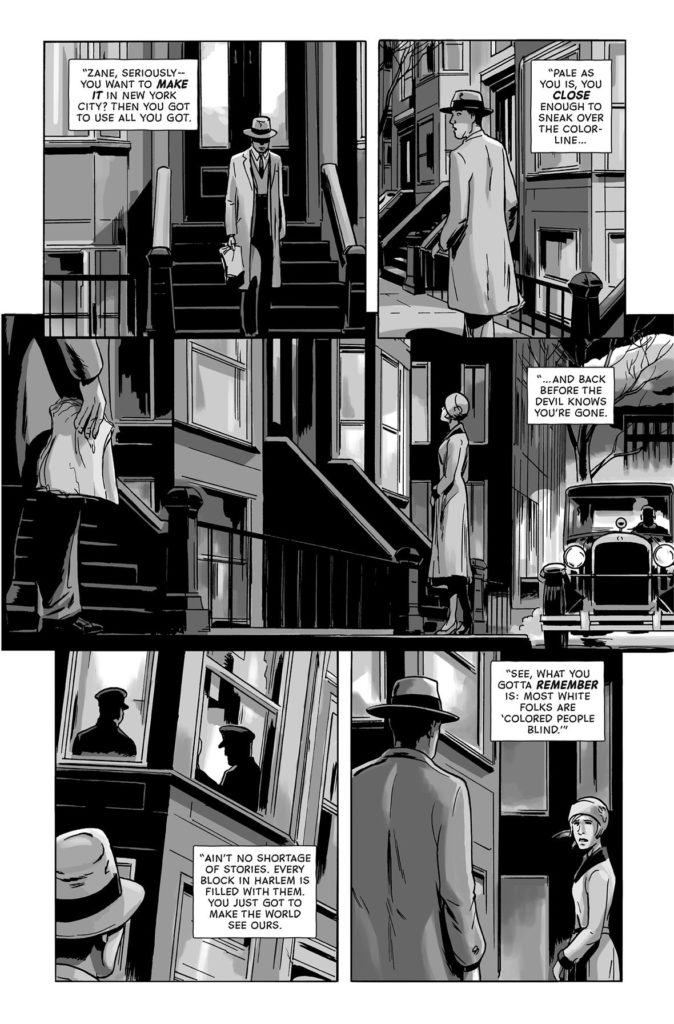 The tenth-anniversary edition of Incognegro: A Graphic Mystery finds Zane Pinchback going "incognegro" to investigate the arrest of his own brother who is charged with the brutal murder of a white woman in Mississippi. With a lynch mob already swarming, Zane must stay "incognegro" long enough to uncover the truth behind the murder in order to save his brother—and himself.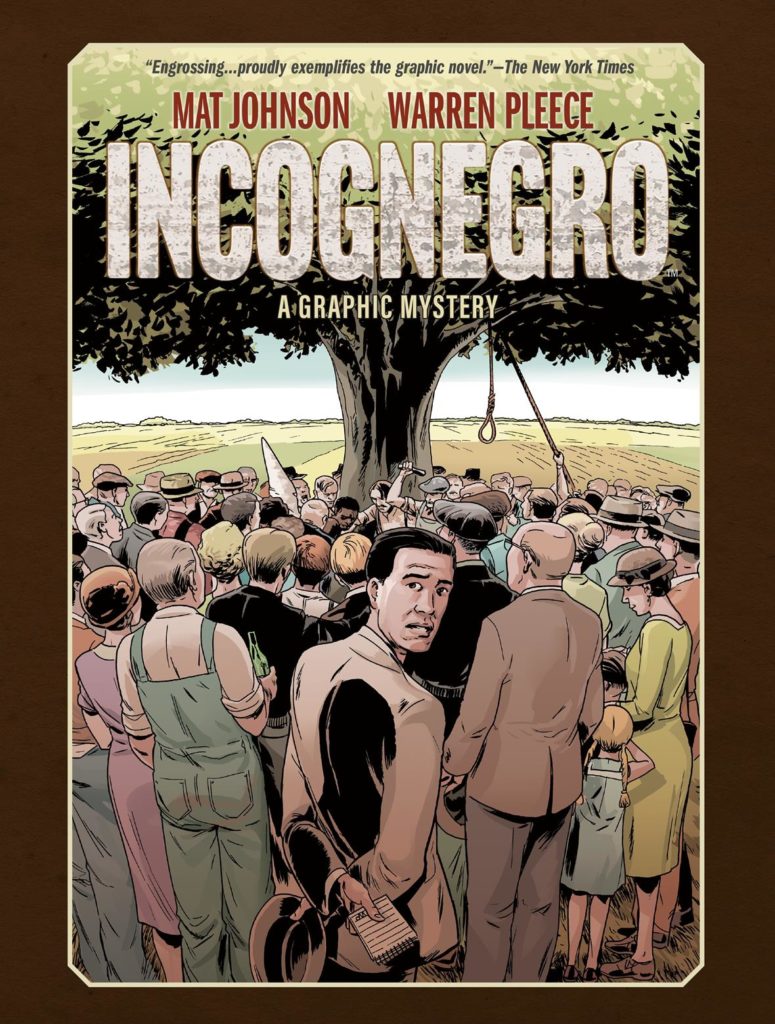 This new edition of the graphic novel features "enhanced toned art", and an afterword by Mat Johnson, as well as character sketches, according to Dark Horse.
The first issue of Incognegro: Renaissance goes on sale February 07, 2018 and is available for preorder at your local comic shop.
Incognegro: A Graphic Mystery goes on sale February 06, 2018 and retails for $19.99.
Incognegro: A Graphic Mystery is available for preorder on Amazon, Barnes & Noble, TFAW, and at your local comic shop.