Her Universe Goes Star Wars For The Holidays With Han & Leia Pin And Porg, Porg, Porg
by Hannah Means Shannon
Her Universe have unveiled some new styles for the season and let slip that their commemorative holiday pin this year will be Star Wars themed, featuring Han and Leia.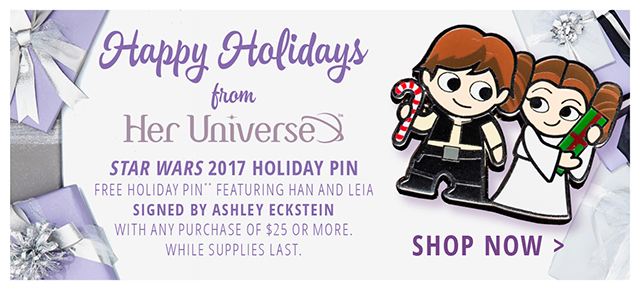 But the new lineup is also so very Star Wars, with styles that feature Porg, Porg, and more Porg, and also some darker themes.
There's Porg: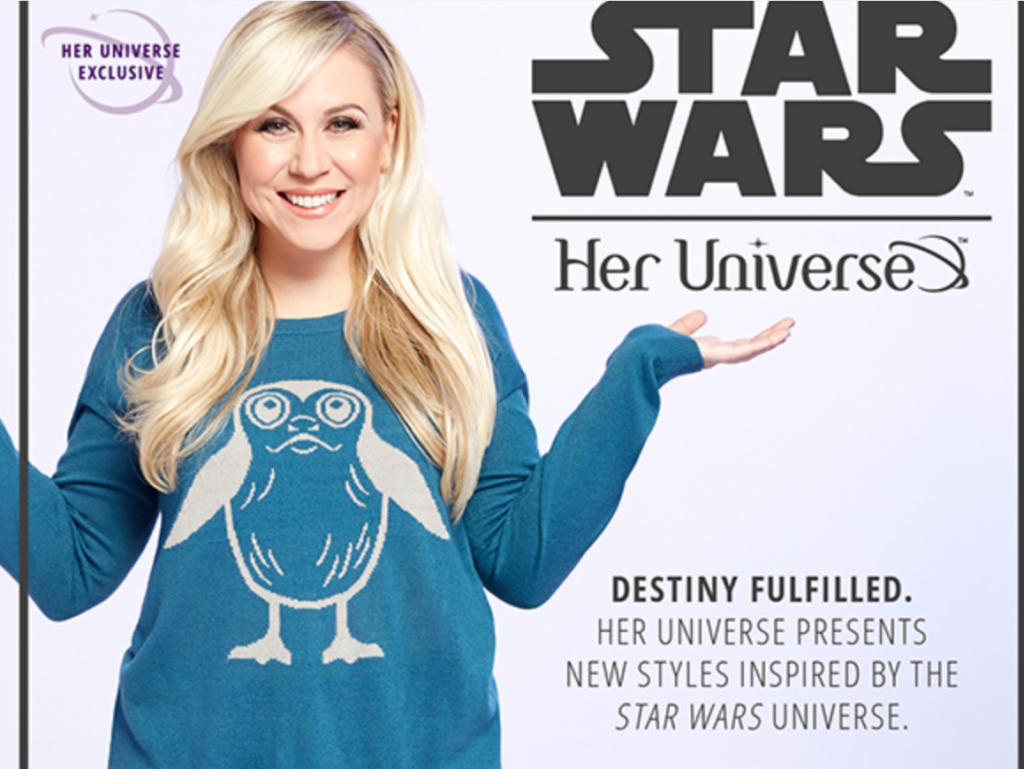 And there's also Porg:
And yet more Porg with Porg: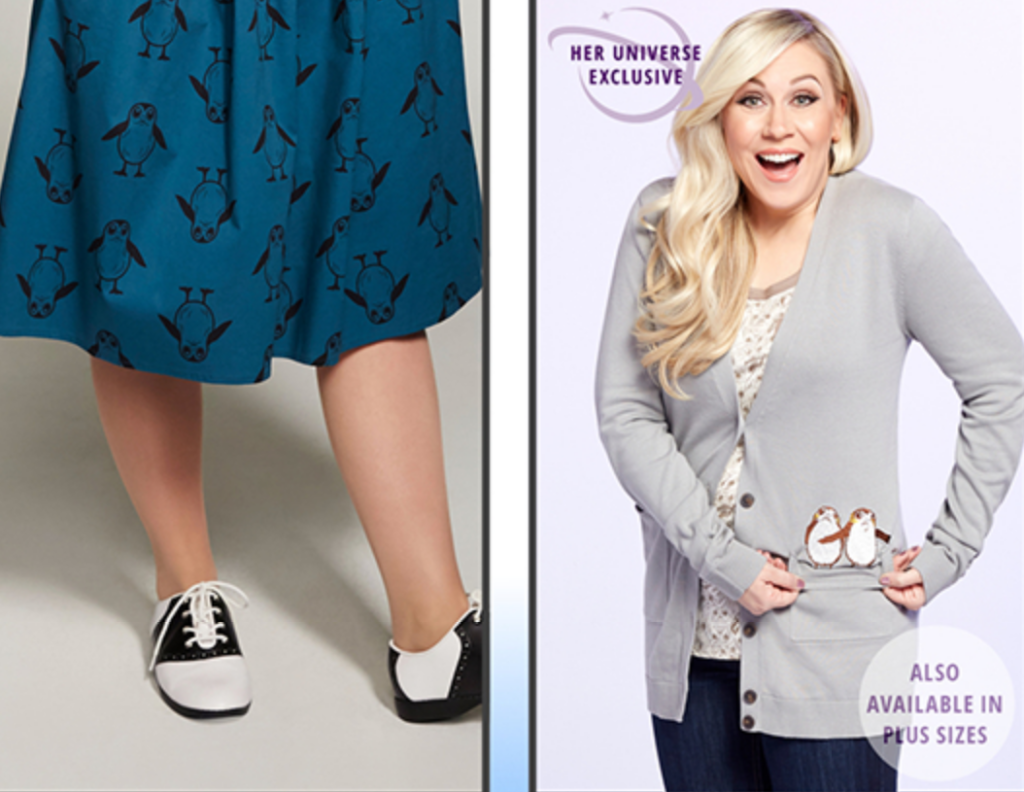 But if this adorable creature does not amuse you, and just makes you crave chicken nuggets, you can go over to the Dark Side, instead: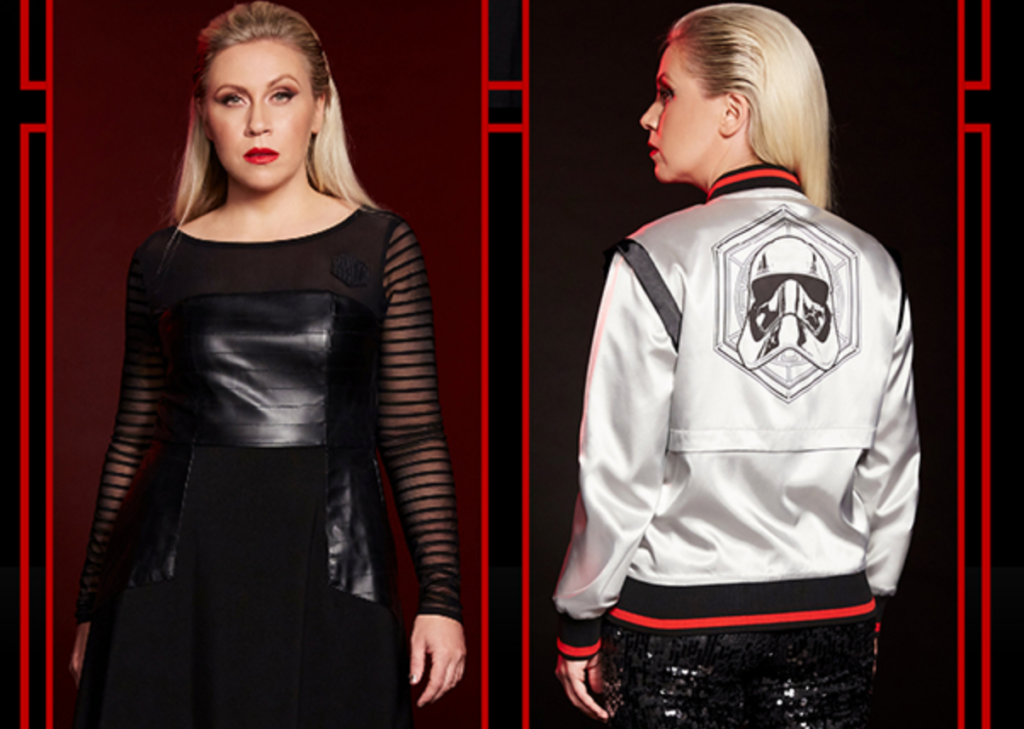 Find more styles at Her Universe.com.