Follow The White Rabbit Into Faith's Winter Wonderland Special #1
by Hannah Means Shannon
Having the character Faith host a Winter Wonderland Special was a stroke of genius from Valiant–she just fits so well with a holiday theme due to her optimism and spirit.
The Special arrives this week on December 6th, and you do not want to miss the one-shot written by the great Marguerite Sauvage (Faith, Shade the Changing Girl), with special guest artists Francis Portela and M.J. Kim.
Covers on the one-shot are by Sauvage, Paulina Ganucheau, Sibylline Meynet, and David Lafuente: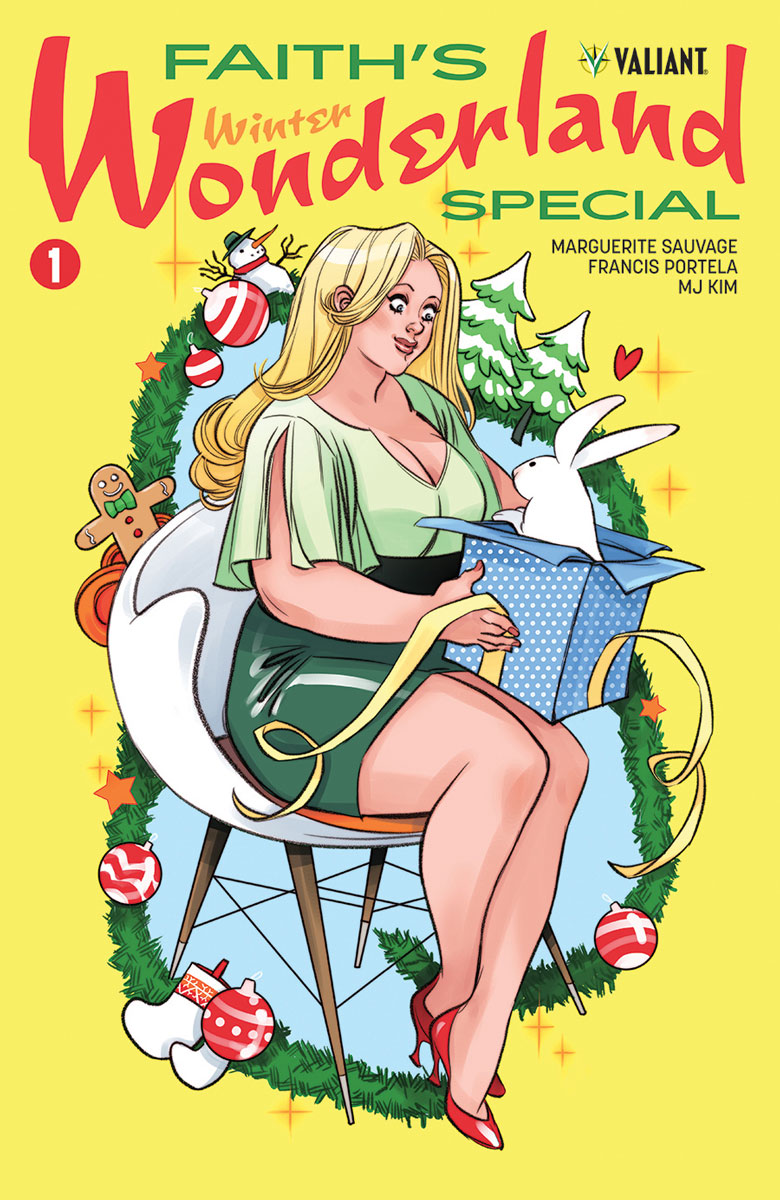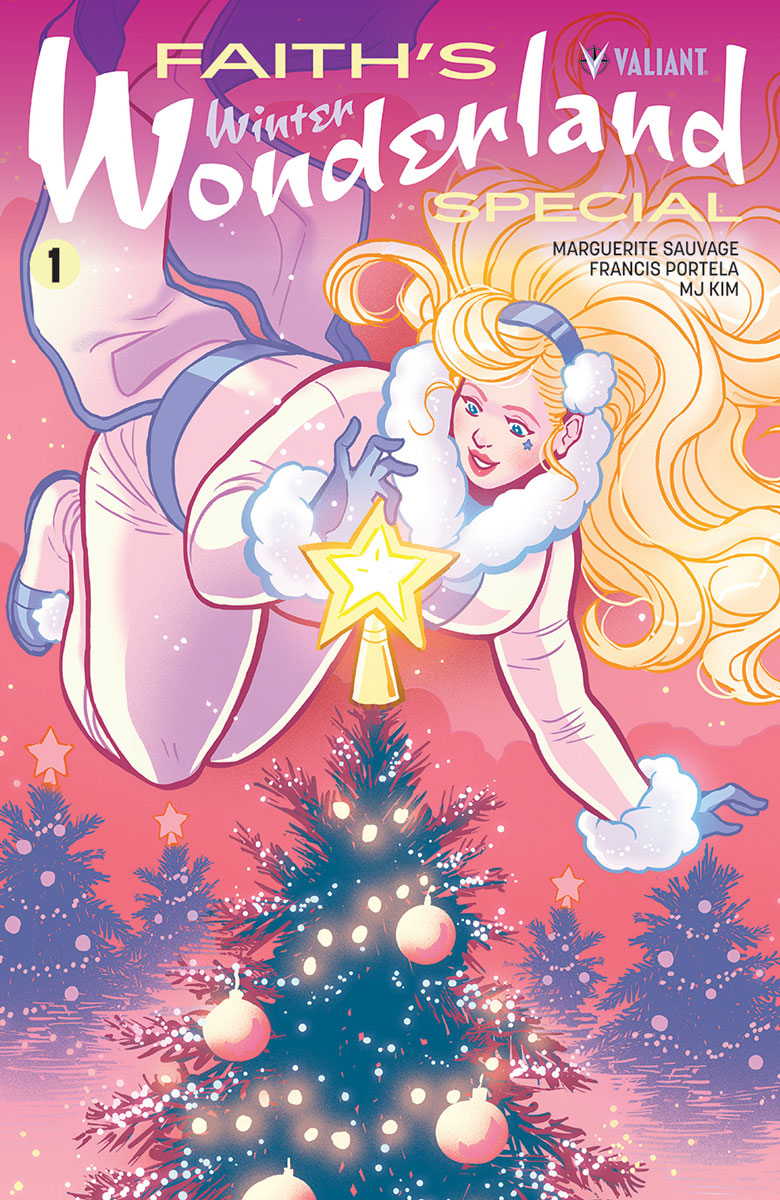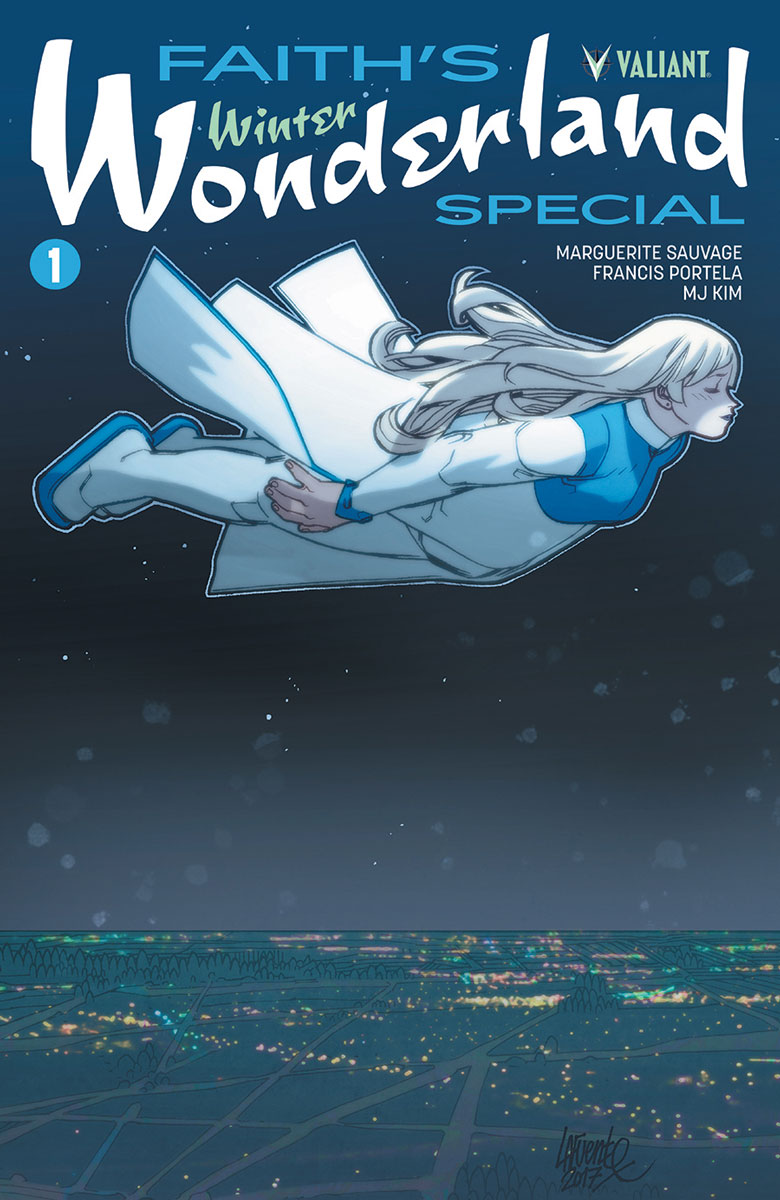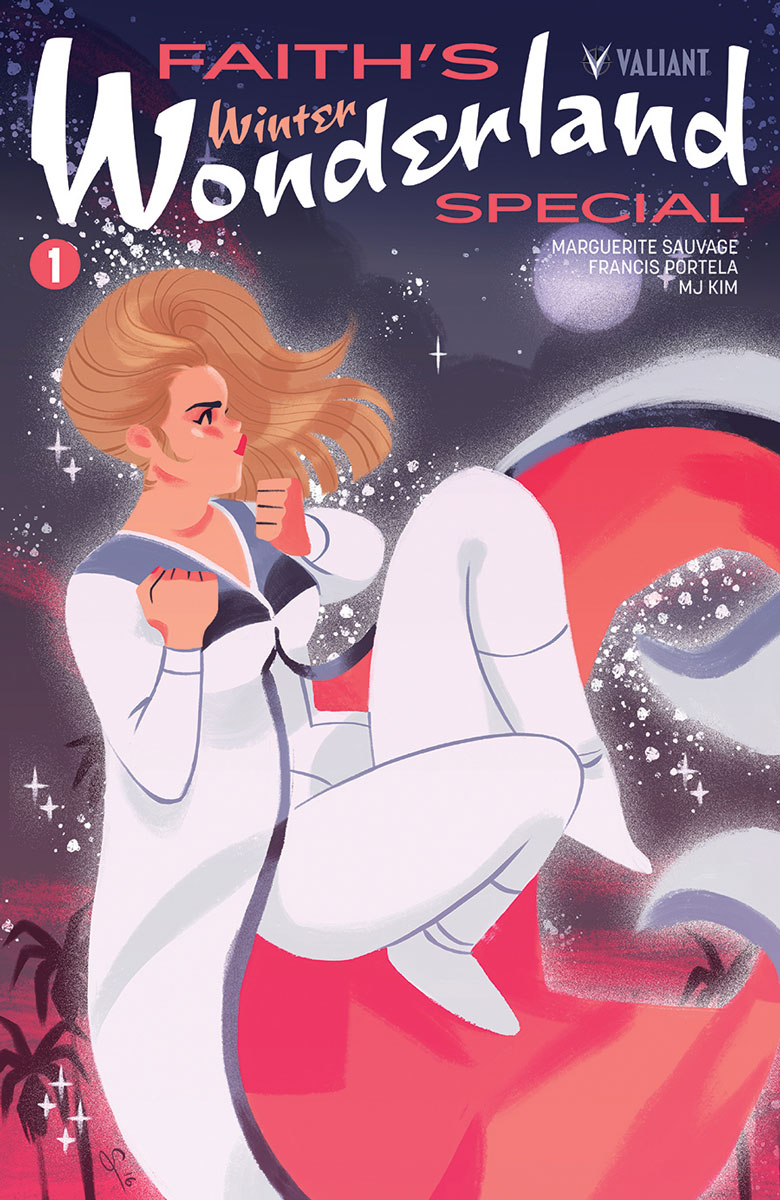 In the Special, Faith Herbert takes a "trip down the rabbit hole" into a special winter wonderland where things seem marvelous, until you look more deeply. With touches of Alice in Wonderland, and plenty of holiday cheer, the story will pit Faith against a world of make-believe that needs her own special blend of heroism.
Here's a peek at what's in store for you this week in Faith's Winter Wonderland Special #1: