After Less Than A Month A Big Update Is Coming To Animal Crossing: Pocket Camp
by Christine Marie Attardo
This week it was announced that a big update would be coming to the new Animal Crossing: Pocket Camp mobile game. After less than a month since the game's original release, we are already getting a ton of new content. Last week, I shared the holiday update and now it looks like we have even more content to look forward to.
Before I begin, has everyone appreciated the fact that the seasons changed in the mobile game just as they do in the DS version? Yep, it's snowing. On to the update news…To start, it looks like a familiar character will be returning according to their Twitter post. Could it be Rover?
Things get even better with the details revealed about crafting clothes!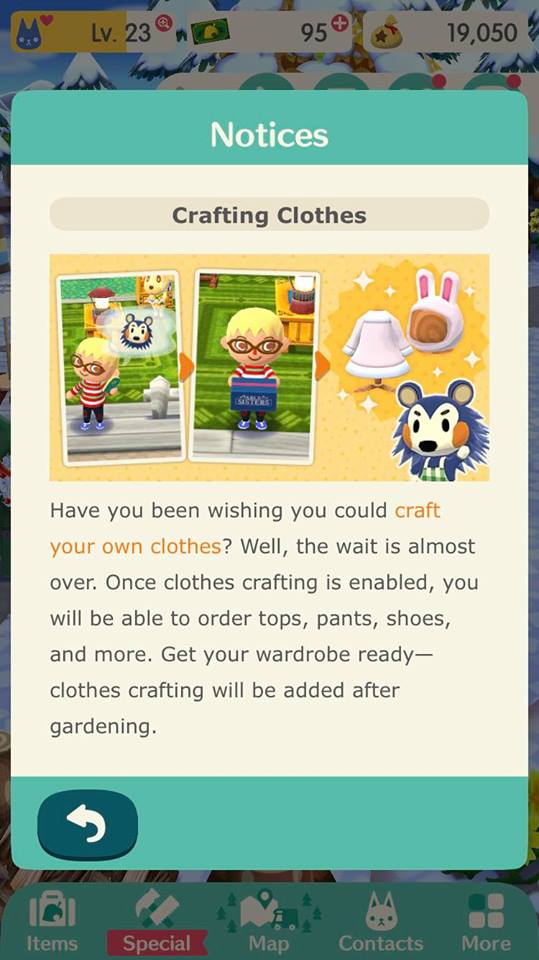 I didn't expect to miss that feature, but I actually do. It was always a fun little thing to do to make your character super unique. Hence why I had my character dressed in Belle from Beauty and the Beast's blue and white dress. Moving on to the next exciting bit of news…Gardening!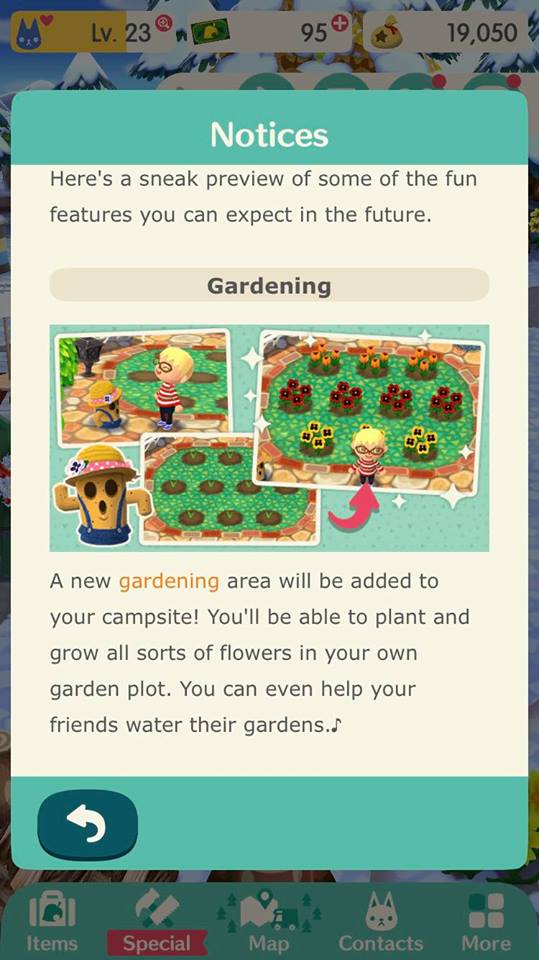 Yes! How fun is this? I'm hoping a ton. I'm wondering if you'll be able to plant the flowers you grow on your camp site or if it will have some kind of other benefit attached. Perhaps, characters will want particular flowers grown for them?
All in all, I am feeling more and more proud of what this game is becoming. There is so much to offer and I still haven't spent a single penny on it. What do you think so far? Have you found yourself purchasing tons of leaf tickets to have quicker results or are you enjoying the pace of it all?
Mark your calendar for the January update of Animal Crossing: Pocket Camp. It looks like it's going to be a whole lot of fun.