First Look At Prism Stalker: A Bio-Punk Series From Sloane Leong And Image Comics
by Oliver MacNamee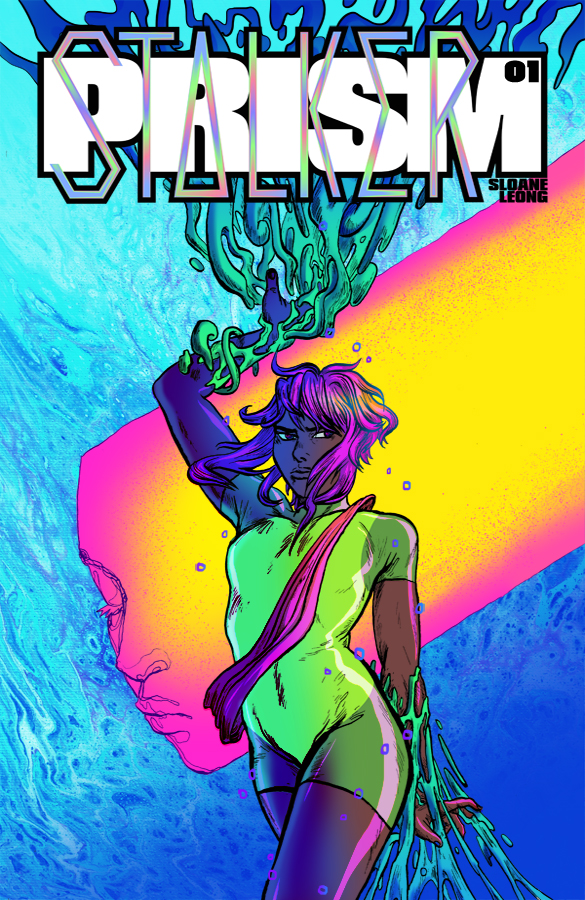 This is an interesting one. Writer/artist, Sloane Leong (From Under Mountains) wants to make comics that are:
…challenging the dominant paradigms and cultural hierarchies, letting differing visions of the future clash and play, creating endless potential, and threading the past into the present and future: a quantum indigenous futurism. Prism Stalker is a story that I've carried close to my heart for a long time. It's changed over time, as I have, and has become something that's given back to me, nurtured, surprised, and challenged me in different forms.
Here's the lowdown:
The eye of opportunity is closing.
Vep is a young refugee, raised away from her devastated home planet as an indentured citizen in a foreign colony. She works tirelessly for her insectoid hosts, but there is no exit in sight in this viscous, dripping citynest. Her duty is to her family and her siblings, but what more can she do for them here? The answer appears faster than she is ready for.
And, here's your first look at the book ahead of its March 2018 debut. See what you think.