"We Share A Common Language" – A Grumpy Cat And Garfield Collection For The Holidays
by Hannah Means Shannon
What the world needs now is a Grumpy Cat and Garfield collection. Or maybe for Christmas? It does make a perfect holiday gift due to its lighter subject matter and wide appeal, bringing together all cat lovers and fans of Grumpy Cat and Garfield. The collection is a result of a collaboration between Boom! Studios and Dynamite.
But the biggest sell is the great writing by Mark Evanier and winning artwork by Steve Uy.
In the showdown between grumpiness and sarcasm, who will win? The reader, of course.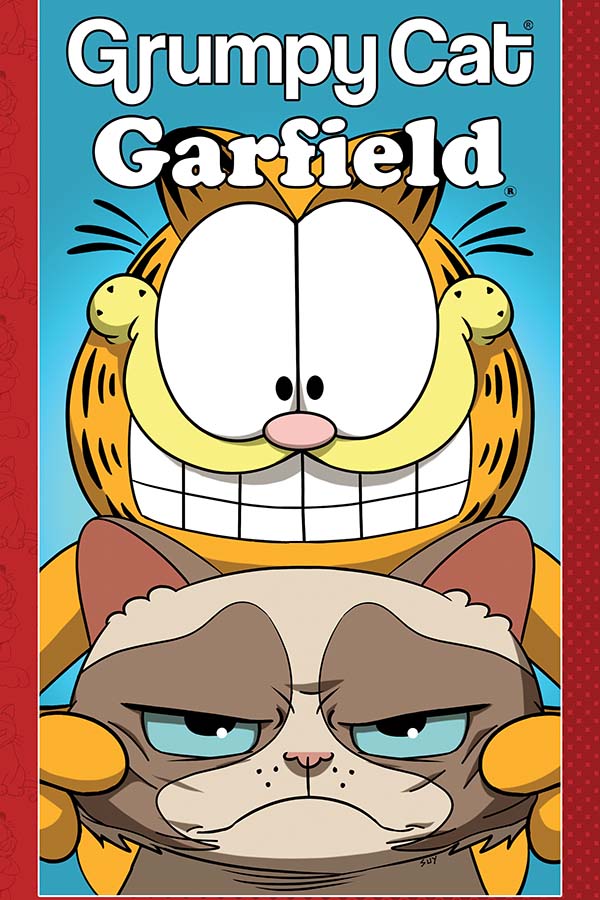 Here's a massive preview of the interiors on the cat-tastic collection, which arrived in comic shops this week on December 13th, 2017: