UNBOXING Marvel Collector Corps: Hulk – Smashing!
by Hannah Means Shannon
One of the reasons that the Hulk wasn't all that represented in the previous Marvel Collector Corps box featuring Thor: Ragnarok was because the big green guy–or in this case, the big gray guy–was about to get his own box!
See what this Hulk box had in store to please classic and modern fans: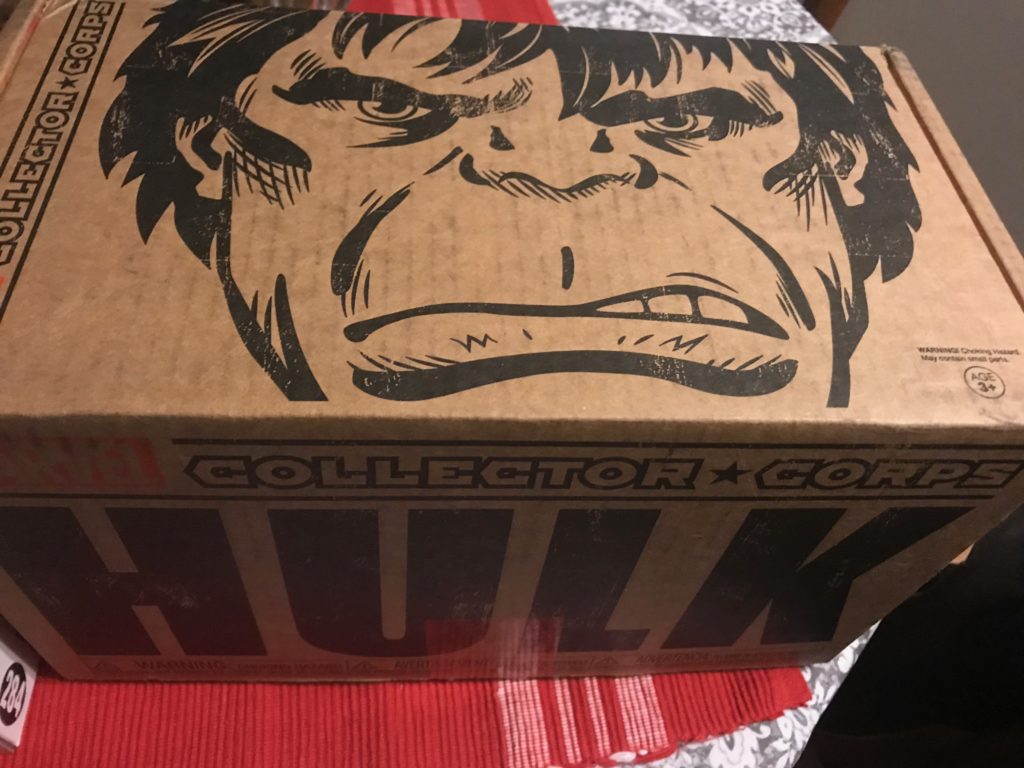 The interior of the box had some awesome artwork–always a nice detail on Collector Corps boxes that I hope always continues.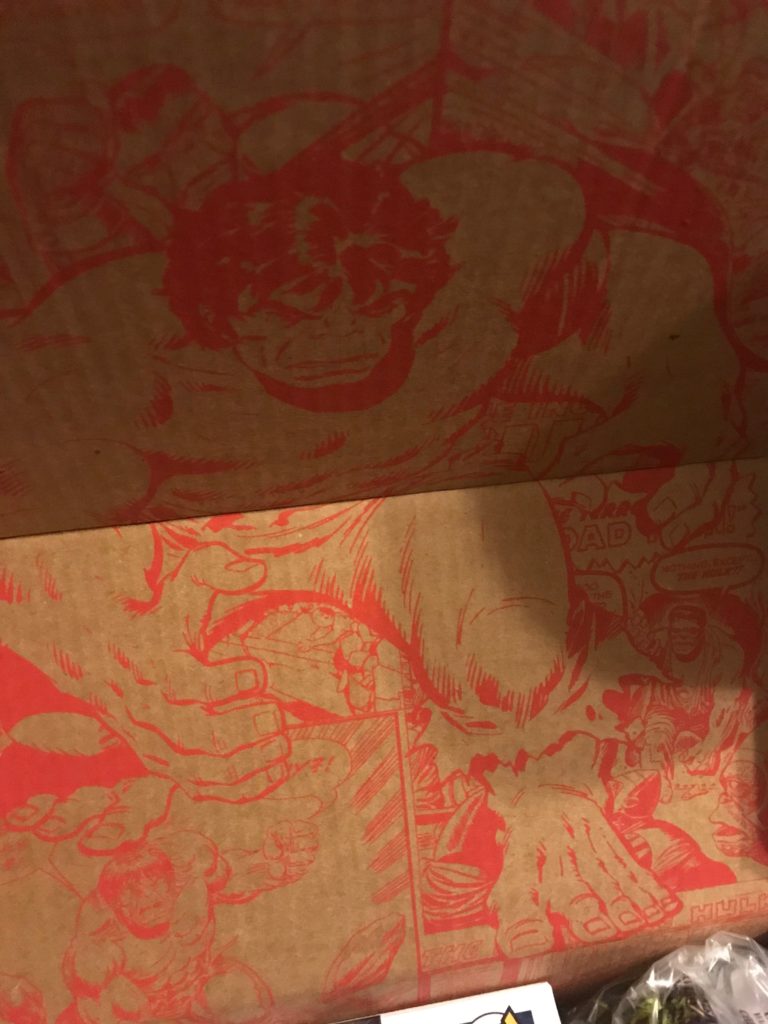 I don't know of anyone who expected quite the magnitude of Hulkage that this box contains. I heard a rumor there might be a gray hulk Funko Pop in this box, but a 6 inch giant gray hulk complete with a normal sized Bruce Banner pop in scale was outstanding.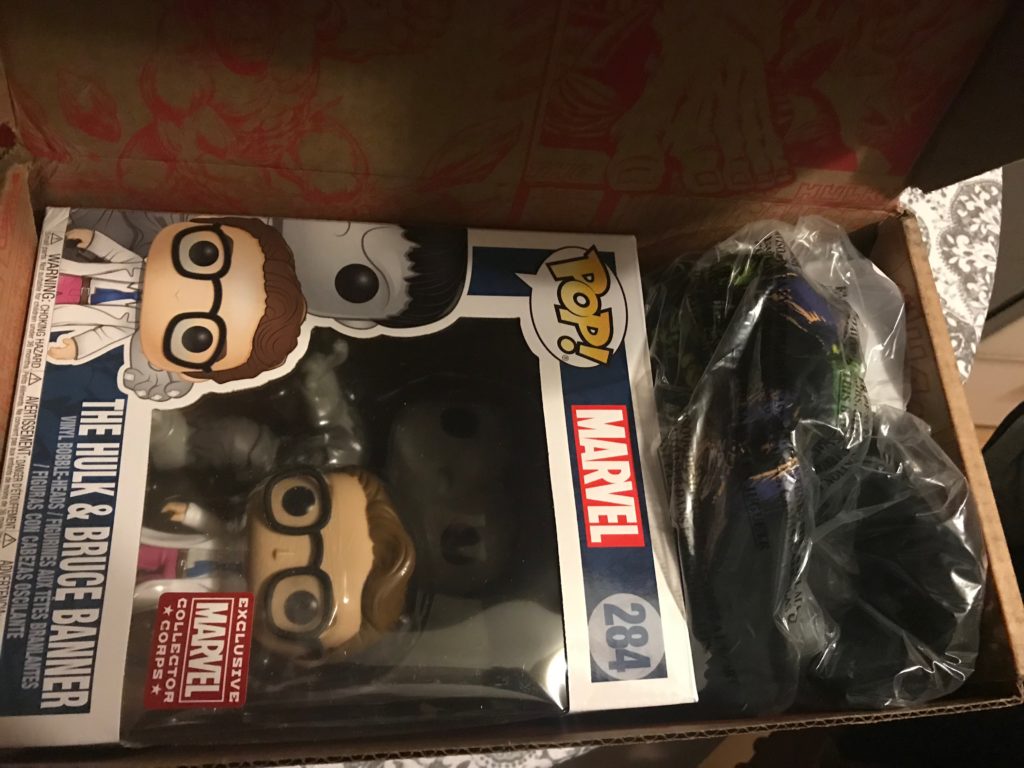 In fact, the exact design for both Pops is based on the cover for Hulk #1. That is beyond awesome to pay tribute to classic comics in this way.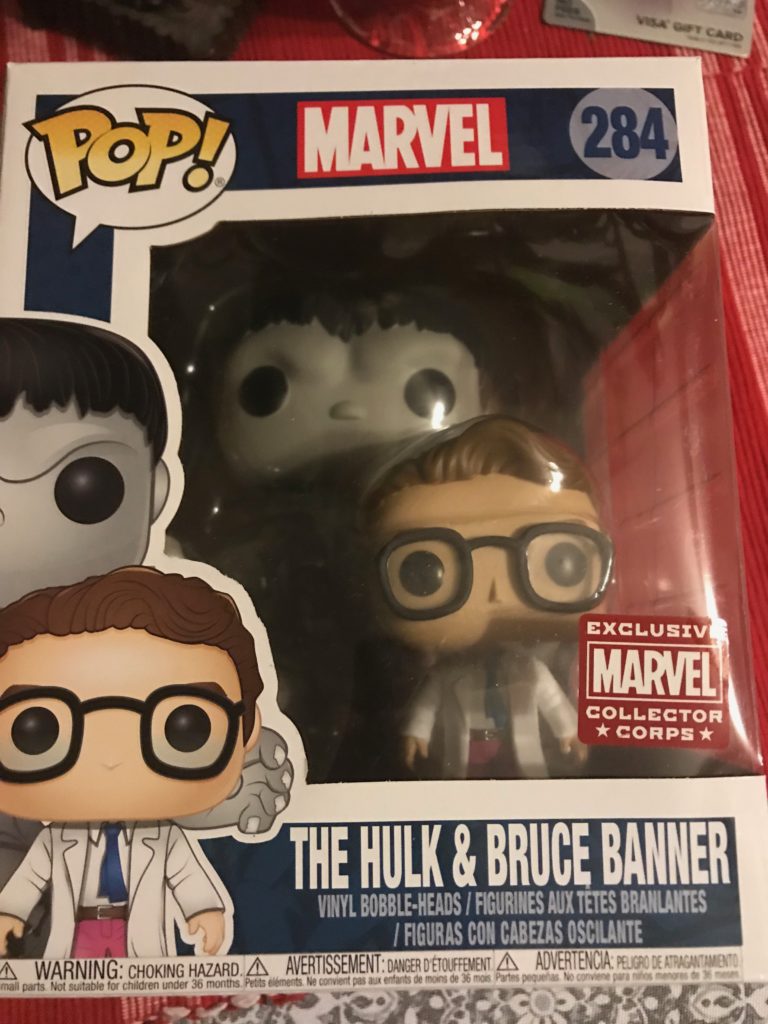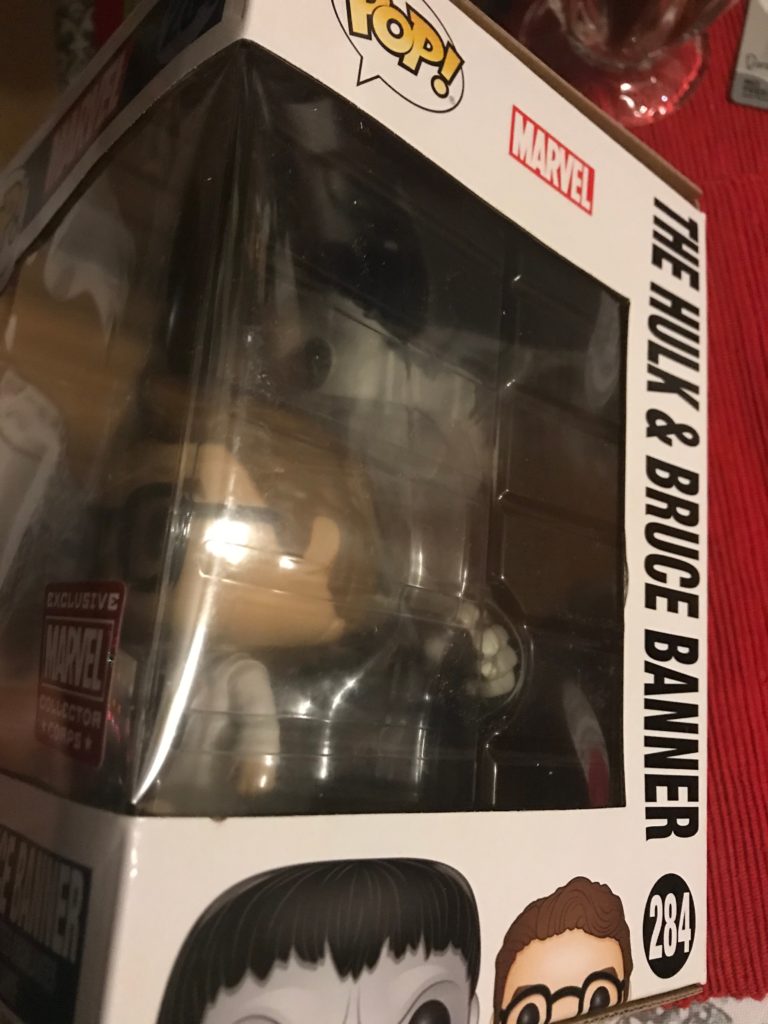 But this whole box is ultra-Hulky so we also get an exclusive stress squeezy version of a Dorbz Hulk.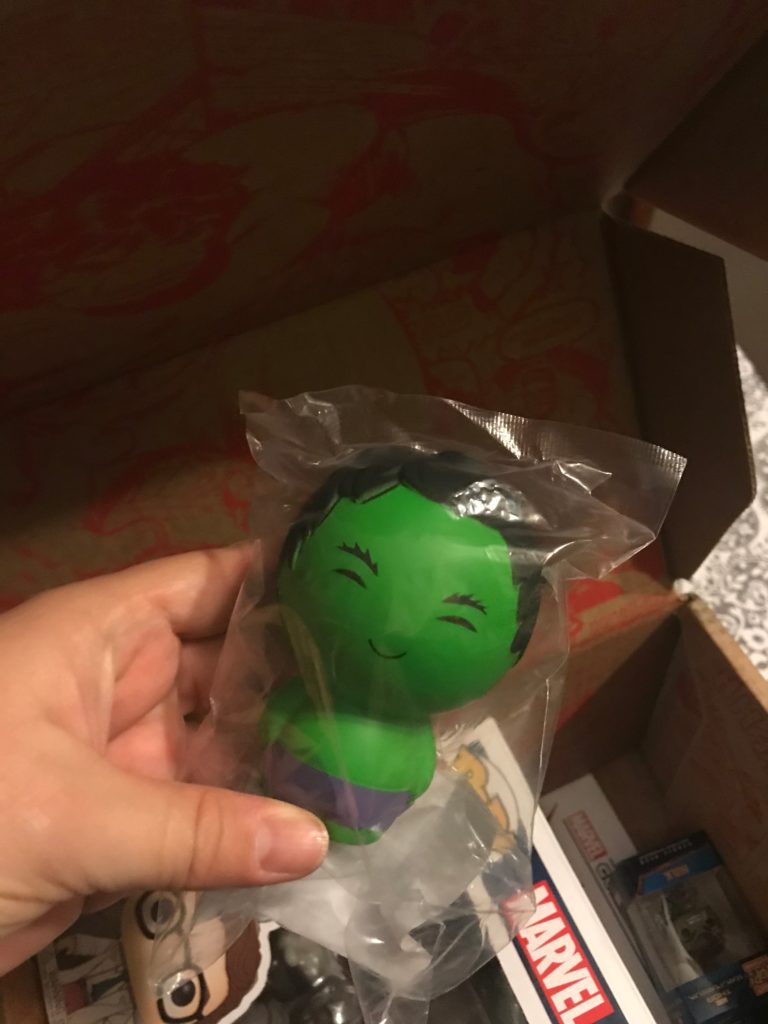 A non-exclusive but still adorable Thor: Ragnarok Hulk keychain of Hulk in armor: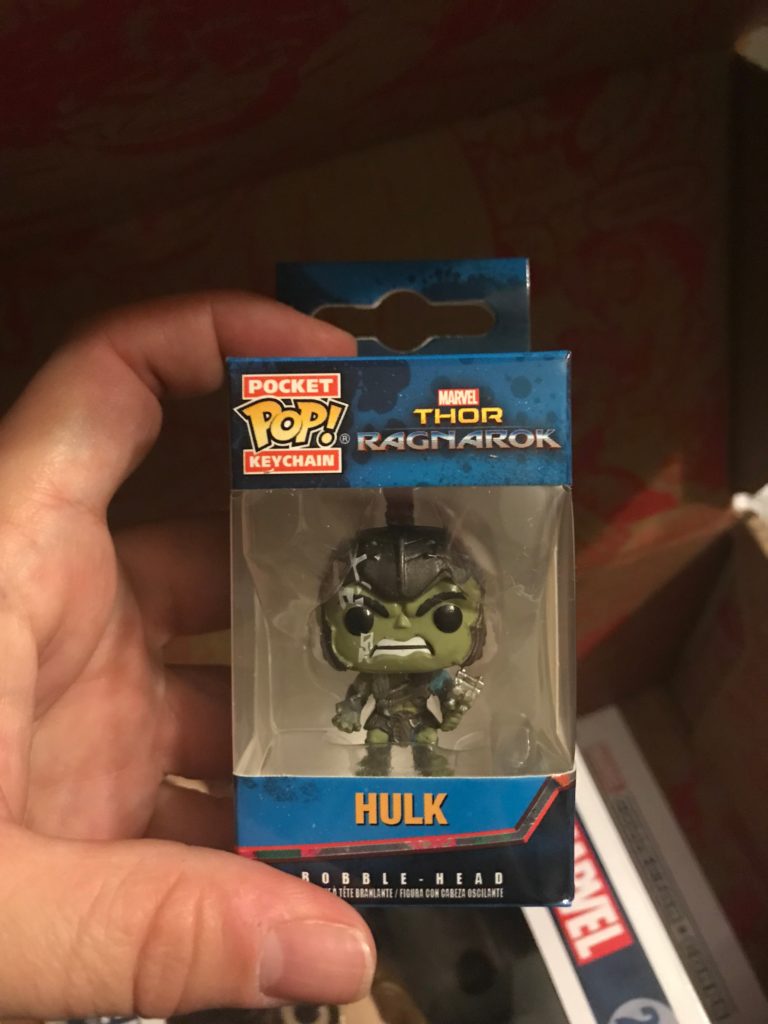 A t-shirt which takes into comics tribute territory again, exploring the many ways of looking at and thinking about the character. This one shows Bruce Banner in the stages of transformation.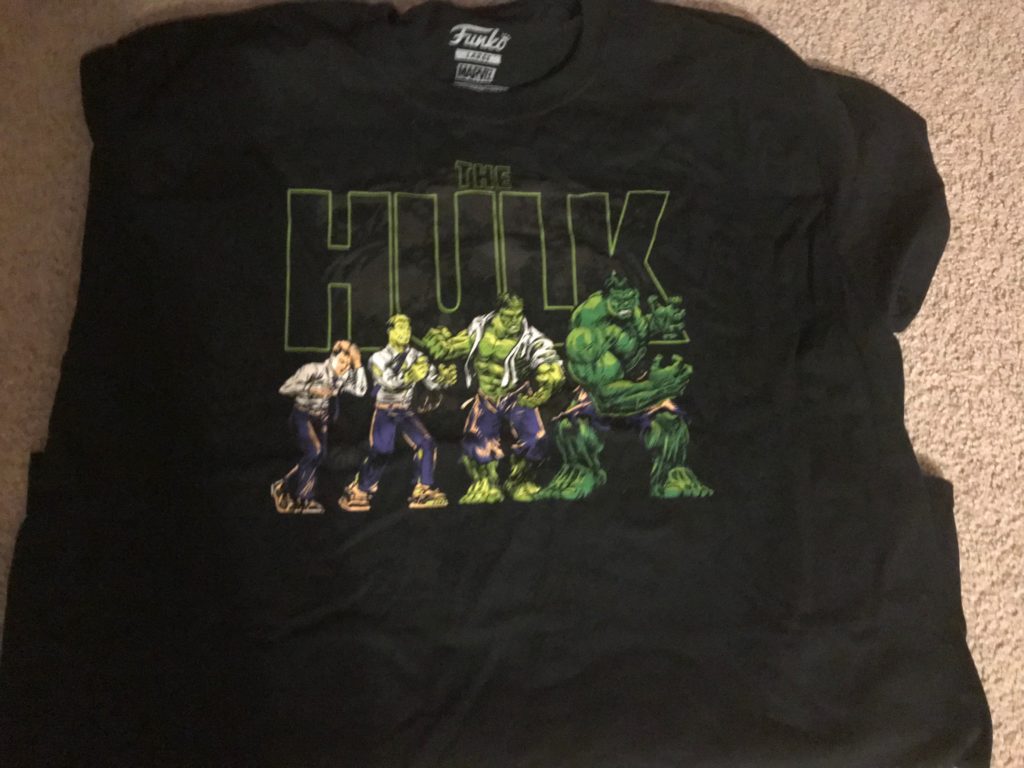 And, lastly, a classic Hulk patch to complete character collecting for your favorite jacket or bag.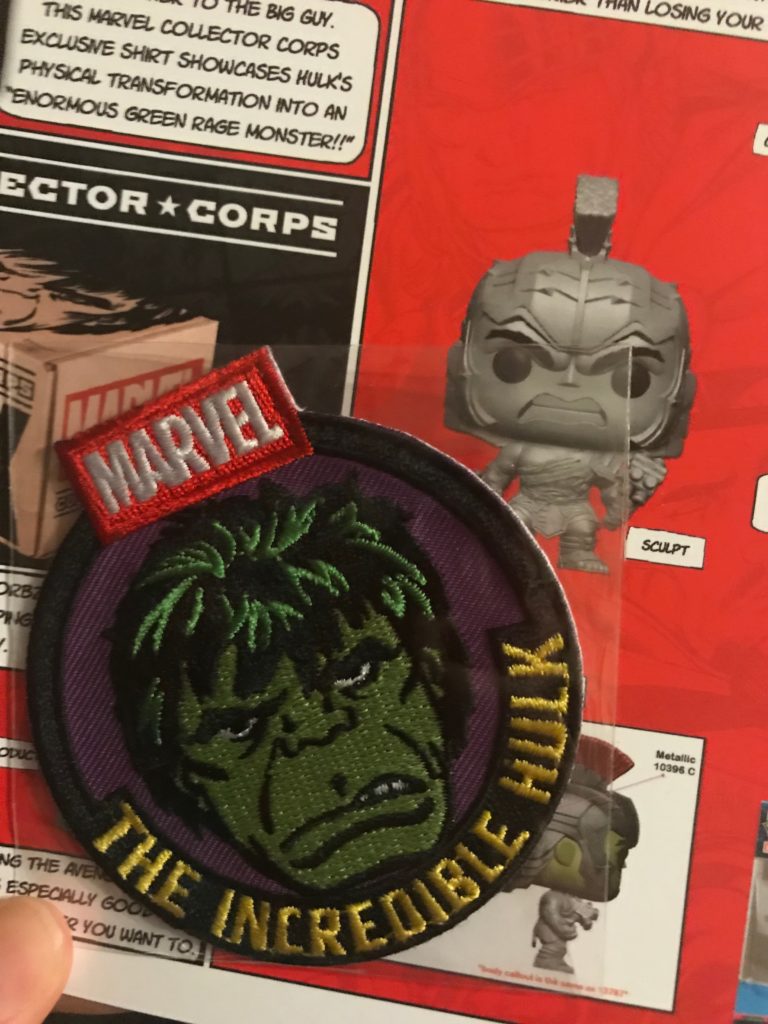 The impression that I get from Marvel Collector Corps–and why it continues to be a winner of a choice for fans–is that they are just passionate about the deeper layers of fandom surrounding the topics they choose. They don't just stick to the movie-marketing look and feel on their items,  but dig into comics lore and think about the bigger property for developing their boxes.
Hats off to Hulk! Find out more about Collector Corps here.