"Absolute TNT" – This Is Us Will Return With A Bang
by Christine Marie Attardo
After a six week hiatus, this Tuesday brings the return of NBC's hit drama, This Is Us. After an intense first half of the second season, I can't wait to see what's in store for the Pearson's. Though, we know that the worst is coming for some of our favorite characters.
[WARNING: SPOILERS FOR THIS IS US BELOW!]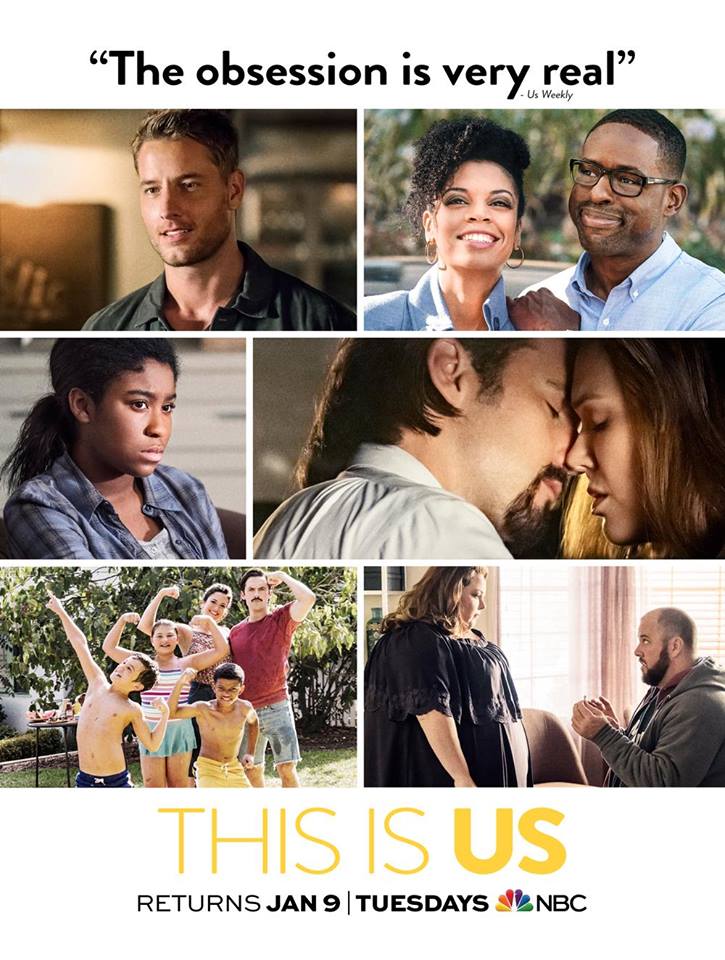 When we left off, the Pearson children were all impacted by some very serious life events. Kate had a miscarriage, Randall lost his adopted daughter, and Kevin got a DUI. Because things left off with Kevin being completely addicted to pain pills, depressed, and drinking a ton, it seems that the winter premiere will start off there.
Sterling K. Brown who plays Randall shared some of his thoughts on EW:
There is a family scene that includes Kevin, Randall, Kate, and Rebecca that is about 11 pages long that is absolute TNT…It is one of my favorite scenes that we've done in the course of the two seasons of the show and I think people are going to leave it saying, 'Damn!' We come back shooting hot, hot fire. People are going to be happy with what they see.
Can you blame them? There is still no confirmation about how Jack died, but we know that he struggled with alcoholism. I wouldn't be surprised if Kevin's siblings and mother had a very angry reaction to his behavior, and I think it's justified. Hopefully it will lead to positive things and Kevin will make peace with what happened in his past. Luckily, we don't have to wait long to find out. This Is Us is back this Tuesday on NBC at 9p.m.