For The Klingon Speakers: Preview Hov Trek: Discovery MI' 2 Vo' IDW*
by Oliver MacNamee
*Previewing Star Trek: Discovery Number 2 from IDW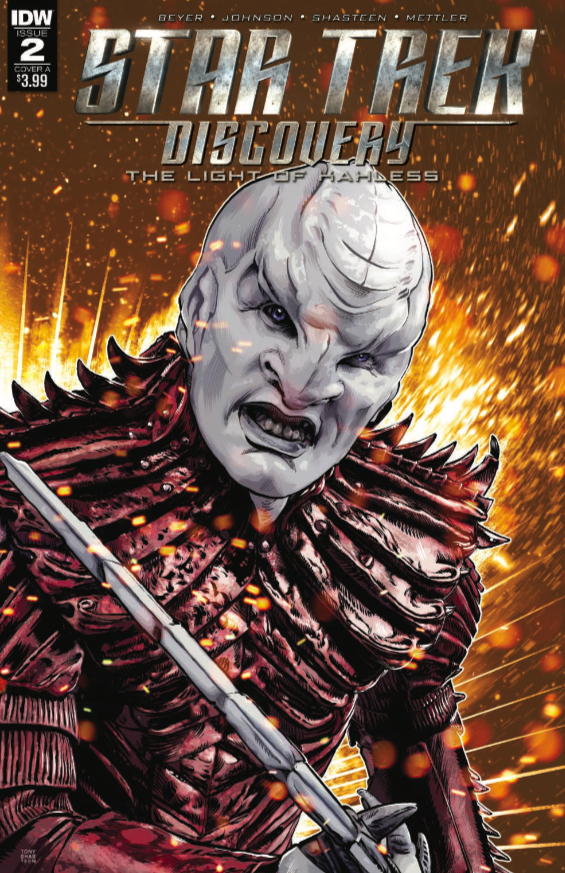 taH Hov trek wanI' 2017 je exclusive tie-in comic blockbuster chu' HaSta jIH series! 'ang pegh qIb He choH 'e' reH!
Or, for the non-Klingons amongst you:
The Star Trek event of 2017 continues with this exclusive tie-in comic to the blockbuster new television series! Secrets are revealed that will change the course of the galaxy forever!
The second issue is out this Wednesday, the 24th of January from writers Kirsten Beyer and Mike Johnson with art Tony Shasteen and colours by J D Mettler. Here's our preview.
Or,
naDev 'oH preview: