5 Point Discussions – Garo: Vanishing Line Episode 14: "Relic"
by Sage Ashford
Luke returns to the series, but he's been given a new task: protect a village from a soon to awaken monster. Will he prove capable of the task, or is he still being dragged down by memories of the past? Remember, if you like this article and 5 Point Discussions, please share it on Facebook or Twitter! It really helps. And if you've got any comments or questions, please hit me up @SageShinigami.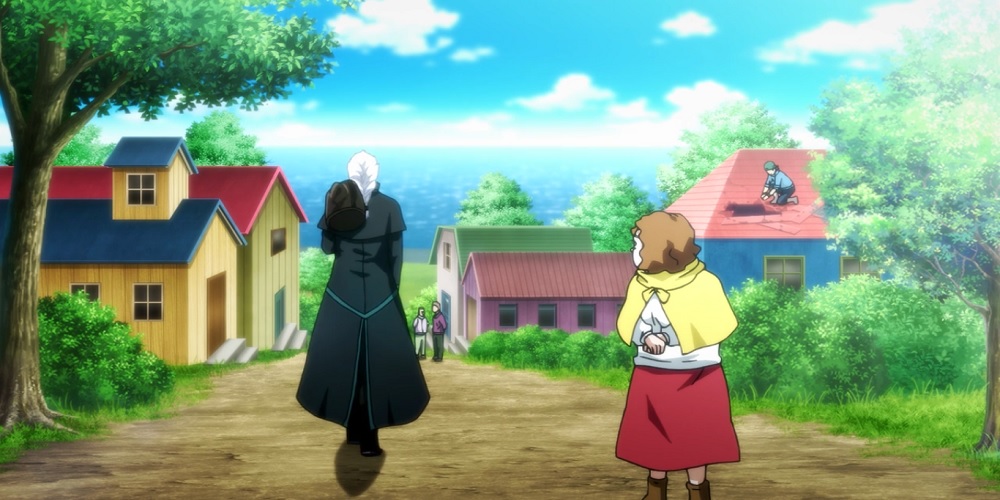 1. Everyone's favorite Makai Alchemist returns this week, moving just slightly behind Sword and the others as he winds up visiting the Land of Guidance just like Gina did. Though his time with his fellow Makai Alchemists is brief, he's pushed to take a brief detour rather than pushing on to El Dorado, and winds up in a tiny seaside village.  Unfortunately, after weeks of showing us more creative locales like a Western city and a slum city, there's really not much to the village Luke appears in. It kind of looks like the first town you build in a city builder game while you're still figuring out the controls? I'm not even sure it has a name.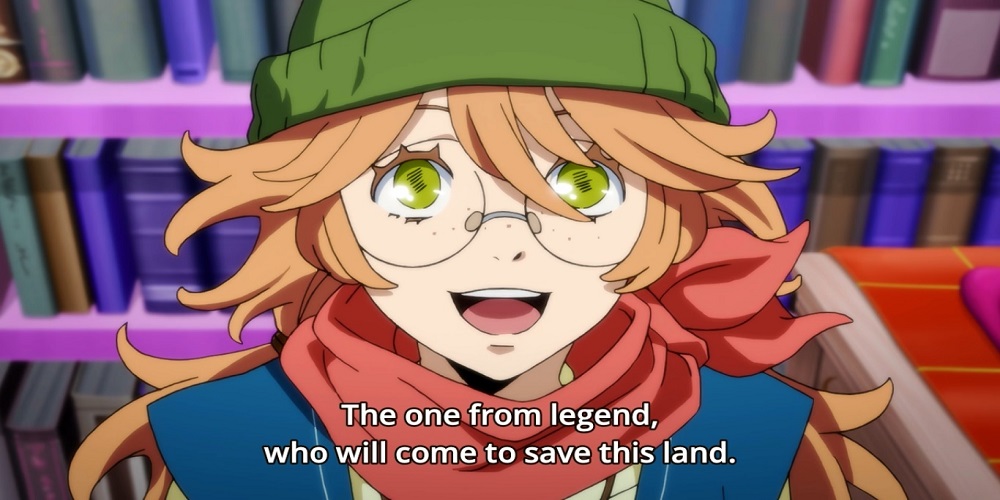 2. While there, he meets a young girl named Stella and her grandfather, a pair who for some reason have a symbol of the Makai Order atop their door. Stella's an adorable, clumsy girl who's been researching the occult for years in the hope of finding a person capable of sealing away the demon that's been sealed not too far from their village. She believes Luke is the person that's destined to save their village, but…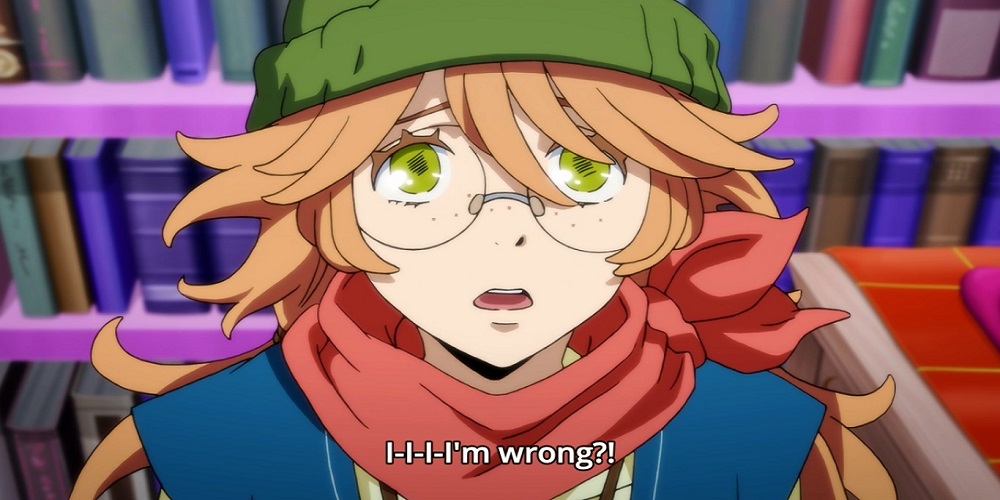 Despite Luke's change of heart at the end of his last appearance, he still hasn't learned any tact. Luke has no clue what a demon sealer even is, and promptly tells Stella so, leading to the simultaneously sad and hilarious reaction above. He even starts to leave once he realizes they aren't part of the Makai Order, but they convince him to stay while they help him solve this decades-old mystery.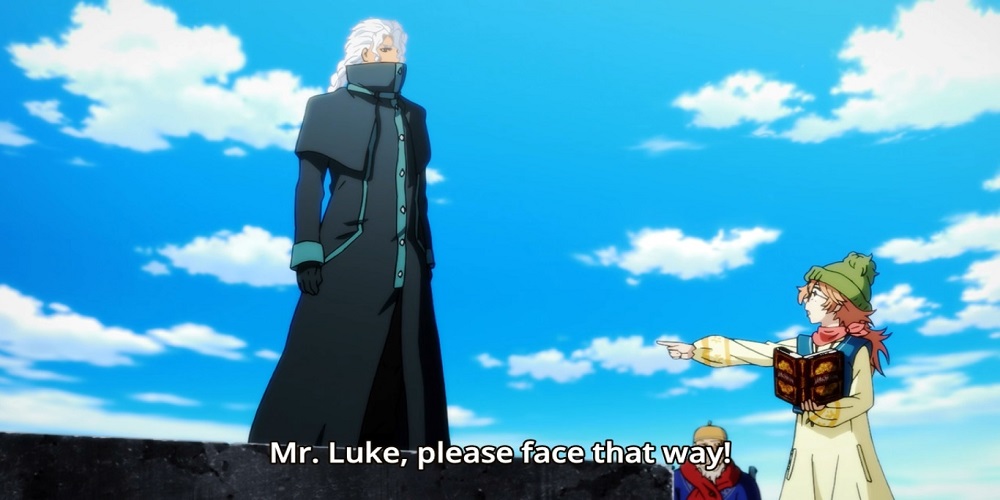 3. This episode is considerably more light-hearted than the ones that have come before it, and seems to be a bit of a breather both for the viewer and for Luke. After this there's a good chance the story's going to start rocketing towards its finale so there won't be much time for breathers, and Luke desperately needed something light after his last few appearances. He spends quite a bit of time with Stella and her grandfather trying to figure out where the demon could have been sealed, and after some embarrassing posing in the middle of nowhere they finally find it…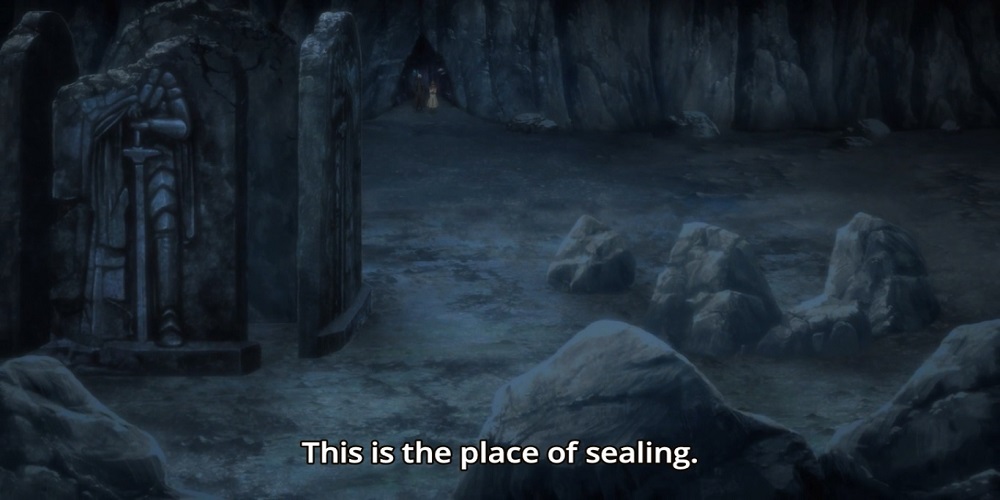 Luke's Makai Alchemist senses lead him to the sealing location, and he gets a sense of exactly what happened in the first place. While battling some Horrors, a group of Makai Alchemists had their lives ended in battle, and it seems it was all that could be done to seal off an evil Makai Knight in this location. Unfortunately, with the spell weakening, it's now up to Luke alone to defeat a corrupted Makai Knight. It's a job he's tried once before but failed at, but this time around he has a newfound confidence in himself…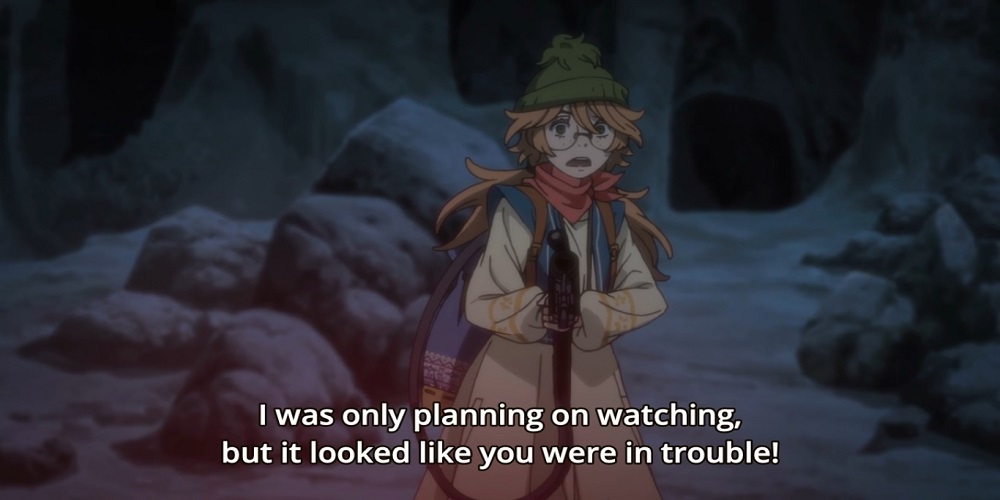 4. Luke's battle against the sealed off Makai Knight starts well enough, but the battle doesn't begin in earnest until he gets distracted by Stella, who shows up attempting to help. Moments like this are always frustrating to watch, as it always involves some helpless schmuck putting themselves directly in danger and causing the protagonist even more work as they have to save them. Like so: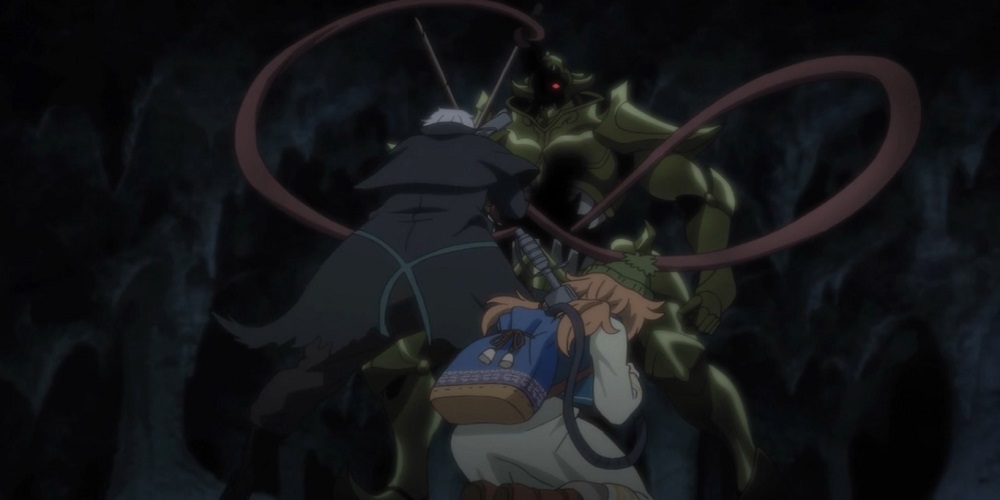 Fortunately, Luke manages to both save the girl and escape largely unscathed, but he does lose his ponytail. The sacrifices one is forced to take on as a Hero…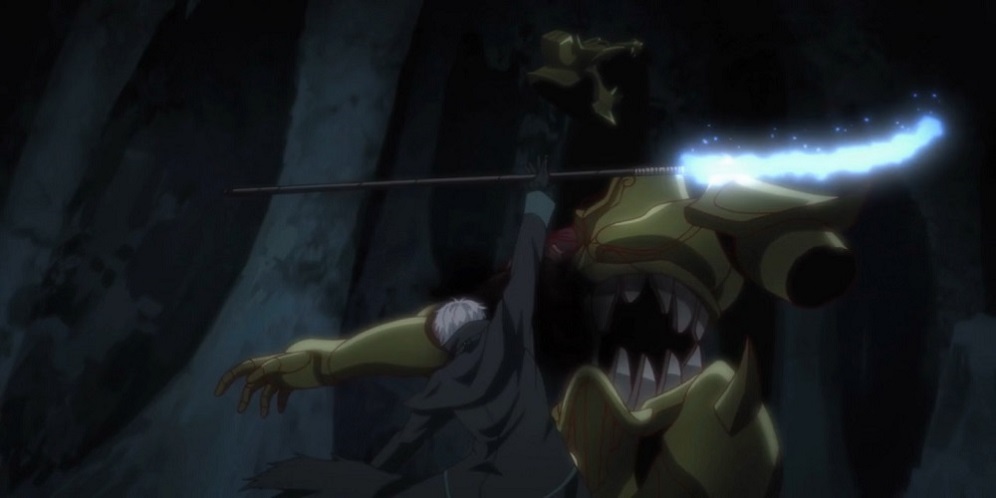 5. Emboldened by the defeat of the Makai Alchemists that have gone before him, this episode becomes Luke's time to shine, as he takes on the weapons and beliefs of fallen comrades to end the Makai Knight once and for all. He leaves the city shortly after this, choosing to make Stella and her grandfather forget their encounter with him, but this time it feels different–like he's doing it to keep them safe rather than because it's mission protocol.
I do feel like they dropped the ball here by making the Makai armor totally useless once it's been possessed by a Horror. When they said that Luke visiting here would be a detour from El Dorado but a "shortcut", I thought he might possibly gain a power up and join Sword as a Makai Knight. You figure he could've purified this suit and taken it for his own, but instead he just kills it off and leaves the city. I get he's not supposed to be seeking power for power's sake, but using his power to protect isn't the same goal at all. Shame they were so stuck on this series only having one heroic Makai Knight.
Garo: Vanishing Line is available on streaming via Crunchyroll.