ECCC 2018: Funko Exclusives From Comics, Film, Video Games, And Beyond
by Gary Catig
Funko isn't holding back with regards to the Emerald City Comic Con exclusives.  They are drawing from all over pop culture including comics, film, video games, and beyond to bring collectibles to their fans. We have previously shown some of their exclusives here and here.  Below are some of Funko's latest announced exclusives.
From the world of comics, they have one figure from Image's Saga and a couple DC themed figures.
Pop! Comics: Saga – Mourning Prince Robot IV
Prince Robot IV isn't his usual colorful self, he's in mourning in his grayscale uniform and cracked screen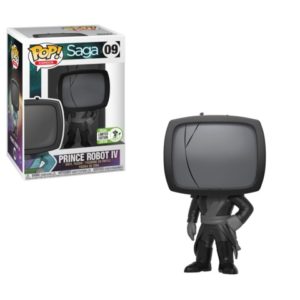 Rock Candy: DC Bombshells – Poison Ivy
DC Bombshells' Pamela Ysley is now a Rock Candy!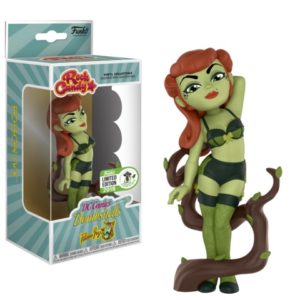 Dorbz: DC Comics – Ace & Krypto 2-pack (2000pc LE)
Ace the Bat-Hound and Krypto the Superdog are here to save the day!
Pop! Heroes: Emerald Chrome Batman (1500pc LE)
In honor of the Emerald City, it's an emerald chrome variant of Batman!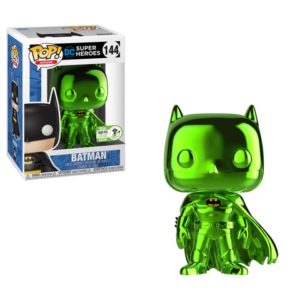 They will also have items from fan favorite movies Mad Max: Fury Road, Scott Pilgrim vs. the World, and The Life Aquatic of Steve Zissou.
Pop! Movies: Mad Max Fury Road – Rictus Erectus
Witness him! The Rictus Erectus Pop! rounds out our Mad Max: Fury Road series!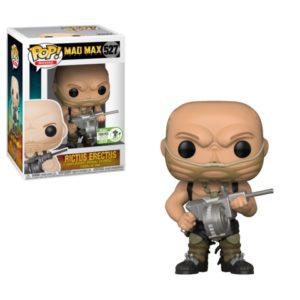 Pop! Movies: Scott Pilgrim vs. The World – Gideon & Ramona 2-pack (4000pc LE)
Gideon Graves and Ramona Flowers Pop!s are essentials for any Scott Pilgrim collector!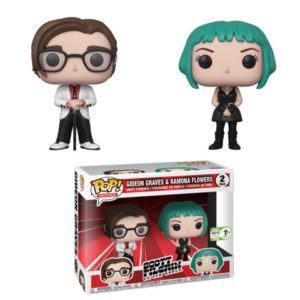 Vynl.: The Life Aquatic – Steve & Ned 2-pack (2500pc LE)
The Life Aquatic Vynl. highlights an exciting new line from Funko!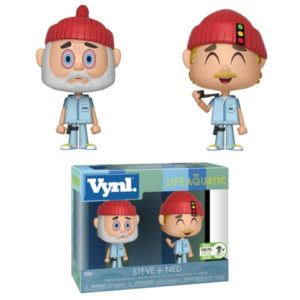 Gamers should be excited for Cuphead and Street Fighter merchandise.
Pop! Games: Cuphead – Cagney Carnation
You're up! It's a good day for a swell battle! Get ready for Cagney Carnation! Be careful, this flower has thorns!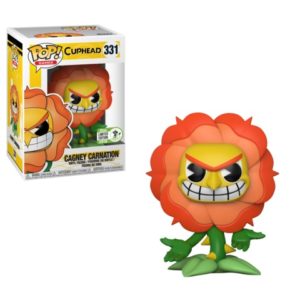 Pop! Tees: Street Fighter II (1000pc LE)
This limited edition Street Fighter II t-shirt comes in arcade style packaging!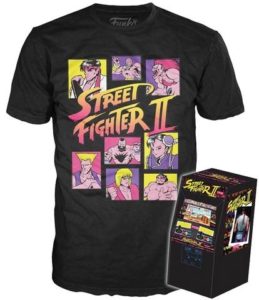 Finally, here are some other stuff they have available.
Dorbz: Looney Tunes – Viking Elmer (1000pc LE)
Elmer Fudd is at it again, "hunting wabbits," but this time he's sporting his spear and magic helmet!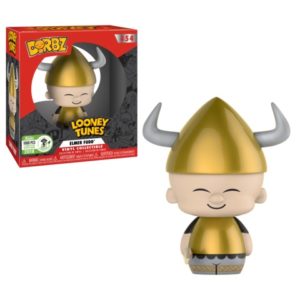 Pop! Myths: Flocked Bigfoot (3000pc LE)
We spotted Bigfoot! Make your cryptozoological dreams come true with this Pacific Northwest legend!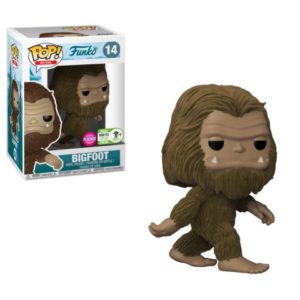 Pop! Funko: Spastik Plastik – Green Pulpo (1000pc LE)
Which squid are you? Pulpo is the latest original character from Funko's Spastik Plastik line to join the Pop! family! Pick up the lime green Pulpo only at ECCC!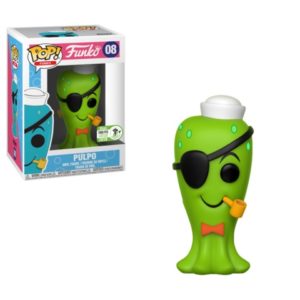 Pop! Funko: Freddy Funko – Teal Baseball Freddy (1000pc LE)
Freddy Funko can't wait for baseball season to return! He'll be available in his teal uniform exclusively at ECCC 2018!