ECCC 2018: Valiant's Shadowman Spotlight Panel With Hunter Gorinson & Warren Simons
by Hannah Means Shannon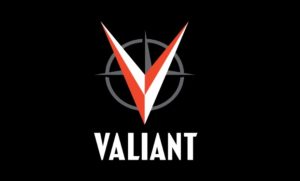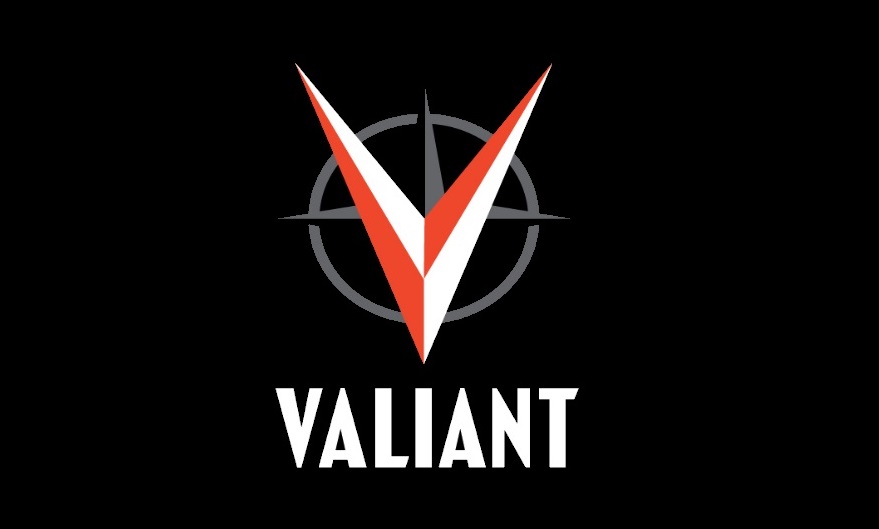 At Valiant's Shadowman Spotlight Panel at Emerald City Comic Con 2018 on Saturday, Hunter Gorinson and Warren Simons explored the return of the fan-favorite character.
Gorinson spoke about the ICONS program, which brought "big characters back on the board" and up until this point, Shadowman has been absent from that roll out, though the company were working on things behind the scenes for a long time, he said.
Exploring the history of Shadowman in comics as well as his own video game series, Gorinson said that the idea of the Deadside actually comes from the video games. The character returned in 2012 with the relaunch of Valiant.
Simons described him as "key character", hence his quick return in 2012. He's an "interesting" and "tough character to crack" according to Simons. He's very relatable, though, and things Simons loves about the Valiant Universe is that it's one without a "safety net. There are harsh realities for Jack to face. We see him make "fascinating choices as a character", Simons said.
Things that make Shadowman different from other Valiant characters is that he's a legacy character, Gorinson explained. Simons said that he also wears a mask, which is not that common in the comics, and he also has a superhero moniker, which they don't often have at Valiant. There's also magic at work, whereas the Valiant U is often technology based, Gorinson observed.
Simons pointed out that there's a closeness between the magic and the tech in the Valiant U, where magic is a "little bit like coding", which many people can do, but everyone's ability and level is different. That informs how magic is handled in the comics, Simons said.
Matt Kindt brought in "espionage" elements to the character, too, and influenced the Deadside's presentation. The idea that the Deadside has a legal system, too, came in at this point. Leading into the storyline Rapture, a lot of fantasy was also introduced into the Deadside. That brought Jack back to a place where he was ready to "reemerge", Gorinson said.
Andy Diggle is new to the Valiant Universe and he is the writer behind the new Shadowman #1. Simons said that many people pitched to write Shadowman, but Diggle came in with a two year plan that really impressed them. Shadowman's been gone in the Deadside for 5 years, and Alyssa's been having to keep things under control at home.
Gorinson reminded that Valiant doesn't really "hit the reset button" on characters, and they've made sure characters continue to evolve and change. Jack still has a "noble spirit" but doesn't always succeed when he strives to be the best, and that's typical of Valiant characters, who are "not gods", Simons said.
Baron Samedi is a relevant antagonist to kick off this new book because of wider revelations in the book, including the existence of various Loa out there, and rules behind how they should operate. That's something Jack has transgressed, leaving him open to his foes' attacks. Samedi has gotten ahold of Shadowman's "staff" and that's going to be explosive.
Tonci Zonjic's covers for the series are both "stark" and "minimalist", but that's because of his intense design elements that make them powerful, Simons said.
Stephen Segovia is the interior artist on Shadowman, and has worked on previous titles at Valiant, but he's a great fit for this particular arc because of his storytelling abilities, Simons said.
There's going to be a big exploration of the supernatural, Gorinson said, in a similar way to some of Matt Kindt's titles like Eternal. Once Jack has been re-established and the status quo has been set up, we'll learn more about Shadowman's history through the ages.
More major Valiant characters will be returning, including the Shadowman of 1940's New York, and the Shadowman of 40,000 BC in pre-history.
Shadowman is going to be playing a role in Bloodshot Salvation, of course, where Bloodshot needs to go in order to try to save his daughter Jessie. The "black issue" is coming up in that series where Bloodshot will be traveling in total darkness, drawn by Jeff Lemire through panel borders and effects. Letterer Simon Bowland also made this issue work.