Kilgore Books Kickstarts Nine Books In Their Spring 2018 Line Of Comics
by Hannah Means Shannon
Indie comics publisher Kilgore Books, which specializes in art comics, is running a campaign currently for their Spring 2018 line of books, which they have done in previous years also.
This year they are set to release 9 new comics, and over 800 pages of material.
Here's a look at that line up:
And here's a closer look at just a few of those books:
Blammo #10 – Noah Van Sciver
For ten years, Noah has been putting out Blammo, a one-person anthology in the vein of Eightball. Each issue is made up of 4-6 short stories, some historical, some autobiographical some fiction, and some plain weirdness. Noah is an award winning cartoonist whose work has been published by Fantagraphics, Uncivilized, Retrofit, and many others.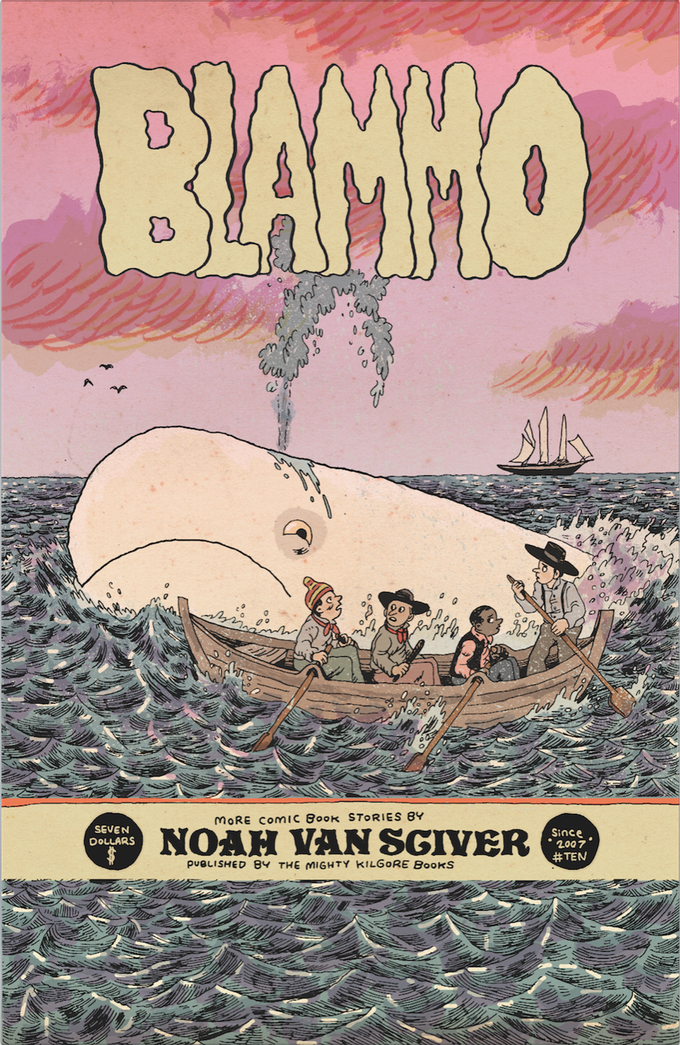 Tinderella – M.S. Harkness
This is the debut graphic novel from M.S. Harkness, who has been self publishing work in Minnesota for a number of years now. Tinderella is an autobiographical comic about online dating, living poor and being a dumb 20-something. Over confident and crude, Harkness's work is hilarious and emotionally agonizing to sit through.
Tommy Time – Tom Van Deusen
Tommy Time is a new collection of messed-up stories from Tom Van Deusen. Continuing his line of books about his horrific alter ego, Tom Van Deusen, fictional Tom is a clod who barrels through life oblivious to everything good. Thankfully, he gets his in the end. Hilarious comics at a time when we really need it. 
Baseline Blvd – Emi Gennis
This 64-page mostly wordless autobiographical comic explores grief, and the feelings of anger, guilt, and isolation that come with it. The story depicts the 43 mile drive from Emi's home in southeastern Kansas to a small cemetery in rural Missouri. Her previous work includes The Plunge (also from Kilgore), Trepanation, The Radium Girls, and From the Beyond. Emi currently teaches comics at Columbus College of Art & Design. 
The campaign for Kilgore Books' Spring 2018 line will run until Friday, March 30th, 2018 and you really out to check them out.